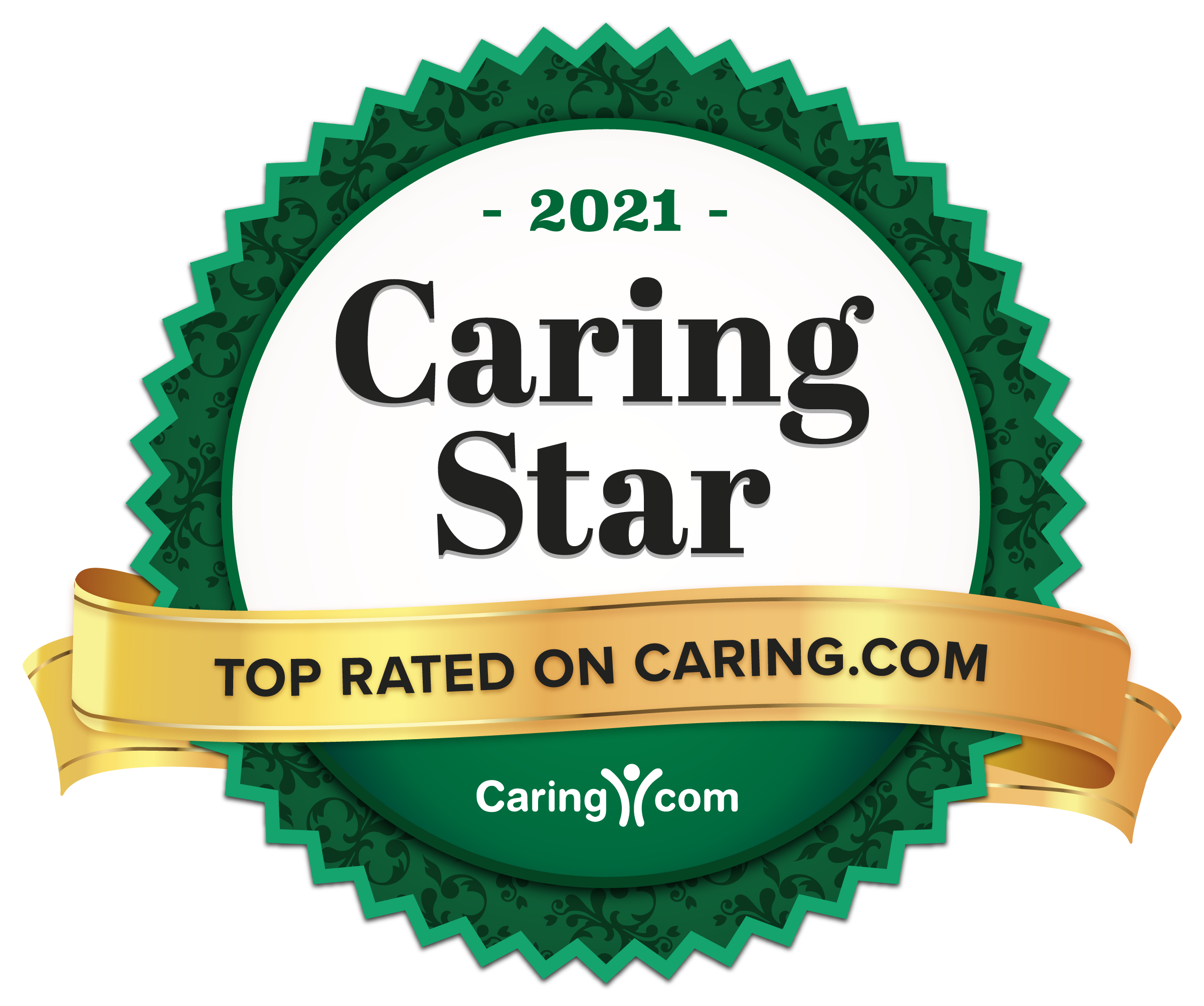 We are proud to congratulate Pacifica Senior Living Millcreek on being named one of Caring.com's Caring Stars for 2021!
Pacifica Senior Living Millcreek is pleased to announce it has been selected as a 2021 Caring Star for service excellence in senior living. In consumer ratings and reviews on Caring.com Pacifica Senior Living Millcreek earned a 5-star rating (the highest possible score) within the qualification time frame, while also having a high volume of positive reviews, responding to any negative reviews, and meeting other criteria for this national honor. We are the only community to receive the Caring Star 2021 award in Salt Lake county, and Pacifica Senior Living Millcreek is among 156 communities across the country for Caring Stars 2021.
There is only 1 Caring Star 2021 community in Salt Lake City, Utah! Pacifica Senior Living Millcreek!
"It takes a TEAM, Together, Everyone, Achieves, More to provide top of the line care and services to our residents, and getting this award for four years in a row says we are on track & delivering on that promise," said Jill Vath, Executive Director of Pacifica Senior Living Millcreek. "We would like to thank all the wonderful families who have trusted us to care for their loved ones and share the positive feedback about us with Caring.com as a Caring Star of 2021."

Online reviews help Americans research and select the best senior living communities. Seniors and their families turn to the Internet and consumer reviews when narrowing their options among senior living communities in their area. They rely on these peer perspectives as much as personal recommendations from friends, geriatric professionals and medical personnel.

Originally published in January 2012 as the first of its kind, the Caring Stars annual list has become the go-to guide of the best senior living communities nationwide–particularly helpful to families new to this market, or when researching from afar and unfamiliar with local options. To be considered for the award, Caring Stars communities meet a set of criteria based on ratings and reviews from senior living residents and their family members. Caring senior care experts also conducted a reviews-integrity audit and other quality-assurance measures before determining the Caring Stars of 2021.
"Congratulations to Pacifica Senior Living Millcreek for being among these highly-rated communities achieving such significant praise from their customers in online reviews," Caring's CEO Jim Rosenthal said.

"They stand out as among the best in the nation."
Some of the positive feedback that led to Pacifica Senior Living Millcreek being a Caring Star of 2021 includes:
"The staff and management here are simply wonderful. My father, age 98, has been here 4 and 1/2 years. He feels like the people here are family. We, his children, are so thankful for the care he receives. I can't say enough good about this facility and its people."


"Our grandpa lives here, and he loves the aides he has and the staff that he works with. They take great care of him here, and are always welcoming when we come to visit. He is very happy here, and we are so grateful for the staff who help to make him comfortable. Thank you!"


"Both of my In-Laws were at Pacifica so when it came time for Mom to move to a place I felt at peace with her safety, together we chose Pacifica. Mom's one-bedroom apartment offers her a sense of home, decorated with her own familiar furniture and accessories. She loves getting her nails done every Tuesday afternoon and her hair done once a week in the salon. She has many activities to choose from and new friends to interact with. Weekly, I pick Mom and bring her to my home for a day out with my family and I return her in the evening which is something we've done for years and nothing's changed but her address!"
Read More Pacifica Senior Living Millcreek Reviews Here!