About Us

What Drives Our Communities
At Pacifica Senior Living, our mission is to do what we love and what we truly believe in: providing compassionate, personalized care services with dignity and respect. As we approach 90 communities and find ourselves at No. 20 on Argentum's list of 150 Largest Providers, we are humbled to have the opportunity to serve the many thousands of residents who have chosen to make our communities their home. We warmly welcome each resident to our Pacifica family, and we view it as a tremendous honor that we can meet their needs – ranging from Independent Living and Assisted Living to Memory Care.
As we continue to press forward with our battle against COVID-19, we remain focused on elevating the quality of the lives of each of our residents while striving to protect them from this virus, to which they are particularly vulnerable. We will continue to press on, remaining resolute in our efforts to expand our ability to meet the needs of even more seniors, while remaining true to our mission and grateful for the many lives we have the privilege of serving.
Our Snohomish Neighborhood

Serene Setting in the Beautiful Northwest
Our community is a place where you can enjoy everything in our quaint, friendly Snohomish, Washington locale. We are in a quiet residential part of town close to restaurants, shopping, and outdoor wonderlands. Our residents enjoy dining at Jake's Cafe on 2nd Street, Andy's Fish House, or Cabbage Patch, located within minutes of our community. Want to enjoy a day of shopping? Check out the fantastic antique shops in downtown Snohomish.
Our residents and their loved ones can live with peace of mind knowing they can access an array of medical and emergency services at Providence Regional Medical Center or EvergreenHealth Monroe Medical Center.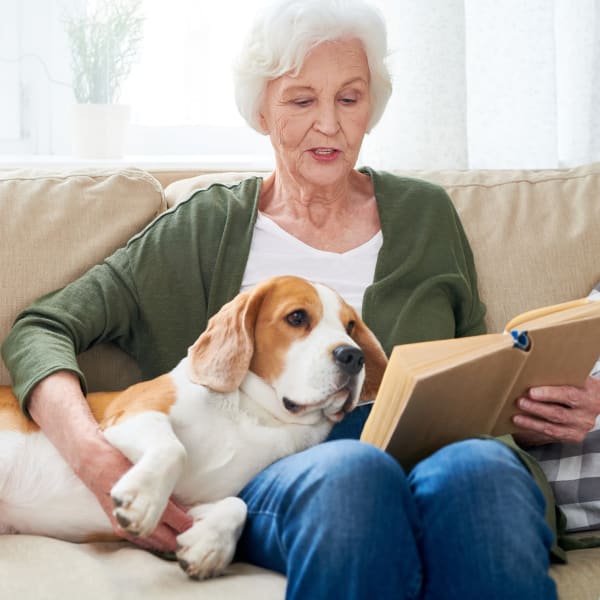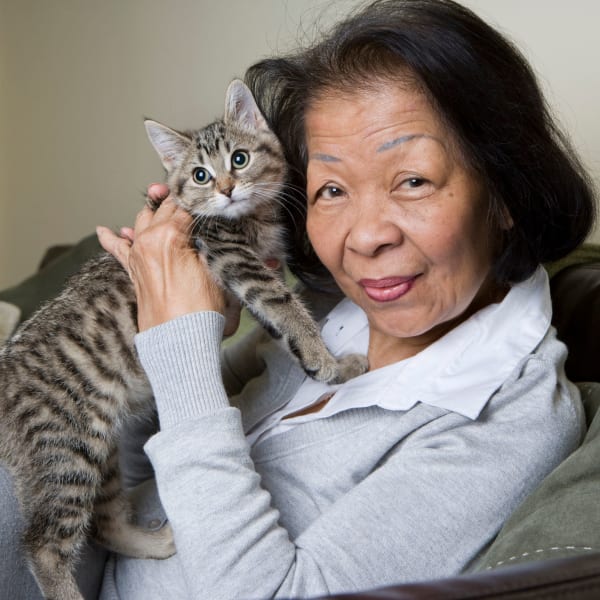 Furry Friends Welcome

Bring your Dog or Cat
We understand that pets are an important part of thriving for many people, so we are happy to welcome your furry friends to our community. To learn more about our pet policy and our expectations for your cat or dog while they call our community home, please chat with our team for more information.
Get Involved

Feed Your Body & Mind
Our life enrichment program is designed to help you maintain your independence and enhance your quality of life. Our activities are planned around your interests and needs, with plenty of opportunities for socializing, learning new skills, and getting involved in the community. Popular Activities include:
Daily Exercise
Movies
Ice Cream Socials
Seahawks Social on Sundays
Scenic Rides
Tournaments Between Cottages
We invite you and your loved one to see what our residents are up to by visiting us for a tour.