About Us

What Drives Our Communities
At Pacifica Senior Living, our mission is to do what we love and what we truly believe in: providing compassionate, personalized care services with dignity and respect. As we approach 90 communities and find ourselves at No. 20 on Argentum's list of 150 Largest Providers, we are humbled to have the opportunity to serve the many thousands of residents who have chosen to make our communities their home. We warmly welcome each resident to our Pacifica family, and we view it as a tremendous honor that we can meet their needs – ranging from Independent Living and Assisted Living to Memory Care.
As we continue to press forward with our battle against COVID-19, we remain focused on elevating the quality of the lives of each of our residents while striving to protect them from this virus, to which they are particularly vulnerable. We will continue to press on, remaining resolute in our efforts to expand our ability to meet the needs of even more seniors, while remaining true to our mission and grateful for the many lives we have the privilege of serving.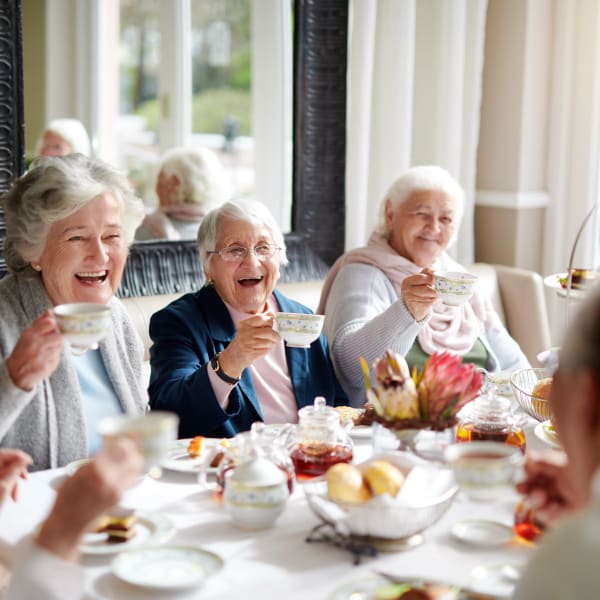 Our Milton Neighborhood

Enjoy the Pacifica North Wonderland
With stunning views of Mt. Ranier, our residents are only a short drive away from some of the nation's most iconic trails and mountain views. In town, our residents will find shopping, dining, and medical care without going far from our community. Popular nearby restaurants include The Mill Steakhouse, Thai Bistro, Puerto Vallarta Mexican Restaurant, Mama Stortini's, and Jimmy Macs Roadhouse. Grocery shopping is available at Safeway, South Hill Mall, Fred Meyer, and The Commons Shopping Center.
We also understand how vital it is to access medical care when you need it. Our residence is near St. Francis Hospital, Good Samaritan Hospital, and Tacoma General Hospital, with scheduled transportation available.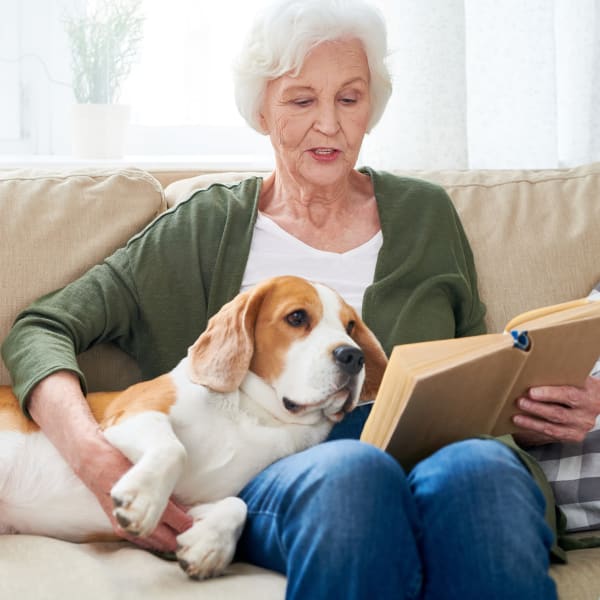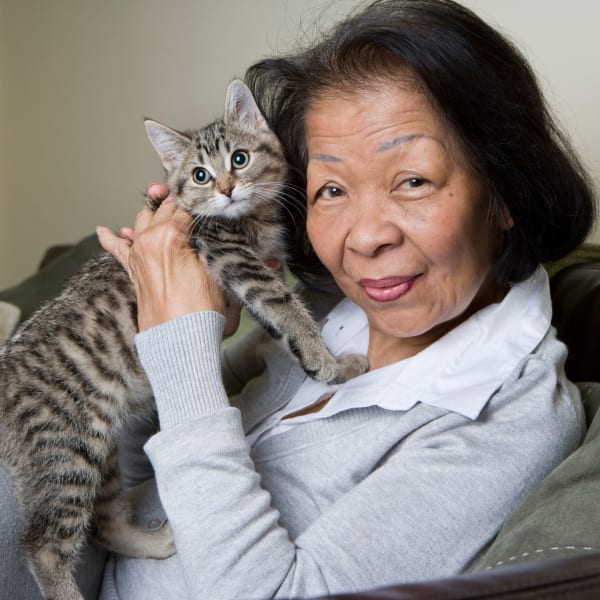 Furry Friends Welcome

Bring Your Cat or Dog
Your four-legged friends are welcome! At Meridian At Stone Creek, we understand that pets are part of the family. Your cat or dog is welcome at our pet-friendly senior living community with all the affection, respect, and love they deserve.
Call today to learn more about our pet policy and how we can accommodate your cat or dog.
Living Active

Have Fun with Friends
At Meridian At Stone Creek senior living community, we offer everything you need to have fun and make friends while you call our community home.
Daily Fitness Classes
Arts & Crafts
Aqua Pool
Scenic Drives
Restaurant Outings
Yoga
Stretching
Visit us in person and let our residents tell you about their favorite activities.