Pacifica Senior Living Millcreek is Honored to be Among the Top Senior Living Communities in the Nation
Named "Caring Star of 2018" for Service Excellence in Assisted Living.
Positive Consumer Ratings Led to This Industry-Leading Distinction from Caring.com
Salt Lake City, Utah—11/20/17 — Pacifica Senior Living Millcreek is pleased to announce it has been selected as a "Caring Star of 2018" for service excellence in Assisted Living. In ratings and reviews from family caregivers and cognitively healthy older adults, Pacifica Senior Living Millcreek earned a 5-star consumer rating (the highest possible score) within the last year, while also having a high volume of positive reviews and meeting other qualifying criteria for this national honor. There are only 6 Caring Star 2018 communities in Salt Lake County, and Pacifica Senior Living Millcreek is among 267 Caring Stars communities across the country for 2018.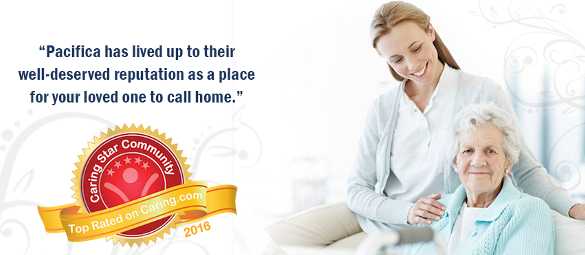 Stephanie Klingbiel, Executive Director at Pacifica Senior Living, Millcreek:
"We are so fortunate to be an integral part in the lives of our seniors because it allows us to leave a footprint in such an important work. We love our residents! This award gives us an opportunity to celebrate our successes. On behalf of our team at Pacifica Senior Living Millcreek, thank you to those who shared positive feedback about the services we provide and to Caring.com for recognizing us as a Caring Star of 2018."
Online reviews help Americans research and select the best senior care providers for aging or ailing loved ones. In multiple Caring.com research studies, the majority of family caregivers have indicated that they turn to the Internet and consumer reviews when narrowing their options among senior living communities in their area, and have relied on these perspectives as much as or more so than in-person recommendations from geriatric professionals or medical personnel. Now entering its seventh year, the Caring Stars annual list helps consumers see which senior living communities are top rated by other families just like theirs – which is particularly helpful as families gather for the holidays and discover increased or urgent senior care needs for their parents or grandparents.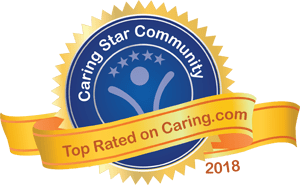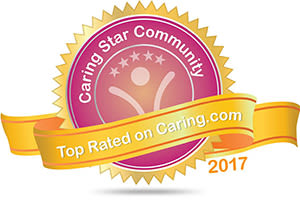 "Congratulations to Pacifica Senior Living Millcreek for achieving this award after earning accolades from residents and their loved ones on Caring.com," said Karen Cassel, Caring.com CEO. "This important milestone speaks volumes about the positive difference Pacifica Senior Living Millcreek is making in serving older adults, and we join with the local community in celebrating their accomplishment."
Some of the positive feedback that led to Pacifica Senior Living Millcreek being a Caring Star of 2018 includes:
"My father has lived here for just over a year. At 92, with multiple health issues, he is unable to live by himself. Pacifica provides a safe, friendly, service-oriented environment for him to live out the rest of his life in comfort."
"If you can't have your own place, and you're not sixty or seventy anymore, this is the way to go. Three meals a day; good company; and if you drive, plenty of parking; also location is the best for everything. Even bring your doggie."
"I was very impressed at how warm and friendly the team members were. It had a very homelike environment and the food was incredible. I would feel very comfortable moving my parents here."
Voted Best In Senior Living 2018 And 2019!