About Us

What Drives Our Communities
At Pacifica Senior Living, our mission is to do what we love and what we truly believe in: providing compassionate, personalized care services with dignity and respect. As we approach 90 communities and find ourselves at No. 20 on Argentum's list of 150 Largest Providers, we are humbled to have the opportunity to serve the many thousands of residents who have chosen to make our communities their home. We warmly welcome each resident to our Pacifica family, and we view it as a tremendous honor that we can meet their needs – ranging from Independent Living and Assisted Living to Memory Care.
As we continue to press forward with our battle against COVID-19, we remain focused on elevating the quality of the lives of each of our residents while striving to protect them from this virus, to which they are particularly vulnerable. We will continue to press on, remaining resolute in our efforts to expand our ability to meet the needs of even more seniors, while remaining true to our mission and grateful for the many lives we have the privilege of serving.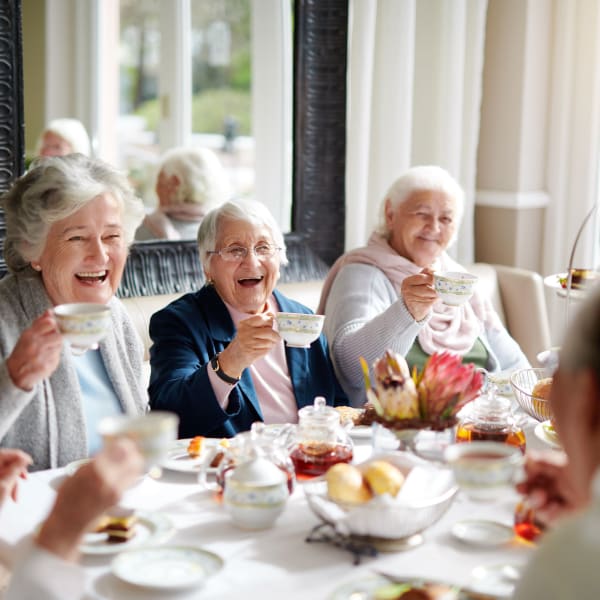 Our Salt Lake City Neighborhood

Explore This Exciting Area
Salt Lake City has a wide variety of shopping and dining options for residents of Pacifica Senior Living Millcreek. From unique specialty shops to high-end retail chains, there's something for everyone! Head to nearby Trolley Square to find dozens of shops and boutiques selling everything from home furnishings to pet supplies. For some of the best local cuisine in town, head over to The Copper Onion for a delicious meal in an upscale atmosphere. Our community is also close to many grocery stores such as Smith's Food & Drug Center, Fresh Market, and Harmons Grocery.
The Salt Lake City area is home to a variety of healthcare providers, including the University of Utah Health Care, Intermountain Healthcare, and St. Mark's Hospital. Just outside the city are some of the nation's top-ranked hospitals, including the University of Utah hospital, which was recently ranked No. 1 in the state by U.S. News and World Report.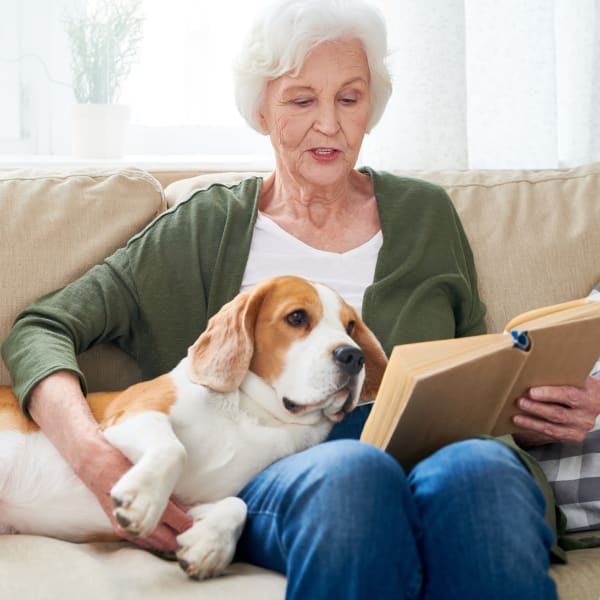 Furry Friends Welcome

Bring Your Dog or Cat
Pets bring us joy in so many ways. They bring energy to the community and keep us all feeling young. At Pacifica Senior Living Millcreek, we welcome cats and dogs as part of the family. There are walking areas and parks nearby to keep you and your pet happy and healthy.
Interested in learning more about our pet-friendly community? Get in touch with our friendly leasing team today to find out more about what life is like at Pacifica Senior Living Millcreek with your furry friends.
Have Fun

With Daily Activities
We provide a number of activities to engage residents and help them spend their time happily, productively, and healthfully. Our activities are designed to stimulate residents' physical, mental, spiritual, and social well-being. We encourage our residents to participate in as many activities as they want. The daily roster is filled with a variety of activities, such as:
Exercise Classes
Happy Hours
Games (Card Games, Bingo, Chess)
Bible Study & Church Services
Arts & Crafts (Painting, Drawing)
Outings (Movies, Concerts, Picnics)
Pacifica Senior Living Millcreek also offers many off-site trips and events. Our residents love going to the zoo, the park, museums, and shopping centers. We also offer several special events throughout the year. To learn more about our upcoming calendar events, please chat with our team.