About Us

What Drives Our Communities
At Pacifica Senior Living, our mission is to do what we love and what we truly believe in: providing compassionate, personalized care services with dignity and respect. As we approach 90 communities and find ourselves at No. 20 on Argentum's list of 150 Largest Providers, we are humbled to have the opportunity to serve the many thousands of residents who have chosen to make our communities their home. We warmly welcome each resident to our Pacifica family, and we view it as a tremendous honor that we can meet their needs – ranging from Memory Care to Respite Care.
As we continue to press forward with our battle against COVID-19, we remain focused on elevating the quality of the lives of each of our residents while striving to protect them from this virus, to which they are particularly vulnerable. We will continue to press on, remaining resolute in our efforts to expand our ability to meet the needs of even more seniors, while remaining true to our mission and grateful for the many lives we have the privilege of serving.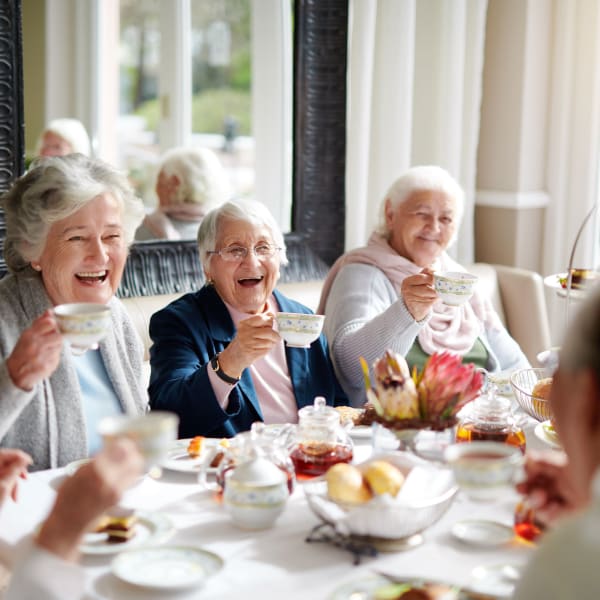 Our Cranston Neighborhood

Full of Suburban Charm
Living in Cranston, RI, gives residents direct access to our state's capital city and the nation's beautiful Eastern Seaboard. Our residents will find an array of nearby attractions alongside medical care services and emergency care at Eleanor State Hospital, Care New England Health System, and Our Lady of Fatima Hospital – all without venturing far from home.
Residents may enjoy visiting local restaurants like the Seven Stars Bakery, Twin Oaks Restaurant, or Avvio Ristorante, which are all located in our neighborhood. We plan regular field trips into the community, with local points of interest like the Garden City Center, the Cranston Stebbins Stadium, or the Roger Williams Park Zoo.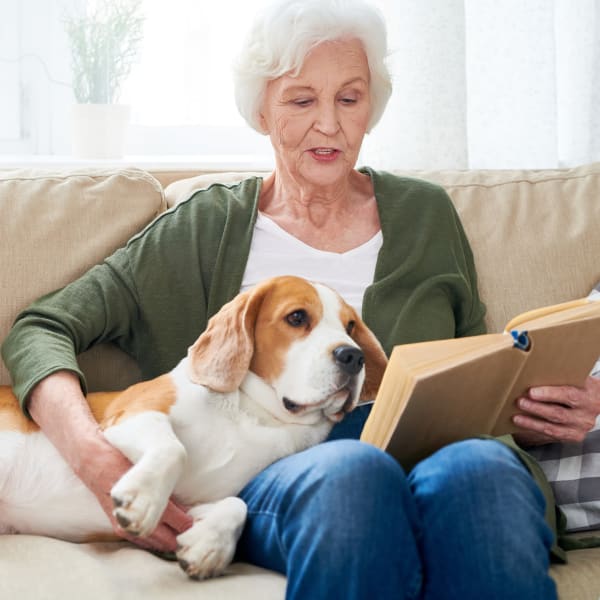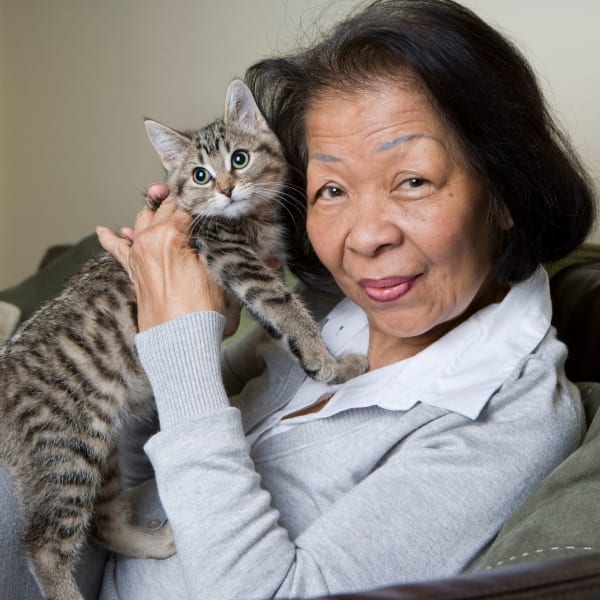 Furry Friends Welcome

Bring Your Pet With You
If you're looking for a pet-friendly community, Pacifica Senior Living Victoria Court is the place for you! We love our furry, four-legged friends here, and we welcome them with open arms.
We invite you to learn more about our pet policy by chatting with us below.
Daily Activities

Enriching Experiences
We invite our residents to enjoy an array of life-enrichment opportunities during their stay, including popular events like:
Arts & Crafts
Devotional Services
Game Nights
Group Outings
Live Music
Movie Screenings
Our residents are invited to participate in as few or as many events as they want to, with access to an array of opportunities happening at our residence every morning, afternoon, and evening. To see what we're up to, visit us in person and talk to our staff about our exciting upcoming opportunities.