About Us

What Drives Our Communities
At Pacifica Senior Living, our mission is to do what we love and what we truly believe in: providing compassionate, personalized care services with dignity and respect. As we approach 90 communities and find ourselves at No. 20 on Argentum's list of 150 Largest Providers, we are humbled to have the opportunity to serve the many thousands of residents who have chosen to make our communities their home. We warmly welcome each resident to our Pacifica family, and we view it as a tremendous honor that we can meet their needs – ranging from Memory Care to Respite Care.
As we continue to press forward with our battle against COVID-19, we remain focused on elevating the quality of the lives of each of our residents while striving to protect them from this virus, to which they are particularly vulnerable. We will continue to press on, remaining resolute in our efforts to expand our ability to meet the needs of even more seniors, while remaining true to our mission and grateful for the many lives we have the privilege of serving.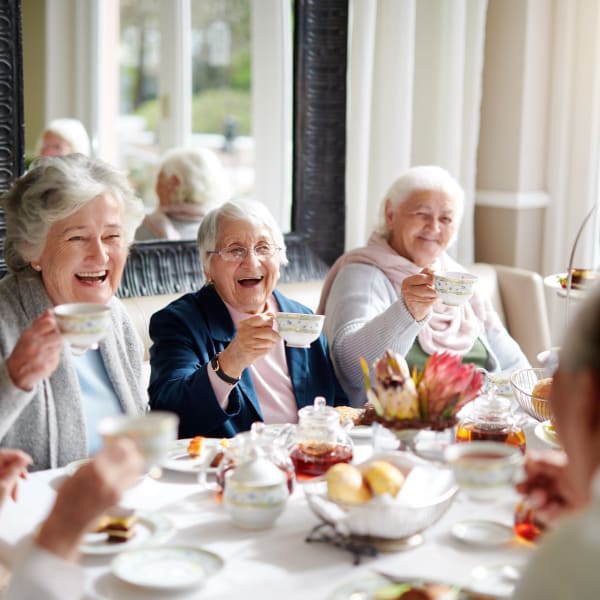 Our Portland Neighborhood

Scenic Surroundings
Not only does the Portland location of St. Andrews Memory Care provide our residents with gorgeous views, the city also has plenty of opportunities for dining and shopping for a day out on the town with your loved one. Grab a bite to eat at Redwood or Stark Street Pizza Company, then do some window shopping or pick up some essentials at Mall 205, Powell Street Station, or Fubonn Shopping Center.
We're also located conveniently close to several medical centers, including OSHU Hospital, Adventist Health Portland, and Providence Portland Medical Center. While our own medical care is top-notch and our health professionals are well-trained, we understand the importance of close proximity to healthcare providers.
Enriching & Exciting

Programs & Activities
Our activities program is designed to engage residents in a variety of stimulating ways. We offer activities for all abilities, from those who are more active to those who prefer quiet time. We provide the following activities, among many more:
Scenic Drives & Outdoor Walks
Horticulture & Gardening Programs
Social Events, Games & Discussion Groups
Oculus Virtual Reality Program
Arts & Crafts Events
Daily Fitness Programs
We invite your family to see what our residents are up to by visiting us for a tour.