Adult Day Care
Pacifica Adult Day Care Program provides a meaningful way to assist you or your loved one to spend days enjoying life enriching social activities, companionship and 24 hour care. If you live on your own or with family, we welcome you to spend the day with us. Like our residents, you will enjoy all of the services and amenities offered. Caring and knowledgeable staff will work with family and physician to tailor a plan that caters to the needs and preferences should Legacies Memory Care be needed.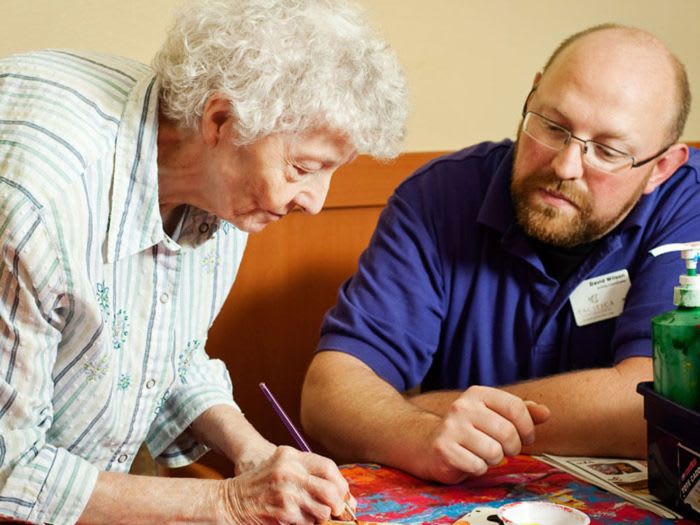 Along with meeting new people, Pacifica's program offers the following:
Life Enrichment Activities to include excursions and recreational activities.
Arts and crafts
Socialization
Educational activities

Room for rest and relaxation
Legacies Memory Care Program for individuals that need extra assistance with their daily living needs.
Three meals per day, plus snacks.
Personalized tours daily! Please call ahead to reserve your time.
"I like the variety of people and different things we get to do, trips, bingo, music, happy hour. There's never a shortage of activities for us to do. Of course, if you want to just sit on your rump, that's fine too. I just love living here."
-M.C., MerchantCircle