Heartland™ Assisted Living at Pacifica Senior Living Calaroga Terrace
Pacifica Senior Living at Calaroga Terrace offers the assisted care service that allows our residents to live their lives to the fullest. We offer an inclusive way of life that offer's something for everyone's needs. Our staff of highly trained professionals engage our residents every day to ensure that they are getting the best services and care. We provide customized services and care based on individual needs. Every resident at Calaroga Terrace is considered a valued member of our community and we strive to make them feel valued.
We develop a care plan in combination with our staff, residents and health care providers so that the plan meets all the needs of the resident. We offer a menu of services that can be customized, thus ensuring the proper services that will best enrich their lives. We help our residents find the perfect balance between assistance and independence.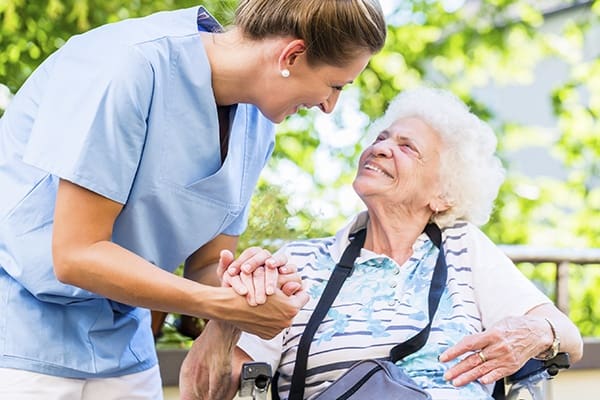 Focused Care
Our focus is on providing custom care by getting to know our residents and their needs. Living in our community offers an environment that is best suited to our resident's individual choices and needs. A full health assessment is conducted before move in date so that a specific plan of care can be developed.
Every resident at Pacifica Senior Living Calaroga Terrace in Portland can take advantage of the safe walking path located on property, and the lovely patio with a beautiful garden. The patio offers plenty of seating areas to encourage socializing. In addition.
Pacifica Senior Living Calaroga Terrace Amenities
No lease commitments or buy-in fees
Month-to-month rental
Spacious apartments, including a variety of studio and one-bedroom floor plan options
All-inclusive utilities including WiFi
Great location with easy proximity to health care, medical centers shopping and more
Complimentary weekly housekeeping services
A 24-hour friendly concierge service
A 24-hour caring staff
A Starbucks coffee bar that is open 24 hours a day