About Us

What Drives Our Communities
At Pacifica Senior Living, our mission is to do what we love and what we truly believe in: providing compassionate, personalized care services with dignity and respect. As we approach 90 communities and find ourselves at No. 20 on Argentum's list of 150 Largest Providers, we are humbled to have the opportunity to serve the many thousands of residents who have chosen to make our communities their home. We warmly welcome each resident to our Pacifica family, and we view it as a tremendous honor that we can meet their needs – ranging from Memory Care to Respite Care.
As we continue to press forward with our battle against COVID-19, we remain focused on elevating the quality of the lives of each of our residents while striving to protect them from this virus, to which they are particularly vulnerable. We will continue to press on, remaining resolute in our efforts to expand our ability to meet the needs of even more seniors, while remaining true to our mission and grateful for the many lives we have the privilege of serving.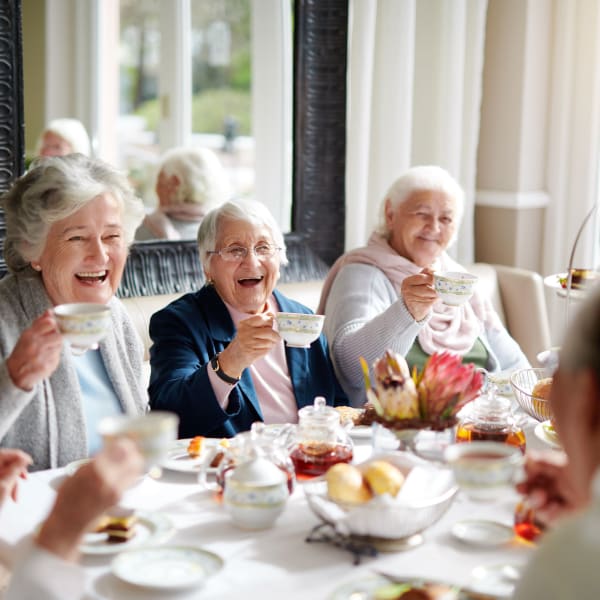 Our McMinnville Neighborhood

The Northwest Wonderland
Nestled in the heart of Oregon wine country, Pacifica Senior Living McMinnville offers a warm, inviting community set in a beautiful suburban setting. Our residents enjoy our secure and peaceful community—where there's never a shortage of things to do.
In addition to the many services and amenities that our community provides, we also offer transportation to and from local shopping, dining, and medical centers. This enables our residents to enjoy all that McMinnville has to offer while keeping them safe and secure.
Meet Friends

Through Everyday Activities
Pacifica Senior Living McMinnville has a great selection of everyday activities for residents. Our full-time Activities Director works closely with our residents to create a monthly calendar that is highly personalized and resident-centric. These events are designed to be fun while fostering a sense of community in a safe and supportive environment. Some of our favorite activities include:
Musical Entertainment
Art Class
Community Outings
Cognitive Games, Puzzles & Trivia Questions
Gardening
Crafts Projects
Visit our community today to experience our vibrant atmosphere in person. To schedule a free tour of our McMinnville, Oregon, please reach out to our team. We look forward to meeting you!