L
egacies

™

Memory Care at San Martin

Our Legacies™ Memory Care program is a specialized community where our team of professionals provides quality care to our residents facing Alzheimer's disease and other forms of dementia & memory loss.

In Legacies™, we begin a personalized assessment to determine the individual's level of care plan. We recognize that everyone is different and customize each care plan to the resident's individual needs. Our Dementia care staff is trained and certified in Alzheimer's care and proficient at providing the needed services in a compassionate and patient manner. We provide a comprehensive approach to caring for each resident by integrating behavioral management and nursing assistance.
You don't have to deal with Alzheimer's disease alone.
We are proud of our life enriching activity program and feel confident in the meaningful experiences for our residents. Our philosophy of programming encourages security and a sense of well-being for our residents. Offering a rich spectrum of engaging activities our residents' days are filled with inspiring activities. Some of our activities include crafts, card games, nostalgic movies, and strolls in the protected well maintained grounds. Activities are opportunities to experience success, decrease stress and agitation, increase range of motion, and decrease confusion.  Our life enriching activities calendar is meticulously planned and provides meaningful wellness experiences.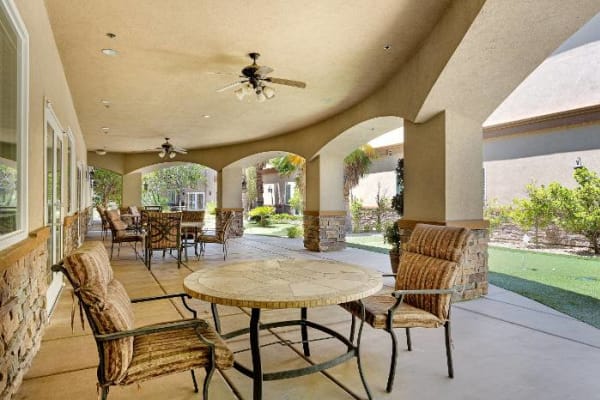 Some of our Memory care services include:
Customized diets and snack
Assistance with bathing
Assistance with dressing
Meal time reminders
Life enriching Wellbeing programs
Assistance with activities of daily living
Complimentary housekeeping services
Medical appointment  & scheduling
Safety checks
Periodic nighttime care
Medication management: monitoring supervision or administration
Courtyard and luxurious walking paths
24 hour staffing Scheduled transportation and day trips
Well maintained safe Courtyard with walking paths
Customized service & more!
We offer personalized tours daily~ Email us HERE & schedule your time today!
My father in law and I toured Pacifica at San Martin and loved it. Everyone was friendly and the residents seemed genuinely happy. We are on the waiting list and he can't wait to move to his new home!