Award Winning Community Pacifica Senior Living Regency
Positive Consumer Ratings Led to This Industry-Leading Distinction from Caring.com
Pacifica Senior Living Regency in Las Vegas, NV; is pleased to announce it has been selected as a "Caring Star of 2016" for service excellence in Assisted Living and/or Independent Living. In ratings and reviews from older adults and their family members, Pacifica Senior Living Regency earned a 5-star consumer rating (the highest possible score), while also meeting other qualifying criteria for this national honor. There are only 8 Caring Star 2016 communities in , and Pacifica Senior Living Regency is among 64 Caring Stars across the country.
Americans are increasingly seeking insights provided by online reviews to help guide important senior care decisions for aging or ailing loved ones. In multiple Caring.com research studies, the majority of family caregivers have indicated that they turn to the Internet and consumer reviews when researching senior living communities, and have relied on these perspectives more so than in-person recommendations from geriatric professionals or medical personnel. Now entering its fifth year, the Caring Stars annual list helps consumers reliably narrow senior living options for their loved ones to the most-acclaimed communities – particularly as they gather for the holidays and discover increased or urgent senior care needs.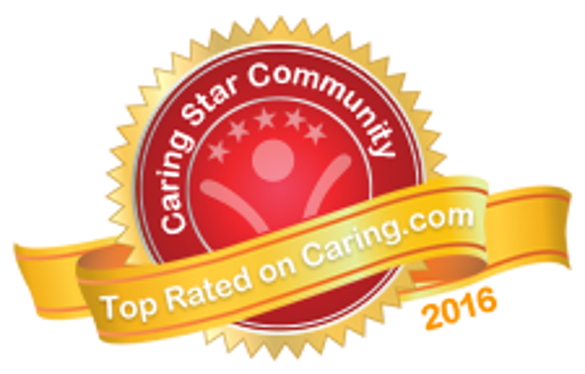 "Congratulations to Pacifica Senior Living Regency for achieving this award after earning accolades from residents and their family members," said Andy Cohen, Caring.com CEO and co-founder, Andy Cohen. "This important milestone speaks volumes about the positive difference Pacifica Senior Living Regency is making in serving older adults, and we join with the local community in celebrating their accomplishment."
Voted Best In Senior Living 2014, 2015 & 2016!