About Us

What Drives Our Communities
At Pacifica Senior Living, our mission is to do what we love and what we truly believe in: providing compassionate, personalized care services with dignity and respect. As we approach 90 communities and find ourselves at No. 20 on Argentum's list of 150 Largest Providers, we are humbled to have the opportunity to serve the many thousands of residents who have chosen to make our communities their home. We warmly welcome each resident to our Pacifica family, and we view it as a tremendous honor that we can meet their needs – ranging from Independent Living and Assisted Living to Memory Care.
As we continue to press forward with our battle against COVID-19, we remain focused on elevating the quality of the lives of each of our residents while striving to protect them from this virus, to which they are particularly vulnerable. We will continue to press on, remaining resolute in our efforts to expand our ability to meet the needs of even more seniors, while remaining true to our mission and grateful for the many lives we have the privilege of serving.
Our Santa Fe Neighborhood

Experience Beautiful Santa Fe
Throughout Santa Fe, you or your loved one will find an array of exciting resources and amenities, alongside historic points of interest and beautiful scenic vistas. When our residents wish to dine off-site, there are plenty of local eateries like Posa's El Merendero Tamale Factory & Restaurant, The Pantry, and Pyramid Cafe. Nearby shopping includes Smith's Food & Drug, Albertsons Market, and Walmart.
When residents need medical care, they'll find CHRISTUS St. Vincent Regional Medical Center, and Presbyterian Santa Fe Medical Center nearby, offering total peace of mind.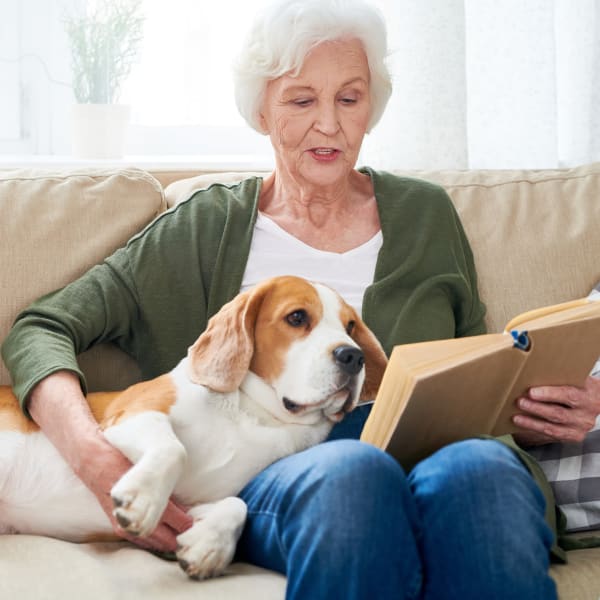 Furry Friends Welcome

Your Home's Not Home Without Them
We are pet-friendly and encourage residents to bring along furry friends. Pacifica Senior Living Santa Fe is a community that embraces the love of life and encourages residents to experience new things and find joy in everyday activities, and our pet policy is a core part of this commitment.
To learn more about our pet policy, please chat with our friendly staff. We are happy to help you prepare to move in with your furry friend.
Come Home to Our Community

Experience a Warm, Welcoming Atmosphere
When you call our community home, you'll enjoy access to an array of premier amenities in your private apartment home, including:
WiFi & Cable Access
Emergency Call Pendants
Refrigerator
Full Tubs
Large Windows
We invite your family to experience in-person by visiting for a tour. During the tour, you'll have an opportunity to see our floor plans and discuss any questions you may have with our staff.