About Us

What Drives Our Communities
At Pacifica Senior Living, our mission is to do what we love and what we truly believe in: providing compassionate, personalized care services with dignity and respect. As we approach 90 communities and find ourselves at No. 20 on Argentum's list of 150 Largest Providers, we are humbled to have the opportunity to serve the many thousands of residents who have chosen to make our communities their home. We warmly welcome each resident to our Pacifica family, and we view it as a tremendous honor that we can meet their needs – ranging from Independent Living to Memory Care.
As we continue to press forward with our battle against COVID-19, we remain focused on elevating the quality of the lives of each of our residents while striving to protect them from this virus, to which they are particularly vulnerable. We will continue to press on, remaining resolute in our efforts to expand our ability to meet the needs of even more seniors, while remaining true to our mission and grateful for the many lives we have the privilege of serving.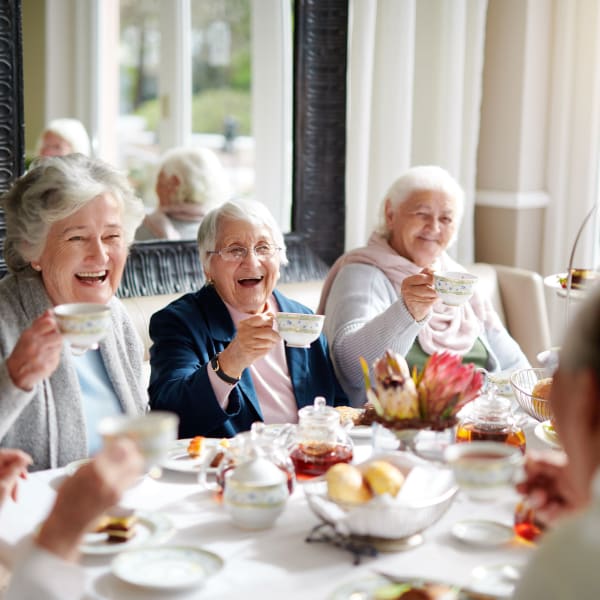 Our Hendersonville Neighborhood

Explore the Area
There's always something fun happening right here in our community, but that doesn't keep us from getting out and enjoying the great city of Hendersonville. Head to Bold Rock Mills River Cidery for a farm-to-glass experience with a selection of ciders made from Henderson County apples, plus a full menu of great eats. Join the Lelia Patterson Center or Patton Park YMCA for swimming, fitness, and community events.
At Pacifica Senior Living Heritage Hills, we understand that staying close to the trusted medical providers and care centers you count on is important to your health and your overall sense of wellbeing. We are centrally located near Advent Hospital and Pardee Hospital, as well as a long list of specialists, general care practitioners, and pharmacists.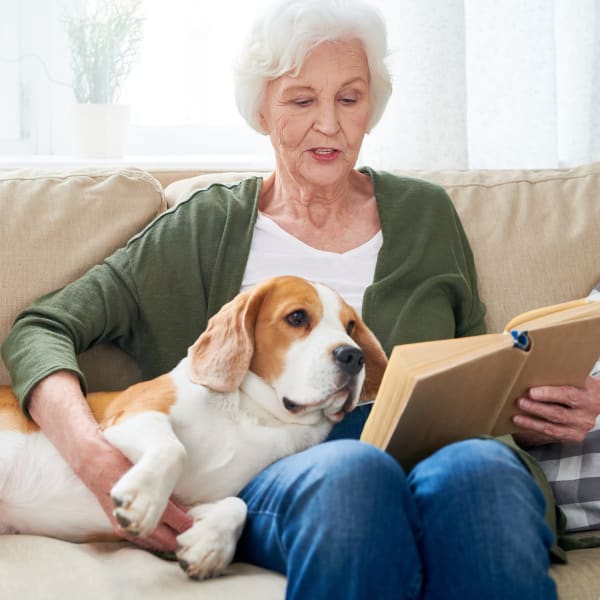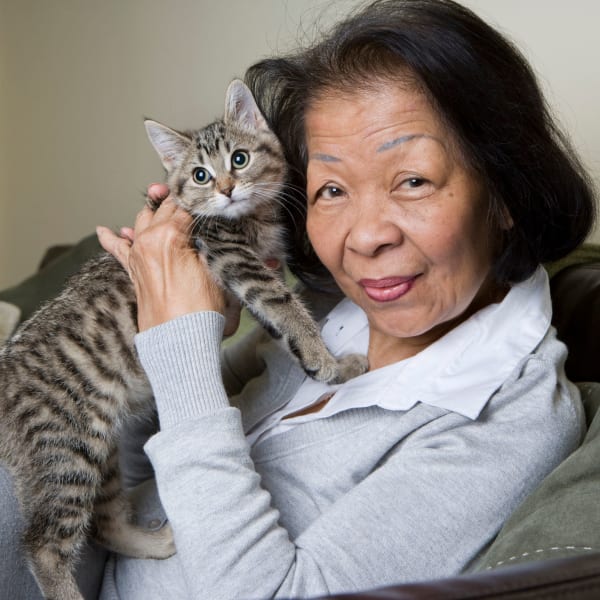 Furry Friends Welcome

Fun for Pets!
Pacifica Senior Living Heritage Hills is a pet-friendly community for active seniors in Hendersonville, North Carolina. Bring your cats and dogs along for the fun. You will love walking your pets through our beautifully landscaped, gated neighborhood.
To learn more about our pet policy and guidelines, please contact our friendly team today.
Activities & More

Explore the Possibilities
Life at Pacifica Senior Living Heritage Hills is all about options and opportunities. We want to help you feel a renewed sense of excitement and purpose with each new day. Our selection of amenities and activities calendar has something for everyone to enjoy, including:
Exercise Classes
Resident Choir
Weekly Live Music
Cards Clubs
Art & Woodworking
Offsite Trips to The Symphony, Fruit Farms, Arboretum & Restaurants
Come for a tour of our community to try out the amenities, meet the neighbors, and see if this could be the right place for you. Give us a call today, and we'll be more than happy to help you plan your visit.