About Us

What Drives Our Communities
At Pacifica Senior Living, our mission is to do what we love and what we truly believe in: providing compassionate, personalized care services with dignity and respect. As we approach 90 communities and find ourselves at No. 20 on Argentum's list of 150 Largest Providers, we are humbled to have the opportunity to serve the many thousands of residents who have chosen to make our communities their home. We warmly welcome each resident to our Pacifica family, and we view it as a tremendous honor that we can meet their needs – ranging from Memory Care to Respite Care.
As we continue to press forward with our battle against COVID-19, we remain focused on elevating the quality of the lives of each of our residents while striving to protect them from this virus, to which they are particularly vulnerable. We will continue to press on, remaining resolute in our efforts to expand our ability to meet the needs of even more seniors, while remaining true to our mission and grateful for the many lives we have the privilege of serving.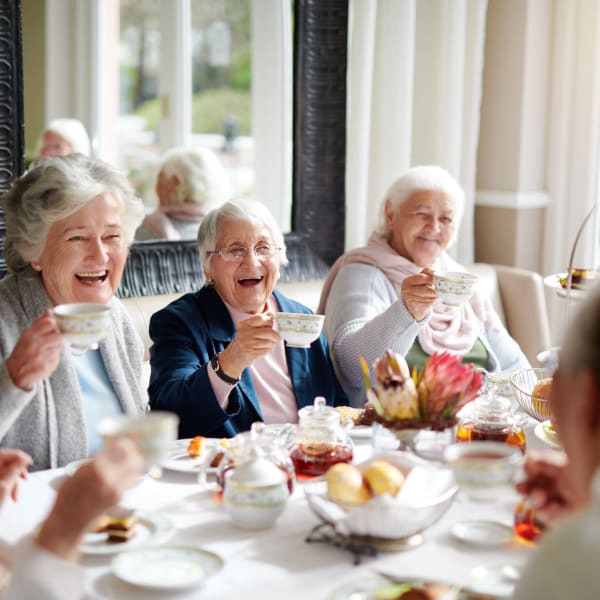 Our Vacaville Neighborhood

Suburban Charm
Conveniently located in Vacaville, California, our community is just minutes away from a variety of dining spots, shopping centers, and conveniences. Check out restaurants like Buckhorn BBQ + Grill, Black Bear Diner, or Merchant & Main Grill & Bar. Want to spend the day shopping? Check out Vacaville Commons Shopping Center, The Shops at Golden Hills, or Creekside Center.
When our residents need medical care, they'll find an array of medical services at North Bay Hospital, NorthBay VacaValley Hospital, and Kaiser Permanente Vacaville Medical Center. We are happy to provide transportation to and from medical centers you know and trust.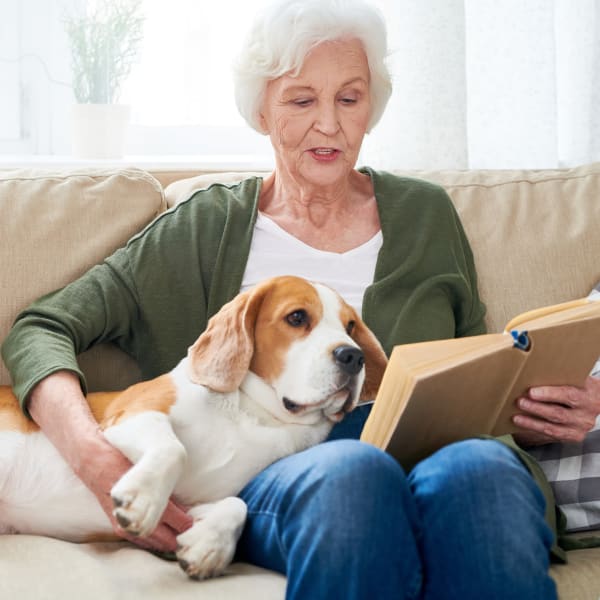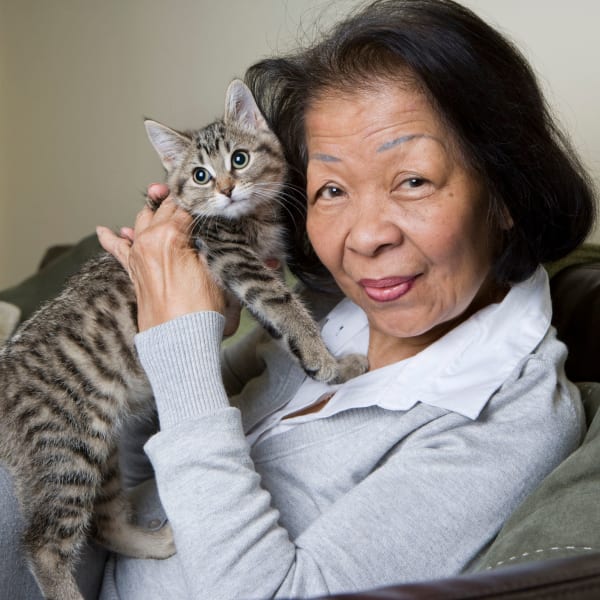 Furry Friends Welcome

Experience Pet Therapy
We know that pets can bring immeasurable joy and comfort to our residents. That's why we've partnered with our nearby animal shelter to provide pet therapy in our community. A trained animal-assisted therapy team visits regularly, bringing dogs and cats for residents to visit with and play with.
To learn more about our pet therapy programs, please chat with our friendly staff.
Explore & Grow

Activities to Inspire
At Pacifica Senior Living Vacaville, we understand that one size does not fit all when it comes to creating a fulfilling and enriching lifestyle. Our activities and events are designed to match each resident's personal interests, making their time spent at our community social, fun, and meaningful. Popular calendar activities for our residents include:
Arts & Crafts
Board Games & Puzzles
Live Entertainment
Group Outings
Movie Screenings
Exercise Classes
Come visit us, and see just how full and rewarding everyday life at Pacifica Senior Living Vacaville can be. Call today to schedule your personalized tour.