About Us

What Drives Our Communities
At Pacifica Senior Living, our mission is to do what we love and what we truly believe in: providing compassionate, personalized care services with dignity and respect. As we approach 90 communities and find ourselves at No. 20 on Argentum's list of 150 Largest Providers, we are humbled to have the opportunity to serve the many thousands of residents who have chosen to make our communities their home. We warmly welcome each resident to our Pacifica family, and we view it as a tremendous honor that we can meet their needs – ranging from Independent Living and Assisted Living to Memory Care.
As we continue to press forward with our battle against COVID-19, we remain focused on elevating the quality of the lives of each of our residents while striving to protect them from this virus, to which they are particularly vulnerable. We will continue to press on, remaining resolute in our efforts to expand our ability to meet the needs of even more seniors, while remaining true to our mission and grateful for the many lives we have the privilege of serving.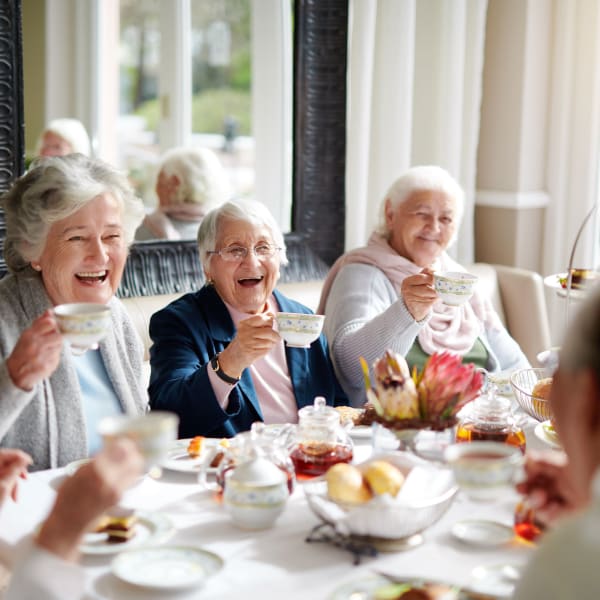 Our San Marcos Neighborhood

Our Lakeside Location
At Meridian at Lake San Marcos, we can't imagine a more beautiful place to enjoy the retirement lifestyle you deserve. Our San Marcos, California neighborhood features lakeside loveliness, convenient shopping, eclectic dining, and the excellent weather of a southern California climate. Our grounds and architecture are reminiscent of an Italian villa, sun-kissed and welcoming. Our area features world-class golf courses and nearby green spaces perfect for strolling with the dog. Superior healthcare services are close by at Palomar Hospital and Scripps Hospital Encinitas. 
The learning journey never ends, and our neighborhood offers plenty of ways to satisfy the curious intellect. California State University at San Marcos is a local resource for knowledge, as are museums including the Craftsmanship Museum and the Historical Society of San Marcos. Of course, our very own community offers a full calendar of opportunities for expanding the mind, flexing your muscles, and enjoying the stimulating company of friends and neighbors. Learn more about all we have to offer. Schedule your personal tour today.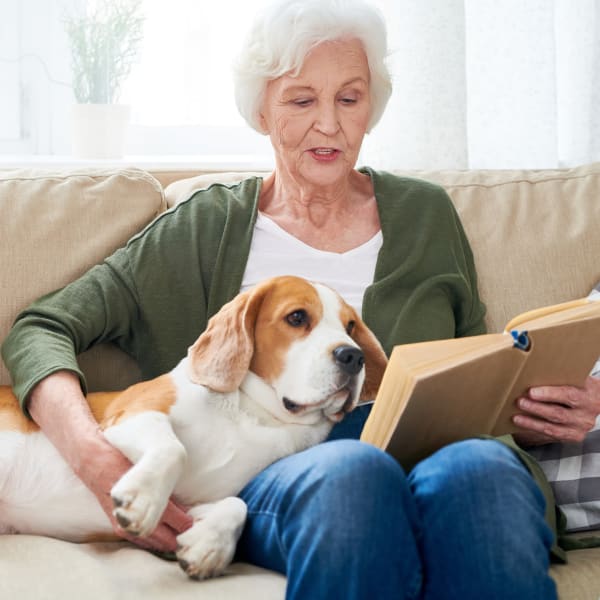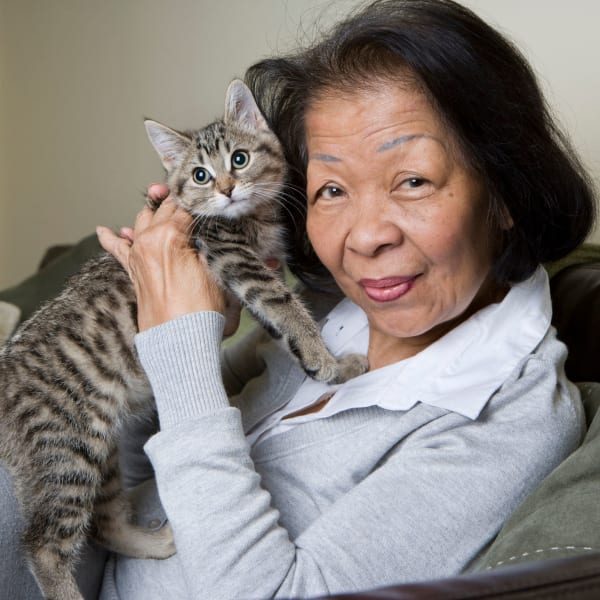 Furry Friends Welcome

We Welcome Your Cat or Dog
What would home be without your beloved pet? Our pet-friendly community is delighted to welcome your furry, four-legged family to live the good life with you at Meridian at Lake San Marcos. 
Weight and breed restrictions apply. Reach out to our team to learn the details of our pet policy.
Something New Every Day

Choose Your Own Adventure
There's never a dull moment at Meridian at Lake San Marcos. Although if peace and quiet is your pleasure, there's plenty of that, too. The choice is always yours. Our vibrant calendar of activities and events has something to suit every mood. A sampling of opportunities includes:
Daily Movies
Weight Training
Aqua Fitness
Jeopardy Trivia
Working Writer's Writing Club
Scheduled Outings
Devotional Services
Music Performances
We love to keep up with our residents' passions by adding new offerings to the calendar. Visit us in San Marcos, California to see us in action, and to learn more about dynamic living at Meridian at Lake San Marcos.