About Us

What Drives Our Communities
At Pacifica Senior Living, our mission is to do what we love and what we truly believe in: providing compassionate, personalized care services with dignity and respect. As we approach 90 communities and find ourselves at No. 20 on Argentum's list of 150 Largest Providers, we are humbled to have the opportunity to serve the many thousands of residents who have chosen to make our communities their home. We warmly welcome each resident to our Pacifica family, and we view it as a tremendous honor that we can meet their needs – ranging from Independent Living and Assisted Living to Hospice Care.
As we continue to press forward with our battle against COVID-19, we remain focused on elevating the quality of the lives of each of our residents while striving to protect them from this virus, to which they are particularly vulnerable. We will continue to press on, remaining resolute in our efforts to expand our ability to meet the needs of even more seniors, while remaining true to our mission and grateful for the many lives we have the privilege of serving.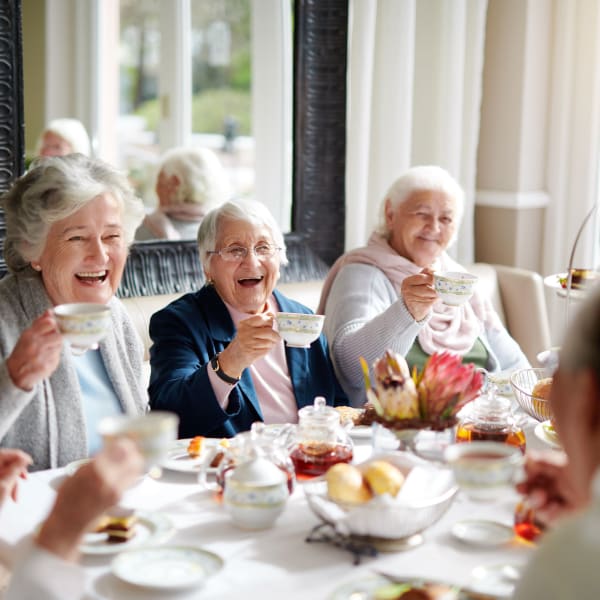 Our San Luis Obispo Neighborhood

The Perfect Spot
Avila Senior Living is conveniently situated in the heart of downtown SLO, California right off U.S. 101 at exit 202A. The legendary climate of the area combined with the verve and energy of the city center make our location absolutely ideal for a superior retirement lifestyle. All the attractions of a dynamic community lay outside our gorgeous courtyard, while within our own community, residents can be as active or as at ease as they wish. Optional outings often include trips to the Thursday farmers market, shopping and lunch in town, visits to the San Luis Obispo Railroad Museum, and stops at Sheila Kearns Chocolate & Confections to satisfy your sweet tooth. 
Our senior living community is also located close to a number of top-tier medical and health care resources, offering the peace of mind that comes with knowing premier care is nearby. French Hospital Medical Center is just 1.4 miles away, and Sierra Vista Regional Medical Center is 2 miles from our door. San Luis Obispo Community Based Outpatient Clinic is only half a mile away, and the services at DeVita San Luis Obispo are 1 mile from our community. 
As part of our monthly calendar, Avila Senior Living at Downtown SLO invites health care and wellness professionals from our greater community to visit our residents on campus, where they can provide services and wellness education. 
Interested in learning more about our location and services? We would love to answer all of your questions. Give us a call today!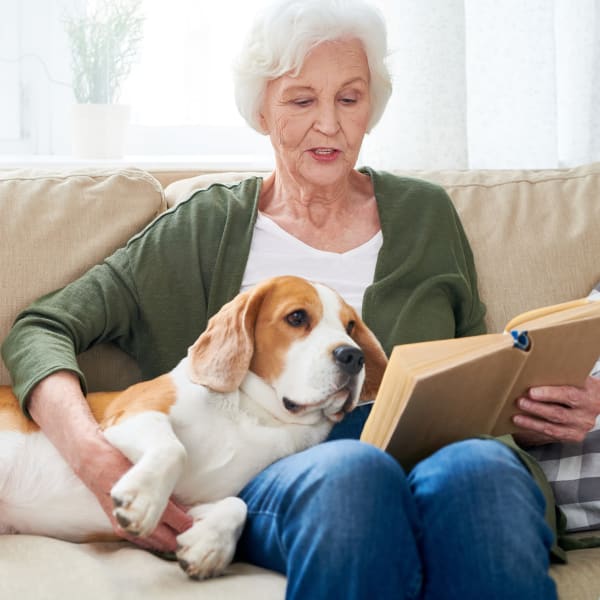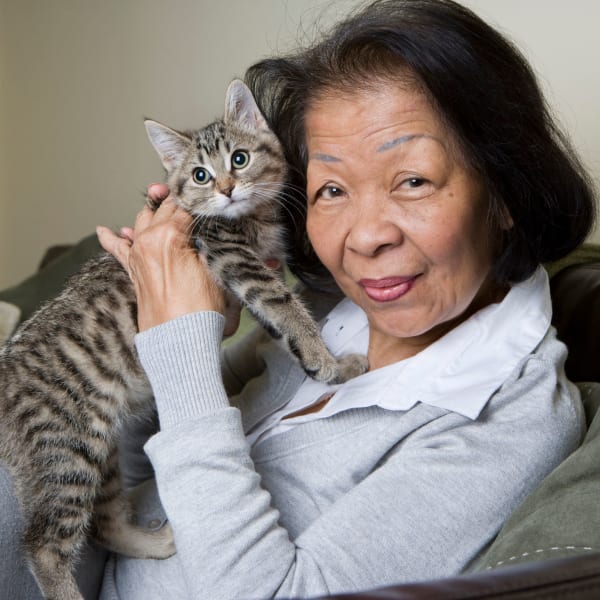 Furry Friends Welcome

Bring Your Best Friends
There's no companion more loyal or snuggly than your beloved cat or dog. We can't wait to meet your four-legged friend and welcome them to come live with you at Avila Senior Living at Downtown SLO!
To find out everything you need to know about our pet policy, including weight limits and breed restrictions, contact a team member today.
What's on the Calendar?

Follow Your Passions
We're always on the lookout for fun and fulfilling activities to add to our monthly calendar. Take a peek to peruse ways our residents stay strong and limber, stretch their intellect, and just have fun. A sampling of our activities:
Zumba
Fitness Classes
Wellness Seminars
Cooking Classes
Nondenominational Spiritual Services
Happy Hour
Book Club
Board Games & Cards
Off-Campus Trips
Weekly Driving Adventures
Movies & Popcorn
Give us a call to schedule your visit today. We look forward to filling you in on everything we're up to at Avila Senior Living at Downtown SLO.