About Us

What Drives Our Communities
At Pacifica Senior Living, our mission is to do what we love and what we truly believe in: providing compassionate, personalized care services with dignity and respect. As we approach 90 communities and find ourselves at No. 20 on Argentum's list of 150 Largest Providers, we are humbled to have the opportunity to serve the many thousands of residents who have chosen to make our communities their home. We warmly welcome each resident to our Pacifica family, and we view it as a tremendous honor that we can meet their needs – ranging from Independent Living and Assisted Living to Memory Care.
As we continue to press forward with our battle against COVID-19, we remain focused on elevating the quality of the lives of each of our residents while striving to protect them from this virus, to which they are particularly vulnerable. We will continue to press on, remaining resolute in our efforts to expand our ability to meet the needs of even more seniors, while remaining true to our mission and grateful for the many lives we have the privilege of serving.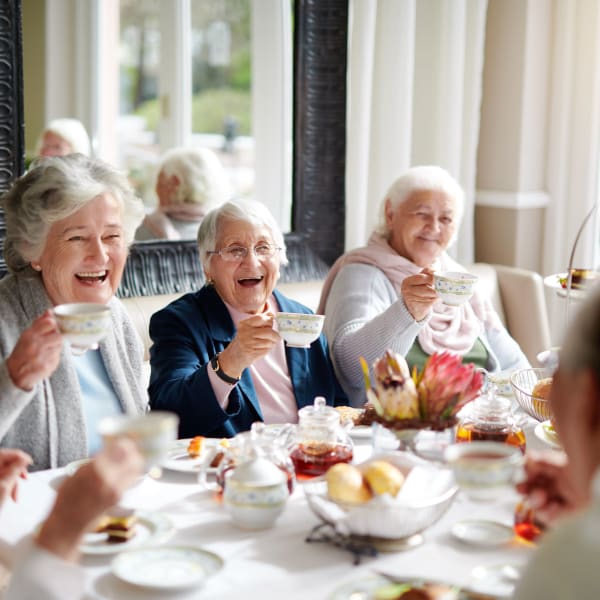 Our San Francisco Neighborhood

Western Addition District
Our community offers easy access to care and life-enriching resources that make each day something to get excited about. Thanks to our prime location near the Civic Center District, there are plenty of great places to go with visiting loved ones, like San Francisco Jazz Center, Sydney Goldstein Theater, and New Conservatory Theater. For dining out, we recommend Hayes Street Grill, Chez Maman West, and a Mano.
Shop for essentials, antiques, and specialties at nearby Hayes Market and Reliquary. You can also visit the iconic Painted Ladies and scenic Alamo Park with its famous city views about four blocks from our community. When it comes to care, you can access the names you know and trust at Sutter Health, Kaiser Permanente, and San Francisco Hospital within minutes.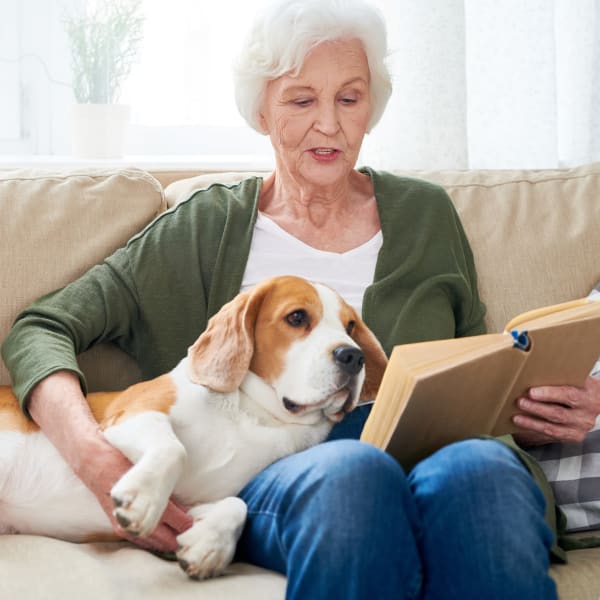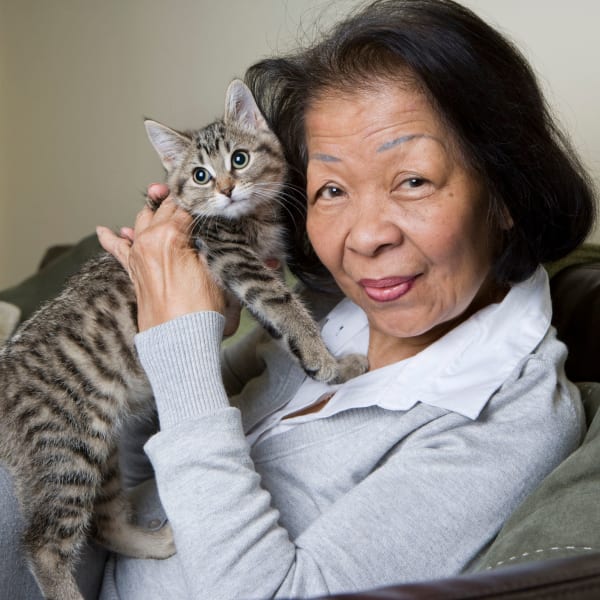 Furry Friends Welcome

Bring Your Cats & Dogs
We understand just how much love and companionship pets provide, which is why we are happy to welcome your cats and dogs. In order to keep our community a friendly, clean place for all residents, we do require pets to have current vaccinations and be on leash at all times when outside the home. Residents are solely responsible for pet care, and pre-approval is required prior to moving in.
To learn more about our pet policy, please give us a call. We are happy to answer any questions you may have about our pet-friendly San Francisco apartments for seniors.
Active

Every day
There are so many benefits to staying active at every age, but it's not always easy to make plans for every single day. This is why we take the time to organize a monthly calendar of events filled with opportunities to get physical, make friends, learn new things, or just put up your feet and be entertained. Some of our favorite activities include:
Morning Exercises, Foam Stretch, Strength Training, Sit & Be Fit, Chair Zumba
Balloon Volleyball, Bean-Bag Toss, Puzzles, Loteria, Games
Rooftop Garden Walks, Story Time, Silent Reading, Arts & Crafts
Comedy Shows, Ted Talks
Happy Hour Fridays, Saturday Movie Night
Religious & Spiritual Services
If you are feeling curious about the benefits of our community, we hope you will join us soon for an informative tour. Call today to plan your visit.