About Us

What Drives Our Communities
At Pacifica Senior Living, our mission is to do what we love and what we truly believe in: providing compassionate, personalized care services with dignity and respect. As we approach 90 communities and find ourselves at No. 20 on Argentum's list of 150 Largest Providers, we are humbled to have the opportunity to serve the many thousands of residents who have chosen to make our communities their home. We warmly welcome each resident to our Pacifica family, and we view it as a tremendous honor that we can meet their needs – ranging from Memory Care to Respite Care.
As we continue to press forward with our battle against COVID-19, we remain focused on elevating the quality of the lives of each of our residents while striving to protect them from this virus, to which they are particularly vulnerable. We will continue to press on, remaining resolute in our efforts to expand our ability to meet the needs of even more seniors, while remaining true to our mission and grateful for the many lives we have the privilege of serving.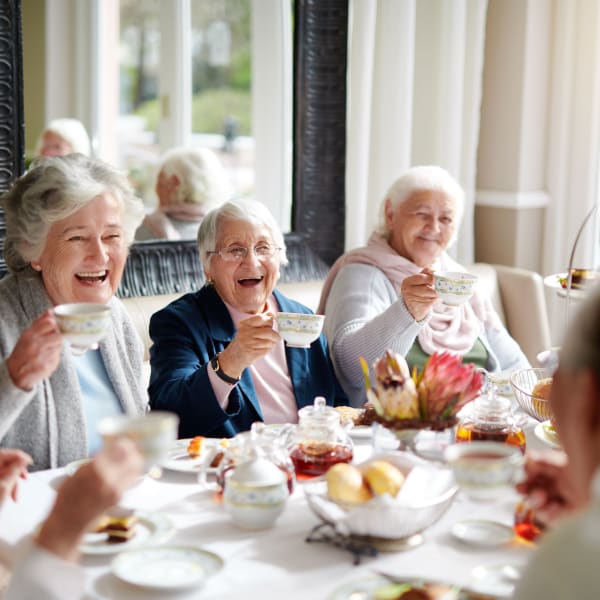 Our Riverside Neighborhood

Enjoy the Scenery
Pacifica Senior Living Riverside offers regular outings to fun locations in Riverside, giving your loved one the opportunity to visit delicious local restaurants like The Beach, Diablos Micheladas Mexican Grill, and Round Table Pizza. They can also window-shop with friends at Arlington Plaza or Deanza Marketplace or enjoy a quiet day at one of the local museums.
We offer transportation services to a number of nearby hospitals and health facilities in case of emergencies or for regular check-ups. While the health services we offer are top-notch, we'll always respect our residents' and their families' requests for extra medical assistance.
Daily Activities

Choose What You Like
At Pacifica Senior Living Riverside, our residents have a wide range of interests, hobbies, and pursuits. We provide a variety of activities that are designed to cater to every resident's specific needs and interests. Our activities are designed to incorporate physical exercise with mental stimulation, and all our programs are designed with the goal of keeping your loved one engaged and active.
Popular activities on our calendar include:
Arts & Crafts
Puzzles 
Board Games
Group Outings
Movie Screenings w/ Ice Cream
Walking Clubs
We invite your family to learn more about our upcoming life enrichment activities by chatting with our team or visiting us for a tour to see what we are up to.