About Us

What Drives Our Communities
At Pacifica Senior Living, our mission is to do what we love and what we truly believe in: providing compassionate, personalized care services with dignity and respect. As we approach 100 communities and find ourselves at No. 13 on Argentum's list of 150 Largest Providers, we are humbled to have the opportunity to serve the many thousands of residents who have chosen to make our communities their home. We warmly welcome each resident to our Pacifica family, and we view it as a tremendous honor that we can meet their needs – ranging from Independent Living and Assisted Living, to Respite Care.
As we continue to press forward with our battle against COVID-19, we remain focused on elevating the quality of the lives of each of our residents while striving to protect them from this virus, to which they are particularly vulnerable. We will continue to press on, remaining resolute in our efforts to expand our ability to meet the needs of even more seniors, while remaining true to our mission and grateful for the many lives we have the privilege of serving.
Our Poway Neighborhood

An Ideal Location
Our community is its own private oasis, situated atop acres of hillside. It is located off Pomerado Road beside Pomerado Hospital. Pacifica Senior Living Poway is close to numerous commercial, health and retail businesses, as well as many recreational options.
When you're ready for a bite to eat or a coffee break, our community has both a bistro and dining hall with an executive chef for three meals a day. But if you want to explore, there's no shortage of choices for culinary experiences just outside our neighborhood. In addition to our 24-hour staff and on-site specialists, there are three hospitals within a 10-minute drive: Centre for Health Care, Palomar Hospital, and Palomar Health Rehabilitation Institute.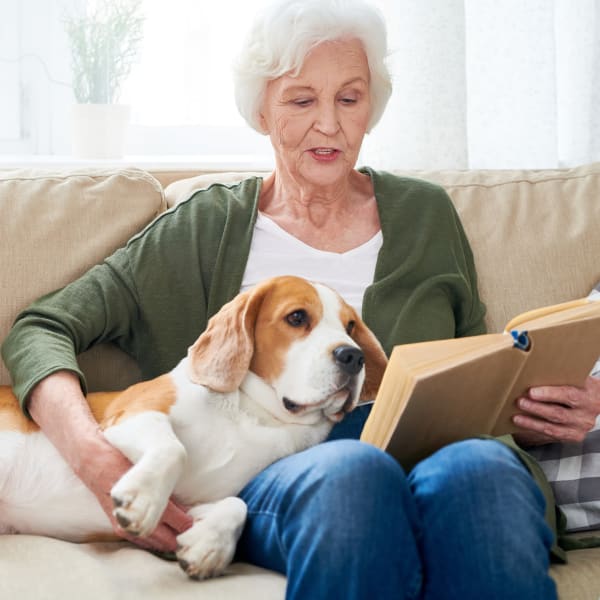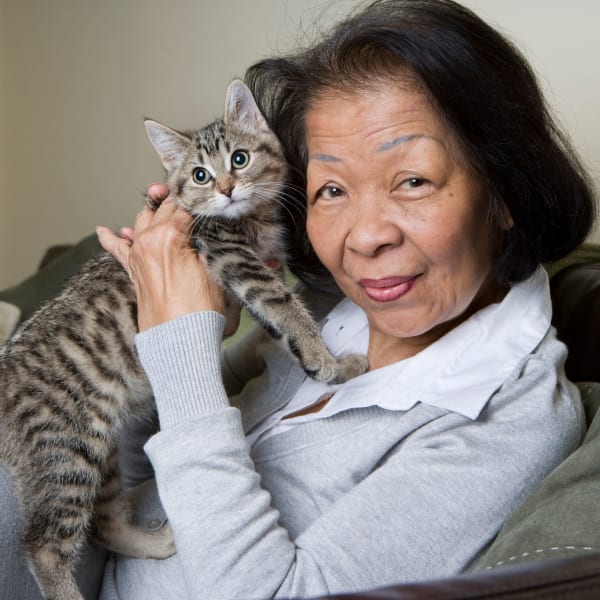 Furry Friends Welcome

Your Pets Are Family
We know the comfort and companionship of your four-legged friends is invaluable. That is why we welcome you to bring your pets when you call our community home. We allow both cats and dogs on campus.
To learn more about our pet policy, please contact our friendly staff or schedule a tour.
Everyday Activities

Designed for You
Step inside our community and discover the freedom and opportunities that await you here. Popular on-campus activities include:
Bingo
Trips to Restaurants
Shopping Trips
Poker
Exercise Classes
Yoga
Movie Night
Jeopardy!
Happy Hour
Book Club
Schedule a tour and learn more about the exciting activities happening at Pacifica Senior Living Poway.