Memory Care
Pacifica Senior Living is the nation's largest provider of Alzheimer's and dementia care.
In addition to aiding seniors with physical challenges, our senior living community also offers care for residents impaired by symptoms of early, middle, or late stages of Alzheimer's or dementia, utilizing the latest research, technology and treatment programs. Your loved one's distress can be alleviated by the unique features of our memory care program.
Although the Clare Bridge program has established more than a quarter-century of success, it continues to evolve by incorporating the latest research for the care of thousands of Pacifica Senior Living Palm Springs residents across the country who are overcoming symptoms of dementia.
In small "Cluster Groups" each resident is surrounded by others with the same cognitive abilities, to give them a feeling of fitting in. They participate in easy Daily Path activities that foster everyday successes and build feelings of accomplishment and competence.
We select a minimum of six activities per day, tailored to match each resident's previous life interests, and scheduled to give our residents a gentle daily structure, seven days a week, in a routine that gives them a sense of security.
---
Pacifica Senior Living Palm Springs License # - Coming Soon​
---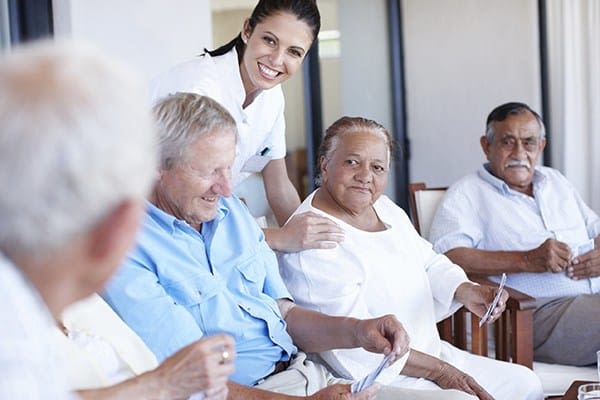 Memory Care Features & Amenities
The Clare Bridge Dining Program was designed by a team of Alzheimer's care professionals, including a gerontologist specializing in dementia care, a chef, and a registered dietician. It offers:
Dementia-Friendly Menus
Small Dining Rooms with Consistent Pre-Selected Seating
Personal Dining Assistance