Senior Living Options
​​Pacifica Senior Living Northridge uses a personalized program of care, which includes moving away from task-oriented and moving toward person-centered care. At Pacifica Senior Living Northridge, we believe in getting to know each individual that we serve and learning their life story. We use this knowledge of their life and who they are to individualize our care plan to fit the person.

At Pacifica Senior Living Northridge, our staff is available 24 hours a day, seven days a week. Our nursing staff is committed to providing the best medical monitoring and care to each of our residents. We can also utilize outside resources, such as physical therapy, and occupational therapy to ensure that you loved one receives the best in senior care. We offer specialty Music and a Memory program, as seen on The Doctors, The New York Times, NPR, CNN and more! Click here to learn more.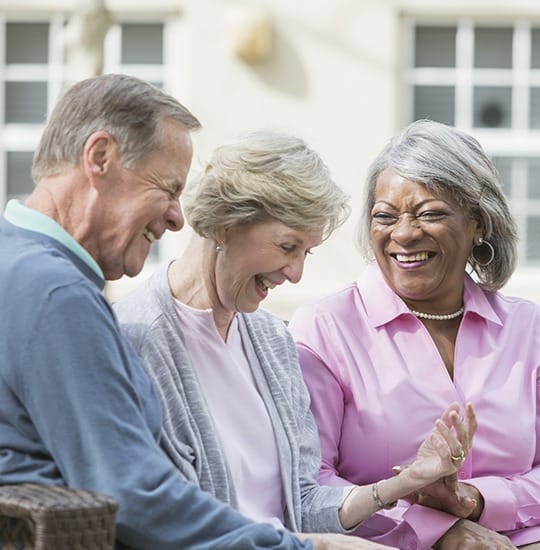 A Lifestyle of Choice
Daily life at Pacifica Senior Living Northridge allows residents to feel at home and enjoy the companionship of neighbors who become good friends in a family-like setting. This encourages social interactions and participations in daily activities. Just as our programs are designed to provide support, stimulation, and education, our residence is designed to meet the daily needs of our residents for social interactions, personal space, and supportive community.
We offer:
"My family and I found all the staff at Pacifica Senior Living to be loving, caring and compassionate for their residents needs. The facility was clean and decorated nicely. Our Father who is a resident there is so happy and content with his new found friends and surroundings. We are very pleased thus far with everything. We would highly recommend a serious look for your own family/friend to be a resident here." SeniorAdvisor
Beloved Music Can Renew Lives Lost to Dementia
Our approach is simple, elegant and effective: We train care professionals how to set up personalized music playlists, delivered on iPods and other digital devices, for those in their care. These musical favorites tap deep memories not lost to dementia and can bring participants back to life, enabling them to feel like themselves again, to converse, socialize and stay present.
Music & Memory's work is rooted in extensive neuroscience research. The results can be nothing short of miraculous.
Learn more about our ​Music & Memory Program.
Voted Best In Senior Living 2015 and 2018!