About Us

What Drives Our Communities
At Pacifica Senior Living, our mission is to do what we love and what we truly believe in: providing compassionate, personalized care services with dignity and respect. As we approach 90 communities and find ourselves at No. 20 on Argentum's list of 150 Largest Providers, we are humbled to have the opportunity to serve the many thousands of residents who have chosen to make our communities their home. We warmly welcome each resident to our Pacifica family, and we view it as a tremendous honor that we can meet their needs – ranging from Independent Living and Assisted Living to Memory Care.
As we continue to press forward with our battle against COVID-19, we remain focused on elevating the quality of the lives of each of our residents while striving to protect them from this virus, to which they are particularly vulnerable. We will continue to press on, remaining resolute in our efforts to expand our ability to meet the needs of even more seniors, while remaining true to our mission and grateful for the many lives we have the privilege of serving.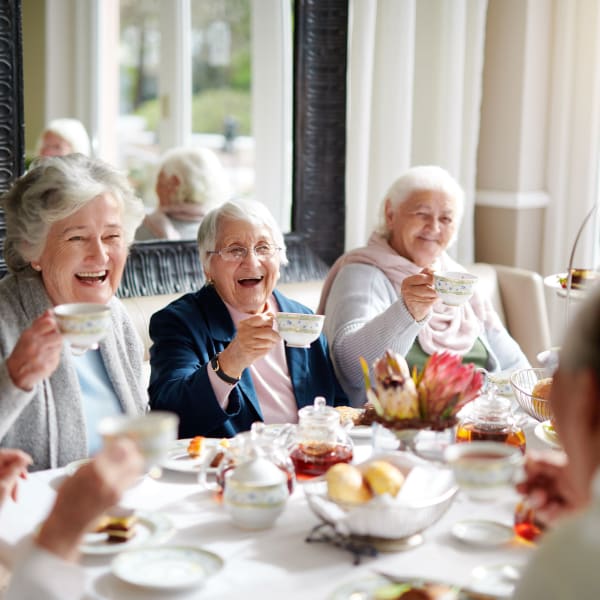 Our Northridge Neighborhood

An Ideal Location
You'll find plenty of shopping options near Pacifica Senior Living Northridge. The Westfield Topanga Mall offers an abundance of retail options, with more than 250 stores and restaurants. You can find everything from Macy's and Nordstrom to Apple and Microsoft. The mall also features regular events, live entertainment, and dining options that represent many different cuisines.
If you enjoy visiting museums, theaters, shopping malls, and other attractions, there is no shortage of choices in the San Fernando Valley. There are also plenty of restaurants nearby if you just want to sit back and have lunch or dinner on any of our scheduled field trips.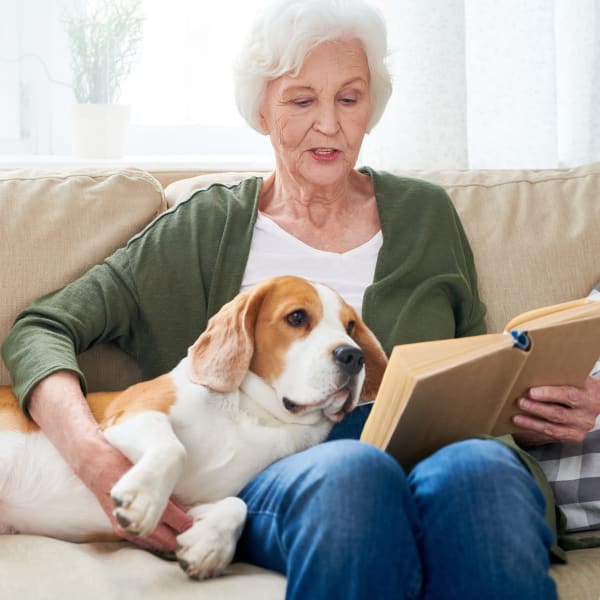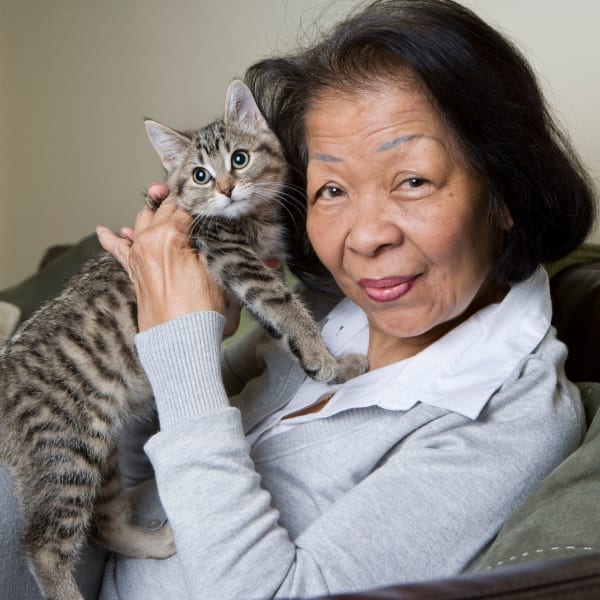 Furry Friends Welcome

A Place for Pets, Too
When you're looking for a new place to live, it's important to find a place that will welcome your entire family and make everyone – including the animals – feel at home.
At Pacifica Senior Living Northridge, we are dedicated to offering a warm, inviting atmosphere for all of our residents, including our four-legged friends.
Appealing Activities

Daily Ways to Play
Pacifica Senior Living Northridge is a special place to live. From the friendly faces around every corner to the endless activities and events, life here is wonderful. Enjoy daily options, such as:
Ice Cream Socials
Bingo
Art Projects
Trivia
Happy Hour
Games
Visit Pacifica Senior Living Northridge for a tour today and see what life is like here.