About Us

What Drives Our Communities
At Pacifica Senior Living, our mission is to do what we love and what we truly believe in: providing compassionate, personalized care services with dignity and respect. As we approach 90 communities and find ourselves at No. 20 on Argentum's list of 150 Largest Providers, we are humbled to have the opportunity to serve the many thousands of residents who have chosen to make our communities their home. We warmly welcome each resident to our Pacifica family, and we view it as a tremendous honor that we can meet their needs – ranging from Assisted Living and Memory Care to Respite Care.
As we continue to press forward with our battle against COVID-19, we remain focused on elevating the quality of the lives of each of our residents while striving to protect them from this virus, to which they are particularly vulnerable. We will continue to press on, remaining resolute in our efforts to expand our ability to meet the needs of even more seniors, while remaining true to our mission and grateful for the many lives we have the privilege of serving.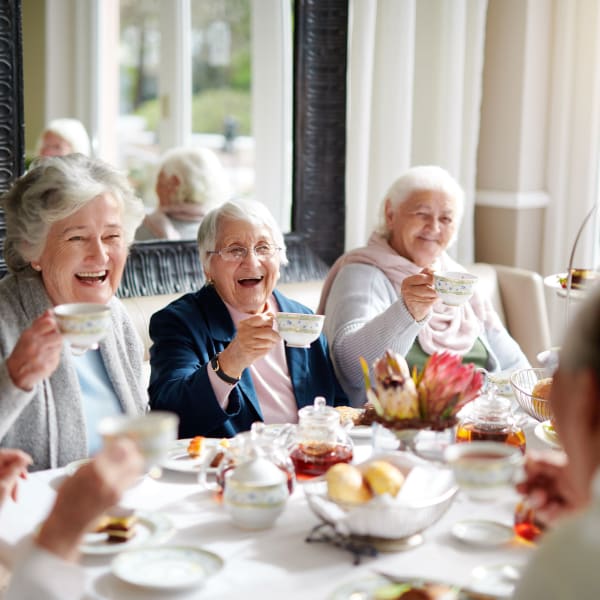 Our Merced Neighborhood

In Beautiful San Joaquin Valley
Downtown Merced is less than a mile from Pacifica Senior Living Merced, where you can browse through shops or grab lunch at local eateries such as Paul's Place Restaurant and Bakery and Table 59. If you want to travel farther afield, Yosemite National Park is an hour's drive away and offers scenic views, hiking trails, and wildlife viewing opportunities.
There are several hospitals nearby, including Mercy Medical Center, which is less than three miles away, and Memorial Hospital Los Banos, which is about 15 miles away. In addition to medical centers, there are pharmacies such as CVS Pharmacy and Rite Aid within 2 miles of our community.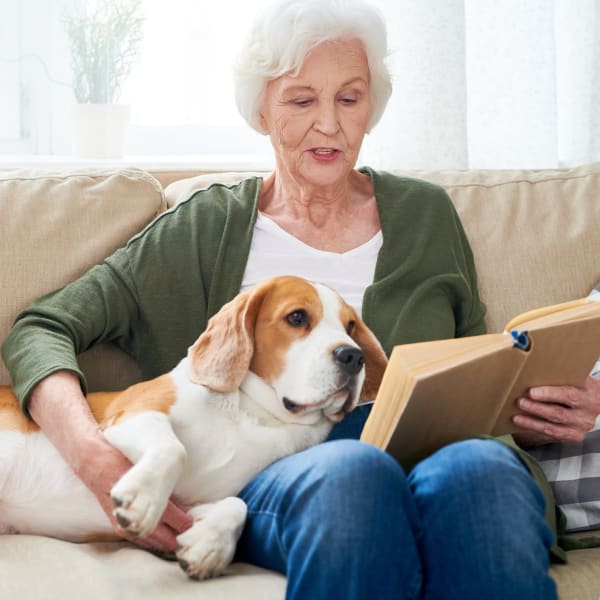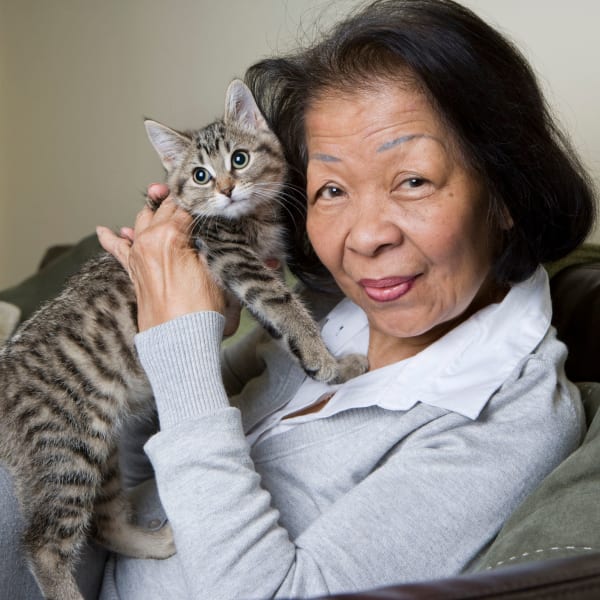 Furry Friends Welcome

Your Pets Are Invited
We understand that pets are part of the family, and we welcome them to our community. Pets are a great source of comfort, affection, and companionship for seniors, so we often encourage our residents to bring their pets along with them to our Assisted Living community.
Get in touch with our friendly team members today to learn more about our community's pet perks and policies.
Discover & Explore

Your Community
The social activities at Pacifica Senior Living Merced are designed to make your retirement years a happy, active, and fulfilling time. From community-wide events to one-on-one interactions, our residents enjoy daily opportunities to connect and share their passions with others. Popular events on campus include:
Aromatherapy
Art Class
Community Outings
Cognitive Games, Puzzles & Trivia Questions
Gardening
Crafts Projects
Our full-time Activity Director plans our calendar to ensure there's always something happening for our residents to participate in. We have regular events such as pool games, card tournaments, and movie nights—but we also like to keep things fresh by introducing new opportunities. Get more information on all the fun today.