Legacies™ Memory Care in Merced
A small and intimate neighborhood, we are the only secured Memory Care community in Merced. We specialize in personalized memory care services to loved ones diagnosed with Alzheimers, dementia and other cognitive impairments. We offer a cozy, safe, and nurturing environment for your loved one.
The Legacies Memory Care Program offered at Pacifica Senior Living Merced is designed to encourage Residents with Alzheimers, dementia and other forms of cognitive impairment to live a rewarding life. Our compassionate and caring team provide the much needed support and care to Residents and their families every step of the way.
Our approach to Memory Care at Pacifica Senior Living Merced, is to provide a customized Care Plan based on our Residents unique needs and requirements. We recognize that as the needs of our Residents change; we must revise their Care Plans. Life at Pacifica Senior Living is filled with activities to improve physical and cognitive functions as well as promote social engagement. Music and Memory is one of the favorite programs implemented to boost memories and minds of the residents residing in our Memory Care neighborhood.
Life Enrichment Programs:
Individual and group activities, including gardening, cooking, and entertainment
Activities created specifically created with our Residents in mind.
Creative arts and music activities including our Music and Memory program
Extensive indoor/outdoor activity program with therapeutic exercises
Exercise programs that include stretching, walking and balance activities
Stress-free classes ranging from patterning to sensory stimulation
Programs that encourage intergenerational relationships and community involvement
Spiritual opportunities for people of all religions
Scheduled outings Monthly support group and ongoing support for families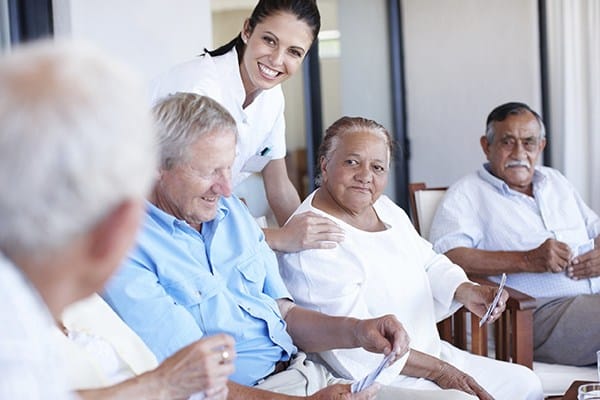 Life Enrichment Programs:
Individual and group activities, including gardening, cooking, watching movies and reminiscing
Dementia-specific activities, such as memory boxes and scrapbooks
Creative arts and music activities that include rhythm, singing and listening, including our Music & Memory program
Extensive indoor/outdoor activity program with therapeutic exercises
Exercise programs that include stretching, walking and balance activities
Stress-free classes ranging from patterning to sensory stimulation
Programs that encourage intergenerational relationships and community involvement
Spiritual opportunities for people of all religions
Scheduled outings
Monthly support group and ongoing support for families