Pacifica Senior Living Merced Events
At Pacifica Senior Living Merced we offer year-round activities and events for all Merced, CA.
Our centrally located campus is close to shopping, parks, and other areas of interest in Merced. We also strongly encourage family members to be involved by attending special events, outings, or by participating in our daily activities.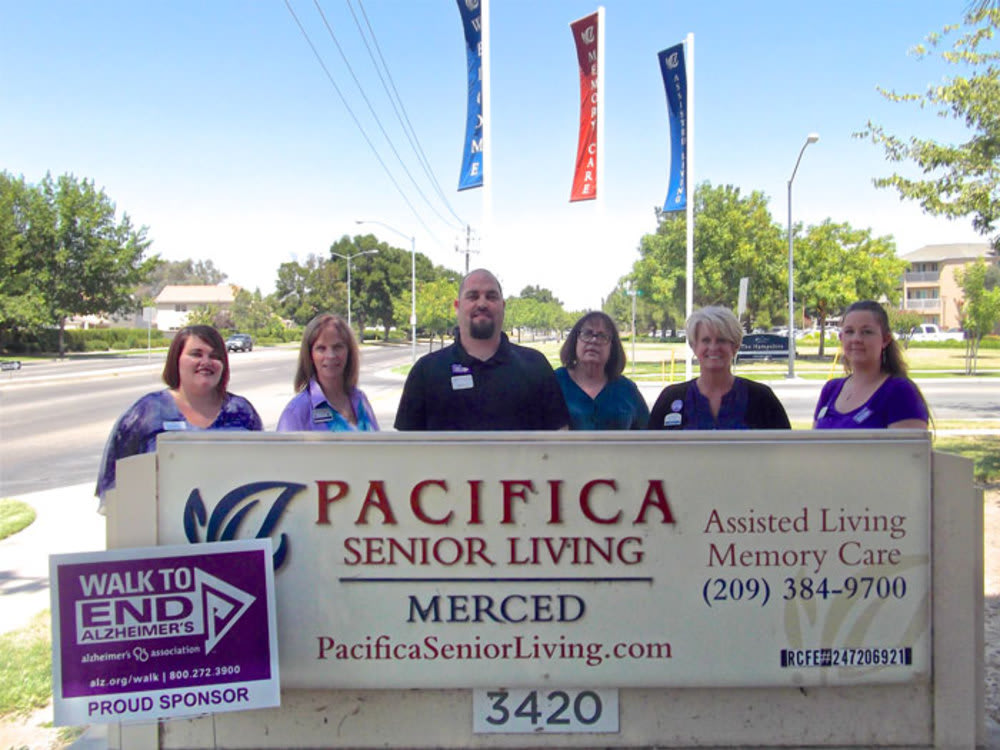 Activities
Pacifica Merced is committed to creating a compassionate and life-enriching home for each resident. We embrace the idea that individuals in all stages of Alzheimer's or dementia benefit from structured and non-structured activities. We believe that activities should:
be individualized and support the interests of the person
stimulate the five senses
support the individual's physical skills
be adult in nature
support the person's spiritual beliefs
Our Activities Director and activity staff are dedicated to providing many levels of stimulation so that we may have many levels of participation. Pacifica Merced understands that activities support self-esteem and are a foundation of good care.
We have a fun-filled scheduled of educational and exercise programs that occur daily:
Breakfast - 8:00 AM
Snack Time and Music - 10:30 AM
Walks Outside (weather permitting) - 11:00 AM
Sensory Baskets, Books, Puzzles, Games, Music - 11:15 AM
Lunch - 12:00 PM
Music Appreciation - 1:30 PM
Walks Outside (weather permitting) - 2:00 PM
Snack Time and Music - 3:00 PM
Dinner - 4:30 PM
Music Appreciation - 6:00 PM
Movie/Classic TV - 7:00 PM
Snack Time and Music - 8:00 PM
Voted Best In Senior Living 2014 & 2015!