At Meridian at Laguna Hills

You Have a Choice
Meridian at Laguna Hills is uniquely designed to support active, independent lifestyles for seniors. Choose the living option that meets your needs today, and rest easy with the knowledge that you can adjust your care plan and services as your needs and preferences change over time. We are here to help you live your best life for years to come.
Our Programs

The Right Fit for Your Needs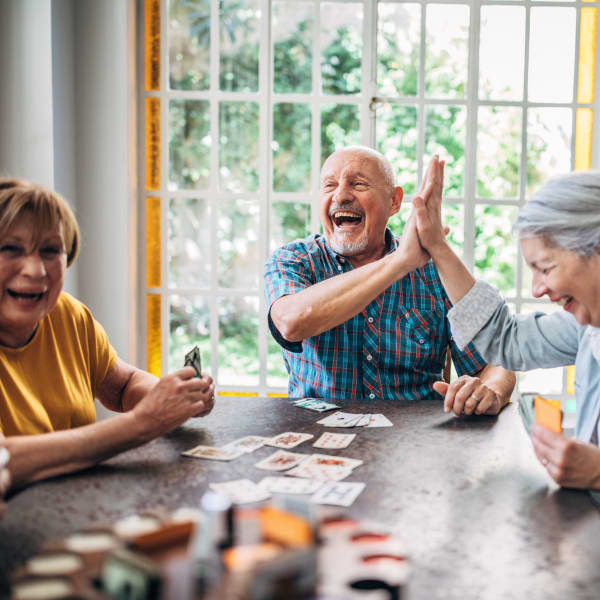 Independent Living
If you are excited about worry-free living in an active community for seniors, make your move to Meridian at Laguna Hills today! Our Independent Living program allows you to take advantage of our ample onsite amenities and tailor our services to meet your needs. Enjoy resort-style perks, social activities, and a friendly ambiance you'll feel from the moment you arrive.
55+ Apartments
If you are looking for a private apartment in a lively community setting, our 55+ lifestyle may be the right option for you. This plan includes no additional lifestyle or care services. It's just like home, but with a few perks. Best of all, you can easily transition to another care or service level as needed without having to relocate.
Call today for more information on our services and care plans. We are more than happy to talk you through your options and provide a personalized tour of our Laguna Hills, California community.
Assisted Living
If you or a loved one is in need of a little help to manage the tasks of everyday living, Assisted Living is for you. Our kind and compassionate caregivers provide support as needed with the utmost professionalism and respect. Move through each day with a little more ease and confidence knowing we've got your back whenever you need us.
Respite Care
If you are searching for temporary senior care in Laguna Hills, Meridian at Laguna Hills has the perfect solution for you. Our Respite Care program ensures uninterrupted care while a regular support system is unavailable. We can also help you transition from hospital to home after a medical event, with special care given to address changes in abilities and requirements, helping you or your loved one heal with confidence. Respite Care at Meridian at Laguna Hills is also a great way to experience the support, lifestyle, and amenities at our community without a long-term commitment.
We are happy to talk you through our selection of lifestyle and service options. Please call our team today with all of your questions.