Legacies™ Memory Care in Hemet
Specialized Memory Care program uniquely designed to meet all of our residents' cognitive, social and physical needs. Specialized Memory Care for individuals with Alzheimer's, dementia, and memory loss issues. Our community creates a customized service and assistance plan for each resident with a variety of therapies and life enrichment activities. By embracing the latest research available we have developed the best possible care solutions available. Our community has an experienced dedicated and caring 24 hour staff that provide daily life enriching activities and more.
In addition to aiding seniors with physical challenges, our senior living community also offers care for residents impaired by symptoms of early, middle, or late stages of Alzheimer's or Dementia, utilizing the latest research, technology and treatment programs. Your loved one's distress can be alleviated by the unique features of our Memory Care program.
---
Pacifica Senior Living Hemet-MC CA-#####
---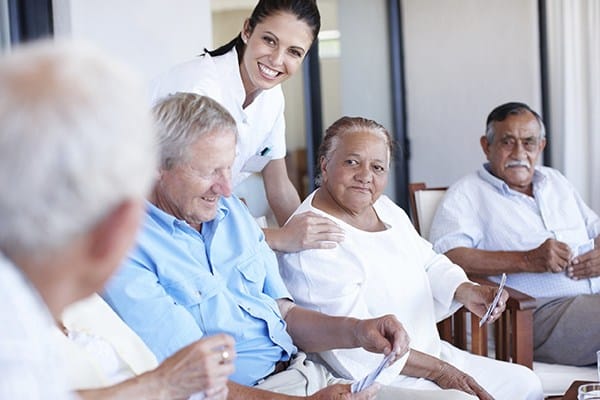 We select a minimum of seven activities per day, tailored to match each resident's previous life interests, and scheduled to give our residents a gentle daily structure, seven days a week, in a routine that gives them a sense of security.
Contact us for more information about memory care at Pacifica Senior Living Hemet.
Dementia-Friendly Menus
Small Dining Rooms with Consistent Pre-Selected Seating
Personal Dining Assistance
Voted Best In Assisting Living 2014, 2016, 2017 & 2019!