Heartland™ Assisted Living at Healdsburg, A Pacifica Senior Living Community
Our assisted living accommodations are designed for senior adults who wish to maintain their independent lifestyle but may need some additional assistance to do so. Our rooms are clean and modern, our dining area well lit and friendly, and the building is meticulously cared for. We're very proud of our community and you will be too.
We feel that it is important to take an active role in the local community. If you've lived in the Sonoma County area, you're aware of the special events hosted at Healdsburg Senior Living. In April, we hosted the Antique Quilt Road Show which became a mecca for serious quilting enthusiasts and historians. Our family of residents loved it! Over 300 quilts were on display and a guest appraiser, Julie Silber was on hand to answer questions and to help reveal the creator's life stories sewn into the quilts.
We offer the choice of studio, one bedroom and two bedroom apartments. See our floor plans.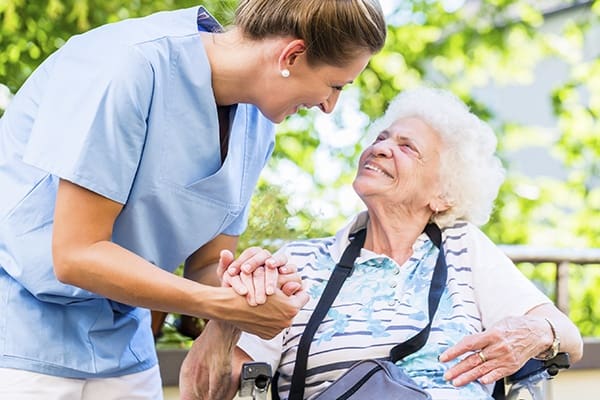 List of Services:
Respite (short term) stays are available.
Personalized care.
3 Nutritious meals and 2 healthy snacks each day.
24/7 specially trained staff.
Pharmacy services
Family Counseling
Individualized care planning and regular health assessments.
Registered nurses, licensed nurses and certified nursing assistants are available.
Physical, occupational and speech therapies.
Weekly housekeeping and linen service.
Scheduled transportation.
Small pets are welcome!
Activity and enrichment programs.
Participate and enjoy our Organic Heirloom Garden.
Emergency call systems in each apartment.
Modern fire detection systems.
Wifi Hotspot in the Fireside Room.
Levels of care are available for additional fees and include:
Medication management
Cueing
Monitoring of special diet restrictions
Assistance with bathing, dressing and grooming
Transportation to medical appointments (non-escort)
Assistance with meals
Encouragement and support to participate in life enrichment programs and activities
Escorts to meals and life enrichment programs and activities
Incontinence management
Nutritional program prescribed by physician
Transfer assistance
Wellness checks
Scheduling of medical appointments
The Meridian Pharmacy of Choice
Services and Amenities
Assisted living residents at Healdsburg, A Pacifica Senior Living Community enjoy a variety of services and amenities in one affordable monthly rate. There are no hidden fees!
Respite (short term) stays are available
Personalized care
3 Nutritious meals and 2 healthy snacks each day
24/7 specially trained staff
Pharmacy services
Family Counseling
Individualized care planning and regular health assessments
Registered nurses, licensed nurses and certified nursing assistants are available
Physical, occupational and speech therapies
Weekly housekeeping and linen service
Scheduled transportation
Small pets are welcome
Activity and enrichment programs
Participate and enjoy our Organic Heirloom Garden
Emergency call systems in each apartment
Modern fire detection systems
WiFi Hotspot in the Fireside Room
Additional Assisted Living Services
Shower assistance
One-on-one companion assistance (minimum two hours)
Alternate pharmacy
In-suite dining