About Us

What Drives Our Communities
At Pacifica Senior Living, our mission is to do what we love and what we truly believe in: providing compassionate, personalized care services with dignity and respect. As we approach 90 communities and find ourselves at No. 20 on Argentum's list of 150 Largest Providers, we are humbled to have the opportunity to serve the many thousands of residents who have chosen to make our communities their home. We warmly welcome each resident to our Pacifica family, and we view it as a tremendous honor that we can meet their needs – ranging from Independent Living and Assisted Living to Memory Care.
As we continue to press forward with our battle against COVID-19, we remain focused on elevating the quality of the lives of each of our residents while striving to protect them from this virus, to which they are particularly vulnerable. We will continue to press on, remaining resolute in our efforts to expand our ability to meet the needs of even more seniors, while remaining true to our mission and grateful for the many lives we have the privilege of serving.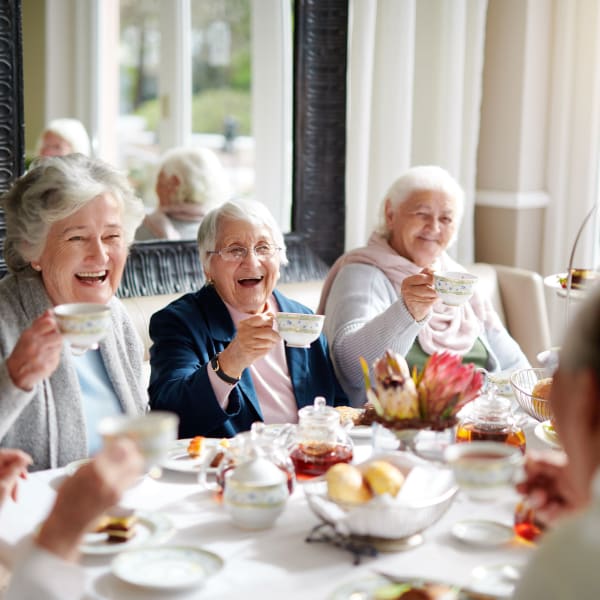 Our Escondido Neighborhood

Get to Know North County Inland
Pacifica Senior Living Escondido offers a whole world of amenities, activities, and everyday essentials under one roof. There's plenty to enjoy onsite, but that doesn't keep us from getting out and enjoying all that the neighborhood has to offer. Not only are we a mere 30 minutes to the beach, we are also located near downtown Escondido, where we like to visit shops, try new restaurants, and enjoy local celebrations.
Our campus is adjacent to Washing Park and across from businesses like ALDI, Walmart, and Vallarta Supermarkets. We also love to grab lunch at the nearby Olive Garden, Cheesecake Factory, and Vintana Wine + Dine. Your care is a top priority, so you will be happy to know that we are just minutes from Palomar Medical Center, as well as a number of big-name and local pharmacies.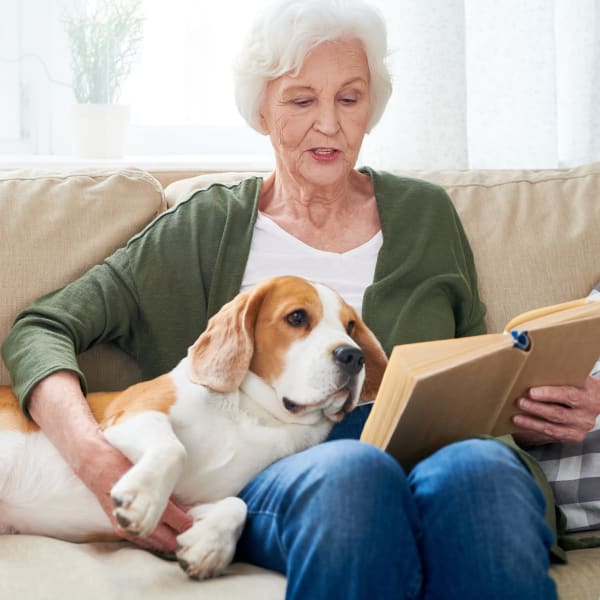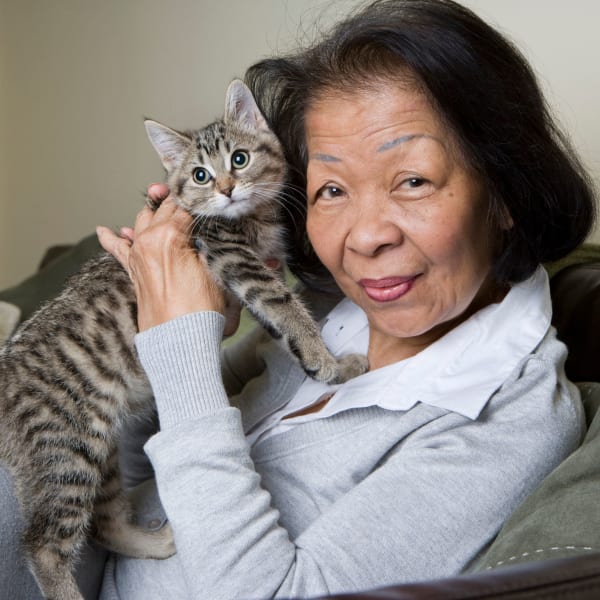 Furry Friends Welcome

Bring Your Pets!
Pacifica Senior Living Escondido offers pet-friendly senior living in Escondido, California. Not only do we offer an onsite dog park, we also make plenty of field trips to great local parks, including Lake Hodges and Lake Dixon.
To learn more about our pet policy and guidelines, please contact our friendly team today.
Engaging Activities

Something for Every Taste
You are always invited but never required to join the activities and special events offered in our community. We want you to enjoy your time, so we encourage you to explore the offerings on your own terms. Choose from options such as:
Daily Group Exercise Activities
Movie Screenings & Art Classes
Word Games, Puzzles, Bingo & Wii Games
Visiting Artists, Pet Therapy Dogs, Religious Services
Regular Group Outings for Shopping, Eating, & Fun
Gardening
Whether under our roof or out on the town, there's always something interesting happening in our community. Call us today to learn more.