About Us

What Drives Our Communities
At Pacifica Senior Living, our mission is to do what we love and what we truly believe in: providing compassionate, personalized care services with dignity and respect. As we approach 90 communities and find ourselves at No. 13 on Argentum's list of 150 Largest Providers, we are humbled to have the opportunity to serve the many thousands of residents who have chosen to make our communities their home. We warmly welcome each resident to our Pacifica family, and we view it as a tremendous honor that we can meet their needs – ranging from Independent Living and Assisted Living to Respite Care.
As we continue to press forward with our battle against COVID-19, we remain focused on elevating the quality of the lives of each of our residents while striving to protect them from this virus, to which they are particularly vulnerable. We will continue to press on, remaining resolute in our efforts to expand our ability to meet the needs of even more seniors, while remaining true to our mission and grateful for the many lives we have the privilege of serving.
Our Encinitas Neighborhood

An Ideal Location
Located just outside of San Diego, there's no shortage of fun and excitement near our community. Our residents may enjoy dining at the local restaurants and eateries, like Union Kitchen & Tap, Bushfire Kitchen, The Bier Garden, Ki's Restaurant, and Captain Reno's Restaurant. The San Diego area is home to dozens of shopping centers and malls, including local favorites like Encinitas Ranch Town Center, La Costa Town Square, Camino Village Plaza, and Rancho Santa Fe Plaza. When residents are looking for a one-of-a-kind experience, they may enjoy spending a day at Cardiff State Beach or exploring the San Diego Botanic Garden (located just a few miles away). 
The area is home to hospitals and medical centers, creating convenient access to healthcare services. Nearby options for healthcare include Scripps Memorial Hospital Encinitas, Palomar Medical Center, Sharp Healthcare. If residents need rides to nearby appointments, they are welcome to make arrangements with our scheduled transportation service.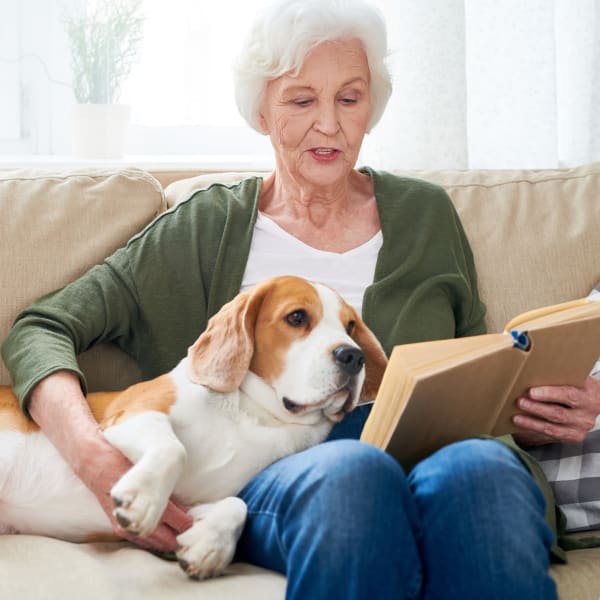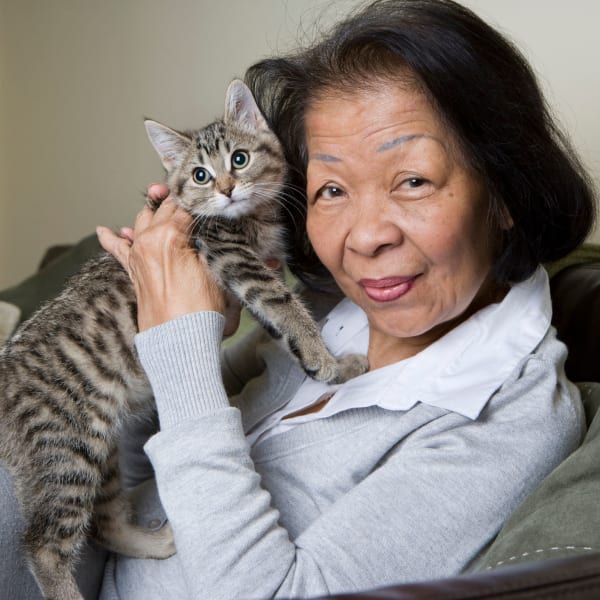 Furry Friends Welcome

Bring Your Pets!
Pacifica Senior Living Encinitas offers pet-friendly retirement living in Encinitas, California. Our residents are welcome to live with their four-legged friends while they call our community home.  
Call today for more information on our pet guidelines and policies.
Everyday Activities

Choose Your Own Adventure
At Pacifica Senior Living Encinitas, we invite residents to make the most out of each day with inspiring life enrichment opportunities at their fingertips. Popular events and activities on our life enrichment calendar include:
Group Exercise Classes
Outings to Nearby Points of Interest
Opportunities for Creative Expression
Musical Opportunities
Board Games
Movie Screenings
Visit our community today and learn more about what makes life at Pacifica Senior Living Encinitas vibrant. To schedule a complementary personalized tour, please contact us.