About Us

What Drives Our Communities
At Pacifica Senior Living, our mission is to do what we love and what we truly believe in: providing compassionate, personalized care services with dignity and respect. As we approach 90 communities and find ourselves at No. 20 on Argentum's list of 150 Largest Providers, we are humbled to have the opportunity to serve the many thousands of residents who have chosen to make our communities their home. We warmly welcome each resident to our Pacifica family, and we view it as a tremendous honor that we can meet their needs – ranging from Memory Care to Respite Care.
As we continue to press forward with our battle against COVID-19, we remain focused on elevating the quality of the lives of each of our residents while striving to protect them from this virus, to which they are particularly vulnerable. We will continue to press on, remaining resolute in our efforts to expand our ability to meet the needs of even more seniors, while remaining true to our mission and grateful for the many lives we have the privilege of serving.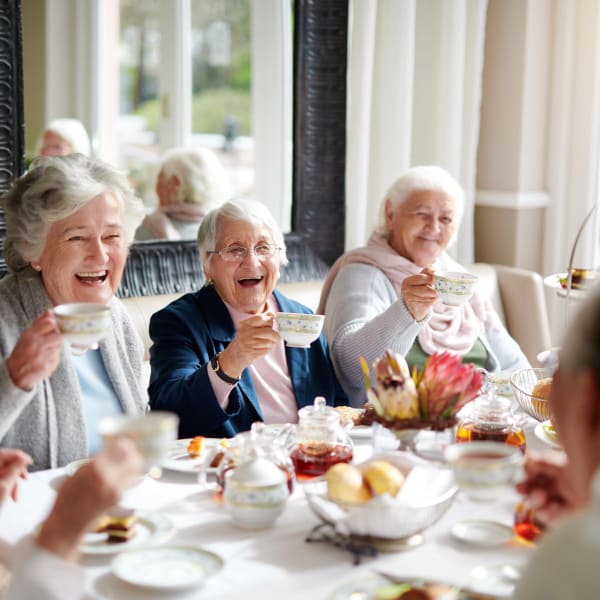 Our Daly City Neighborhood

Beauty & Convenience
Nestled against the vast San Bruno Mountain State & County Park, Pacifica Senior Living Mission Villa is an ideal location for residents who love fresh air and natural beauty. Residents can enjoy views of the mountains while they soak up the warm California sunshine. Scenic drives are scheduled regularly so our residents have the opportunity to get out and about in this beautiful landscape. Outings for other activities in the Daly City community are also scheduled for stimulation and fun.
Pacifica Senior Living Mission Villa is convenient to several excellent hospitals and medical facilities including Seton Medical Center and Kaiser Permanente Medical Center. We make sure your loved one gets the medical treatment they need with our healthcare plans and transportation for off-site medical visits.
Mission Villa Activities

Never a Dull Moment
Keeping residents engaged and active is key to our mission here at Pacifica Senior Living Mission Villa. Residents are encouraged to join in those activities that bring them joy. Here are some of our favorites:
Scenic Drives
Live Entertainment
Devotional Services Onsite
Games 
Fitness Classes
Art Classes
Learn more about all the activities we offer at Pacifica Senior Living Mission Villa with a personalized tour.