Legacies™ Memory Care in Costa Mesa
You don't have to deal with Alzheimer's alone.
Pacifica Senior Living Newport Mesa provides a warm, inviting and familiar environment for residents with Alzheimer's disease and other forms of dementia. Our community focuses on programs that help individuals with memory loss to cope—even thrive—while managing the issues of dementia.
Here you will find warmth, acceptance, and, above all, patience. You will feel confident that our staff is giving your loved one the constant care and attention that one caregiver alone cannot be expected to provide. Our experience in memory care can make a real difference for those coping with the challenges of memory loss.
Our residential care community offers an atmosphere of home and comfort, reducing the feelings of loneliness and confusion. We understand how important this is to our residents and their loved ones. While providing the best in customized care for our residents, we also provide support and education for families, helping the entire family enhance their understanding and happiness.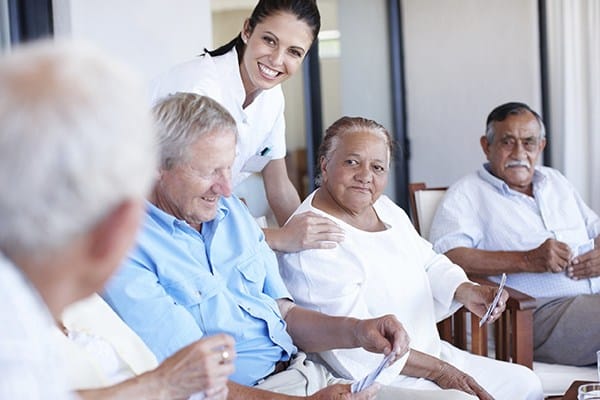 Our Memory Care Community Offers:
24 hour Dementia trained care team
Three Meals and snacks served Family Style in Dining Room
Daily Housekeeping Services
Secured Courtyard Garden with walkways
Scheduled Transportation
Beauty and Barber Shop, Including some Manicuring Services
Life Enrichment Programs
Namaste Care
Complimentary Cable and Utilities
Pet friendly & more!
What sets us apart...
Intimate cottage setting which provides an atmosphere of home and comfort to reduce the feeling of loneliness and isolation
Signature Legacies Memory Care Program
Management of Behavioral needs
Friendly and compassionate care team with years of combined experience in Dementia care
Secured freedom, with park-like settings and walking paths
Namaste Care - Uses therapeutic sensory stimulation that helps soothe and evoke feelings of comfort
Click here to download information about our unique Namaste Program.
Namaste Care
We have partnered with Season's Hospice and Palliative Care and Joyce Simard by offering Namaste Care™ to our residents at Pacifica Newport Mesa.  Joyce founded Namaste Care™ in the spring of 2003 at the Vermont Veterans Home in Bennington, Vermont.  She is happy to say that Namaste Care™ is now in many nursing homes and assisted living communities throughout the United States and also in eight countries!  
Namaste Care™ began to develop when she realized that residents with advanced dementia who could no longer participate in "traditional" activities needed an activity program that met their needs.  Seasons Hospice and Palliative Care began offering Namaste Care™ to all patients regardless of diagnosis. we see the benefits for so many people who thrive with our approach to care.