At Pacifica Senior Living South Coast

Age In Place
Pacifica Senior Living South Coast is a full-service community, offering a range of services and amenities that are designed to meet the needs of residents who wish to age in place. Our goal is to create an environment where residents can live life on their own terms with dignity and independence. We offer a variety of living options, including Assisted Living and Memory Care, so you can choose the right experience for you or your loved one.
Our Programs

Care Tailored to You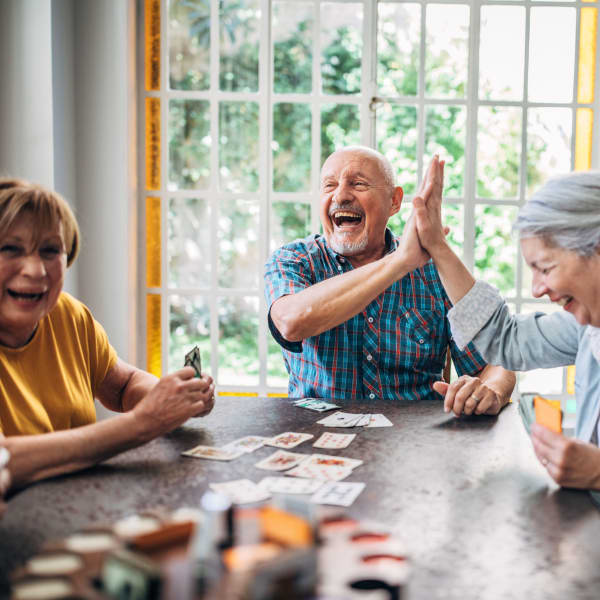 Assisted Living
Our Assisted Living apartments are designed with comfort and convenience in mind. Residents enjoy private one-bedroom apartments with large windows and kitchens equipped with basic appliances. We provide meals daily and offer 24-hour staffing to ensure safety and security at all times. Our staff members are licensed professionals who help residents maintain their independence while providing assistance when needed.
Memory Care
When it comes time for more care-focused services, our Memory Care program is prepared to meet your needs. Our residents enjoy personalized attention from our highly trained staff members who provide assistance with daily activities such as bathing and dressing as needed. Our goal is to help our residents with memory loss maintain an active lifestyle while also providing them with the safety net they need when they need it most.
Respite Care
Pacifica Senior Living South Coast is a wonderful place for caregivers to arrange a break from the hustle and bustle of everyday life. Respite stays are a great way to give your family peace of mind while giving your caregiver some time off from the daily grind.