About Us

What Drives Our Communities
At Pacifica Senior Living, our mission is to do what we love and what we truly believe in: providing compassionate, personalized care services with dignity and respect. As we approach 90 communities and find ourselves at No. 20 on Argentum's list of 150 Largest Providers, we are humbled to have the opportunity to serve the many thousands of residents who have chosen to make our communities their home. We warmly welcome each resident to our Pacifica family, and we view it as a tremendous honor that we can meet their needs – ranging from Independent Living and Assisted Living to Memory Care.
As we continue to press forward with our battle against COVID-19, we remain focused on elevating the quality of the lives of each of our residents while striving to protect them from this virus, to which they are particularly vulnerable. We will continue to press on, remaining resolute in our efforts to expand our ability to meet the needs of even more seniors, while remaining true to our mission and grateful for the many lives we have the privilege of serving.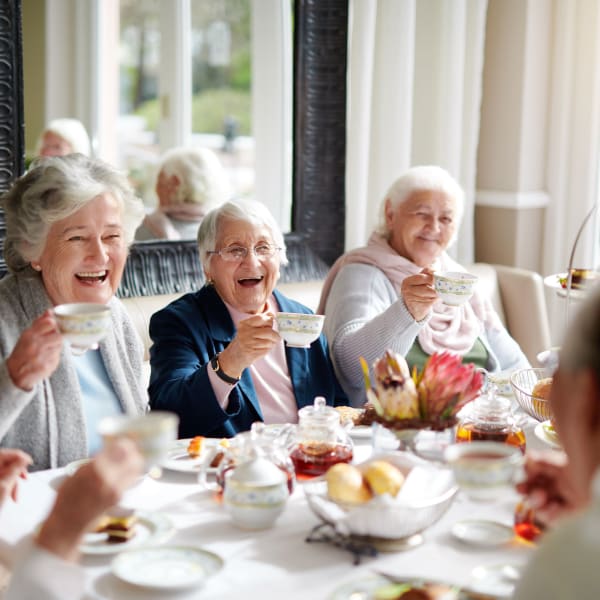 Our Chino Neighborhood

Explore the Area
There's always something interesting and engaging to enjoy right here in our community, but we still like to get out and explore the neighborhood for dining out, shopping, and more. Some of our favorite chain restaurants and local eaters are close by, including Sizzler, Denny's, The Avocado House, Tony's Spunky Steer, and New York Pizzeria. For all things retail, Chino Town Square has everything from department stores and outlets to beauty salons and more. For essentials, we usually stop at the neighborhood Albertsons, 99 Cents Only, Dollar Tree, CVS, and Smart & Final.
When it comes to recreation and fun, Liberty Park, Homer Briggs Park, Chino Senior Center, and Cinemark Movies 8 provide plenty of options for great field trips. We even keep you close to the medical centers and providers you know and trust, like Chino Valley Medical Center, Kaiser Permanente Ontario Medical Center, Trellis Chino, and Ontario Healthcare Center.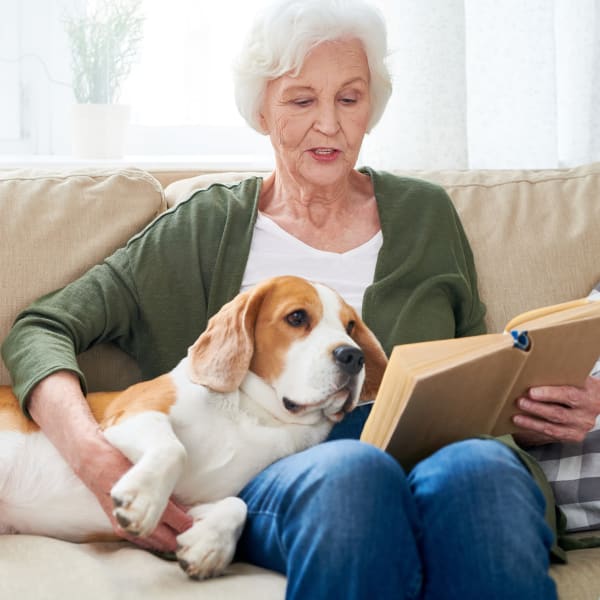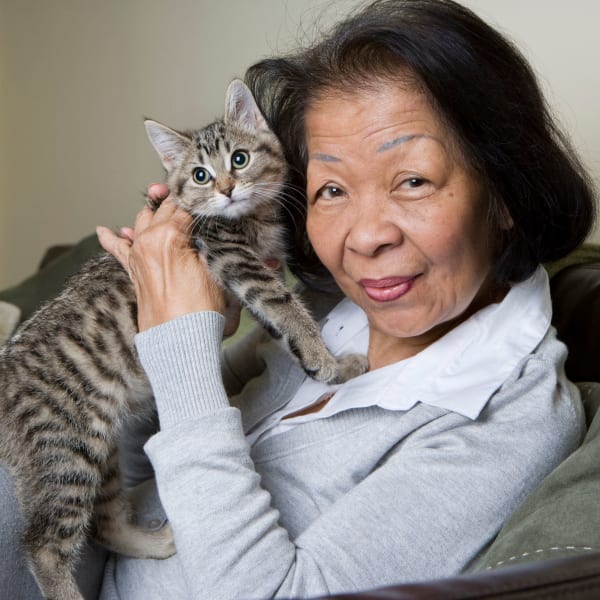 Furry Friends Welcome

Happy Pets, Happy Home
Pacifica Senior Living Hillsborough offers pet-friendly Assisted Living apartments in Chino, California.
To learn more about our pet policy and guidelines, please contact our friendly team today.
Everyday Happenings

at Your Leisure
If more opportunities to socialize, learn, and just have a good time sound like something you or your loved one would benefit from, a move to Pacifica Senior Living Hillsborough might be the best solution for you. Each day brings a unique offering of activities and events to enjoy at your leisure, such as:
Daily Exercise, Walking Club, Card Games & Board Games
Weekly Technology Classes & Ice Cream Socials
Monthly Wine Socials, Special Events & Birthday Celebrations
Regularly Schedules Bingo, Billiards, Scrabble & Bunco
Bi-Weekly Women's Poker Game
Nightly Movie Screenings In The Cozy Theater
Want to join in our activities and see if our community is the best fit for you? Call today to plan your visit, and we'll be happy to host you.