About Us

What Drives Our Communities
At Pacifica Senior Living, our mission is to do what we love and what we truly believe in: providing compassionate, personalized care services with dignity and respect. As we approach 90 communities and find ourselves at No. 20 on Argentum's list of 150 Largest Providers, we are humbled to have the opportunity to serve the many thousands of residents who have chosen to make our communities their home. We warmly welcome each resident to our Pacifica family, and we view it as a tremendous honor that we can meet their needs – ranging from Independent Living and Assisted Living to Memory Care.
As we continue to press forward with our battle against COVID-19, we remain focused on elevating the quality of the lives of each of our residents while striving to protect them from this virus, to which they are particularly vulnerable. We will continue to press on, remaining resolute in our efforts to expand our ability to meet the needs of even more seniors, while remaining true to our mission and grateful for the many lives we have the privilege of serving.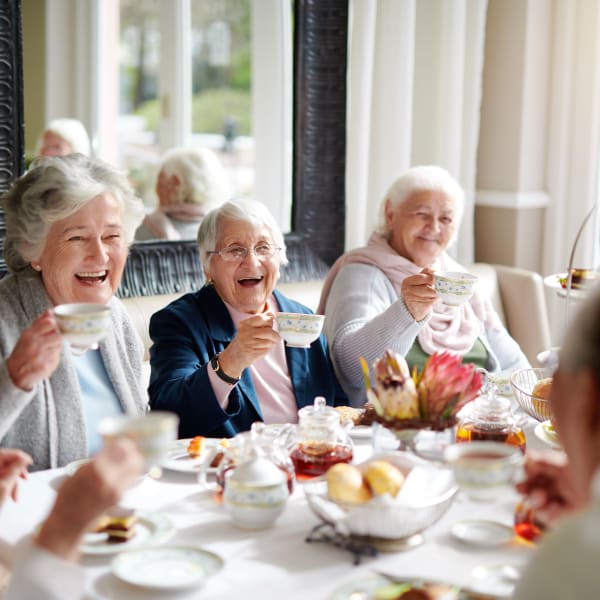 Our Pacifica Senior Living Chino Hills Neighborhood

Experience California Living
Our premier Chino Hills community is situated near Butterfield Park, Prado Regional Park, and Chino Hills State Park. Enjoy local restaurants like BJ's Restaurant & Brewhouse, Roscoe's Chino Hills, Lucille's Smokehouse Bar-B-Que, and The Pub at Chino Hills, or go shopping at Chino Spectrum Towne Center, The Shoppes at Chino Hills, Whole Foods Market, Albertsons, Sprouts, or Smart & Final.
We understand how important it is to have easy access to medical care. We are located near various hospitals and health care centers, including Chino Valley Medical Center, Pomona Valley Hospital, Kaiser Permanente Ontario Medical Center, and Casa Colina Hospital.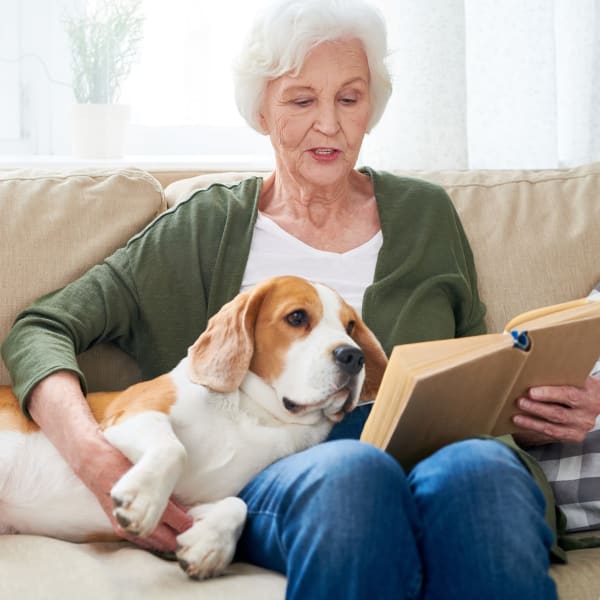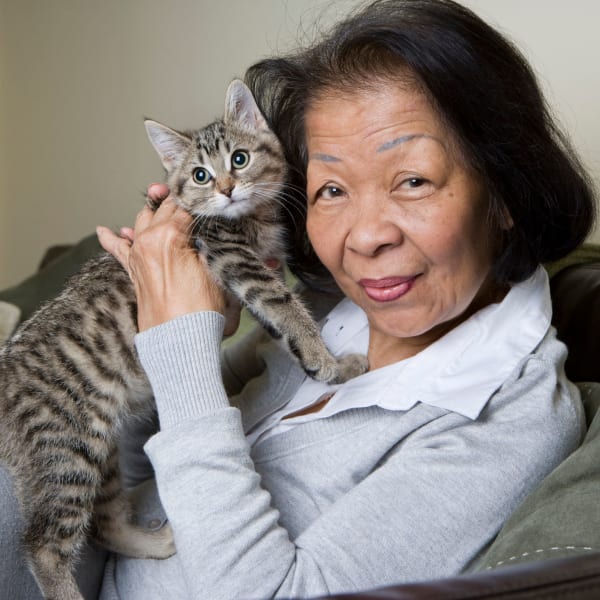 Furry Friends Welcome

Enjoy Life with Your Pet
Be greeted by your best friend every day at our pet-friendly community. Cats and dogs are welcome at Pacifica Senior Living Chino Hills.
Learn more about our pet policy by chatting with our staff or by visiting our community.
Get the Help You Need

& Have Fun, Too
We go above and beyond to provide our residents with endless opportunities for fun and engagement, including events and activities like:
Daily Morning Exercise
Off-Campus Shopping & Field Trips
Entertainment, Billiards
Barbecues
Board Games
Art Projects
Sing-a-Longs
Birthday Celebrations
Visit our community and learn more about the ways we enhance our residents' daily lives through hands-on activities and exciting social events.