About Us

What Drives Our Communities
At Pacifica Senior Living, our mission is to do what we love and what we truly believe in: providing compassionate, personalized care services with dignity and respect. As we approach 90 communities and find ourselves at No. 20 on Argentum's list of 150 Largest Providers, we are humbled to have the opportunity to serve the many thousands of residents who have chosen to make our communities their home. We warmly welcome each resident to our Pacifica family, and we view it as a tremendous honor that we can meet their needs – ranging from Memory Care to Respite Care.
As we continue to press forward with our battle against COVID-19, we remain focused on elevating the quality of the lives of each of our residents while striving to protect them from this virus, to which they are particularly vulnerable. We will continue to press on, remaining resolute in our efforts to expand our ability to meet the needs of even more seniors, while remaining true to our mission and grateful for the many lives we have the privilege of serving.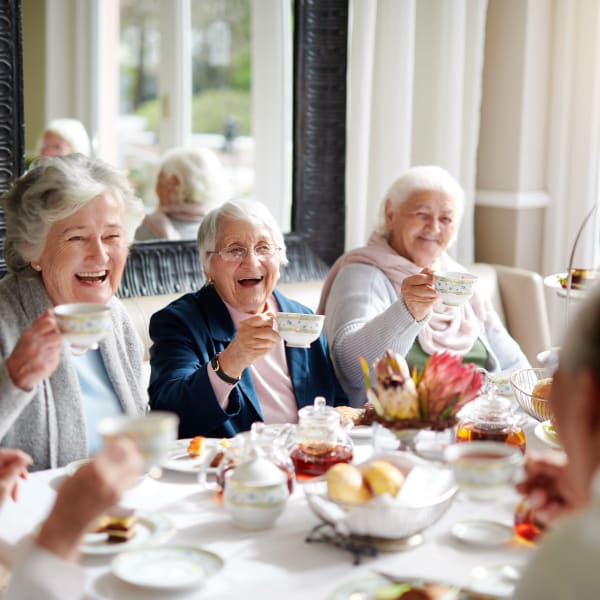 Our Tucson Neighborhood

Centrally Located
Your loved one will enjoy year-round warm weather, breathtaking desert vistas, and convenient city amenities when you choose our Memory Care community in Tucson, Arizona. We offer group outings to nearby restaurants on occasion so that our residents have opportunities to eat out with friends. Popular nearby eateries include Serial Grillers, Alice's Restaurant, or First Watch.
We are only minutes away from some of the best medical care in Arizona, including the Tucson Medical Center, Carondelet St. Joseph's Hospital, Cornerstone Specialty Hospitals Southeast Arizona, and Tucson ER & Hospital. We also offer transportation services, enabling residents to access healthcare providers throughout our neighborhood.
Pet Therapy

Fostering Relationships
Pacifica Senior Living Tucson understands that sometimes we just need a good snuggle. Pet therapy offers a relaxing time for residents who benefit from the unconditional love of a dog or cat.
To learn more about our pet therapy services, please chat with our team for information.
Extracurricular Activities

For a Well-Rounded Lifestyle
Our residents enjoy a variety of activities throughout the week at Pacifica Senior Living Tucson. We offer special events for residents such as karaoke nights, holiday celebrations, and more. We also have an onsite movie theater room so your loved ones can enjoy their favorite movies right here at home.
Puzzles
Board Games
Group Outings
Devotional Services
Arts & Crafts
Low-Impact Exercise
See what we're up to! Visit us for a tour – we'll be happy to answer your questions and show you what makes Pacifica Senior Living Tucson a great place to call home.