At Scottsdale Village Square

A Home Designed For You
At Scottsdale Village Square, we create an inviting and engaging environment that celebrates life and the joy of being. Our community is a nexus for enjoyment and enrichment—a place where you can feel alive in mind and spirit in every season, activity, and age. We give people the opportunity to live life to its fullest with engaging daily programs, stimulating social events, engaging arts and cultural activities, and more. Located in the heart of Scottsdale, AZ, our community is a vibrant mix of Independent Living, Assisted Living, and Memory Care services. Whether our residents are looking for an exciting place to call home or for an extra level of support with daily tasks like grooming and medication reminders, we have something for everyone.
Our Programs

The Right Fit for You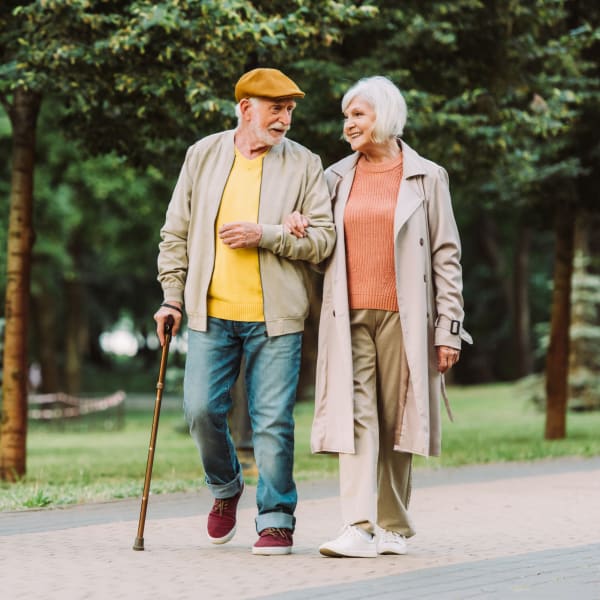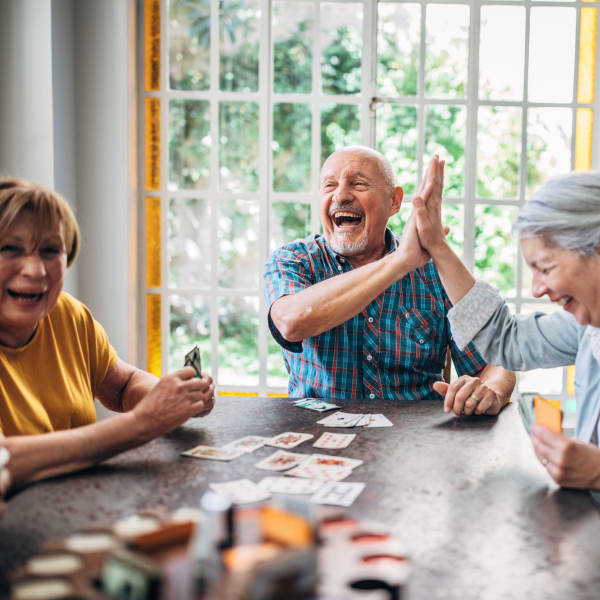 Independent Living
We offer Independent Living in a luxurious setting with a variety of amenities and activities for our residents. With an onsite restaurant and cafe, fitness center, pool, salon, beautiful courtyards, and more, Scottsdale Village Square is the perfect place for those who want to live in comfort and style.
Assisted Living
We are an Assisted Living community that offers top-of-the-line comfort, stimulation, and relaxation to our residents. We have a large property that includes walking paths, grassy courtyards, and shaded picnic areas. Here you'll find relaxing common areas with couches, televisions, and fireplaces. Our gourmet dining restaurant serves only the finest meals prepared fresh daily by a professional chef.
Memory Care
Our Memory Care program offers specialized services for people living with Alzheimer's and other forms of dementia, including support for you as you help navigate your loved one on their journey. Through an active lifestyle that offers a series of activities designed to keep the mind and body engaged, our residents maintain their independence while managing their memory loss. From mild cognitive impairment to advanced dementia, our friendly and knowledgeable care staff are here to ensure that your loved one still enjoys a full, active lifestyle.
Respite Care
Life is busy. If you're serving as someone's family caregiver, you know that life can be overwhelming at times. You've got your hands full, literally and figuratively, with your loved one's care—and it's important to find the right fit for care when you need to step away temporarily. Scottsdale Village Square is here to help. We offer Respite Care services so that your family can take a break from the daily challenges of caring for a loved one. 
Have questions? We have answers. Reach out to our team of skilled care professionals today to schedule a tour.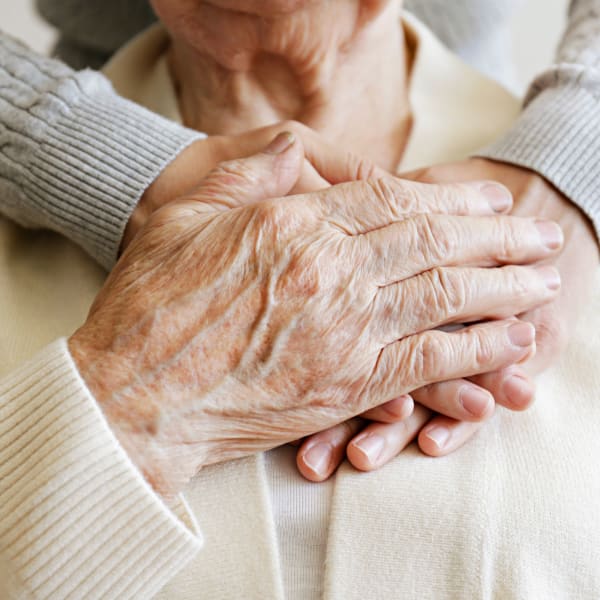 Skilled Nursing
Scottsdale Village Square is a full-service nursing community located in Scottsdale, AZ. We offer Skilled Nursing Care and rehabilitation services to our patients in order to help them recover from illness or injury, getting them to return to their homes as soon as possible. Long-term services are also available.