Scottsdale Village Square

Senior Living
With the golden sun melting into the azure horizon, a warm breeze gently rustling your hair, and the scent of fresh flowers around you—the perfect evening is made complete. The tranquility of this scene is what awaits you at Scottsdale Village Square, a Pacifica Senior Living Community. Our carefree senior living community offers you a cozy home packed with added luxuries and services to help you live your best life. Enjoy a world-class dining experience, fitness classes, and game rooms scattered throughout our grounds. You'll never be without something to see or do at our Scottsdale community.
We are conveniently located in the heart of beautiful Old Town Scottsdale, situated just minutes away from stunning local parks like the Desert Botanical Garden, so enjoy a stroll through the desert flora and fauna or along our neighborhood trails. There are plenty of ways to get around town by foot or by car; we're only minutes away from major roads like Scottsdale Road and Shea Boulevard to give you easy access to all that the city has to offer.
At Scottsdale Village Square, we're all about making dreams come true. That's why we've got everything our residents could ever want—a chef-inspired dining program that allows residents to choose from multiple entrees each day, a world-class fitness center with classes like yoga, and an activities department with so much going on that we wouldn't know where to start. And did we mention that there's a swimming pool and spa right here in the community? We've even got a barber shop in case residents want to get cleaned up before going on one of our social outings. You or your loved one can live like royalty at our senior living community in AZ.
We invite your family to learn more about our comprehensive array of long-term care services by visiting us for a tour. During your tour, we welcome you to stay for a meal and sample lunch or dinner, and our staff will be happy to answer questions about our care levels, services, and amenities.
Welcome to Scottsdale
Scottsdale Village Square is located close to everything our residents need and want, but far enough away that you or your loved one can relax and enjoy life in the desert. We're nestled near beautiful golf courses as well as several other opportunities for recreation, so residents can keep active or just relax and take it easy. And with a short drive from some of the most sought-after shopping destinations in the country, you have ample opportunity for indulging any craving you might have. Popular local destinations include:
Oregano's, Randy's Restaurant & Ice Cream, Karsen's Grill
Scottsdale Fashion Square, Camelback Miller Plaza, Old Town Scottsdale Shoppes
HonorHealth, Salt River Health Center, Valleywise Health Medical Center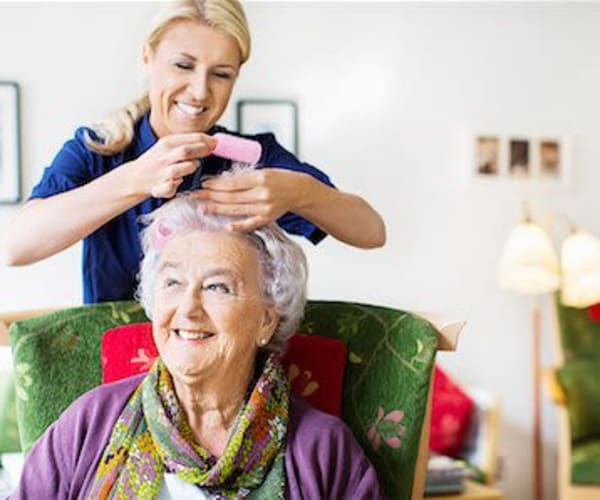 /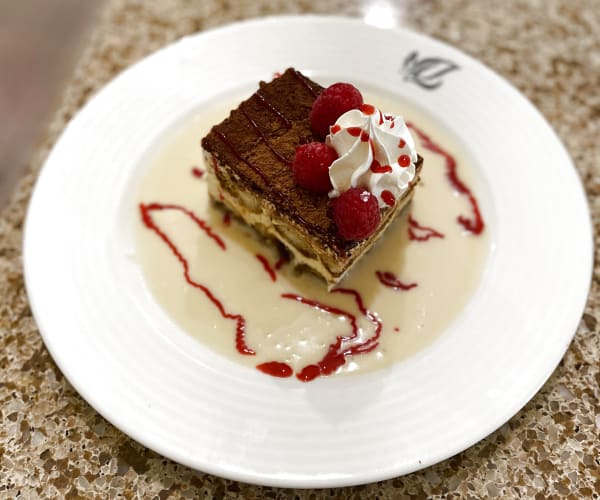 /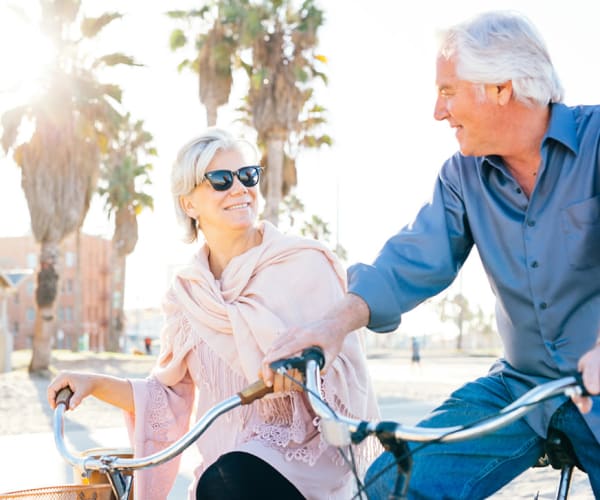 /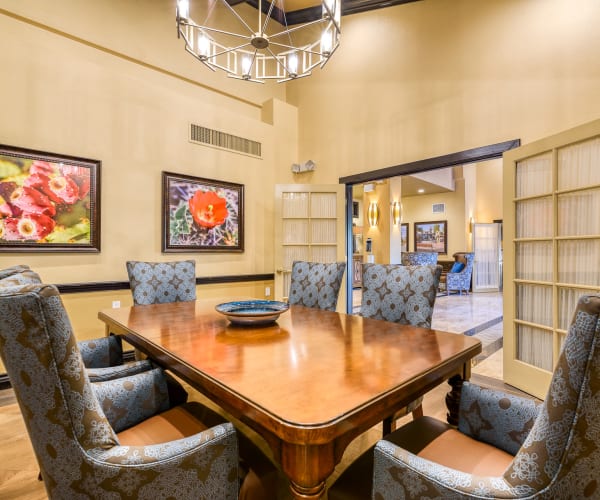 /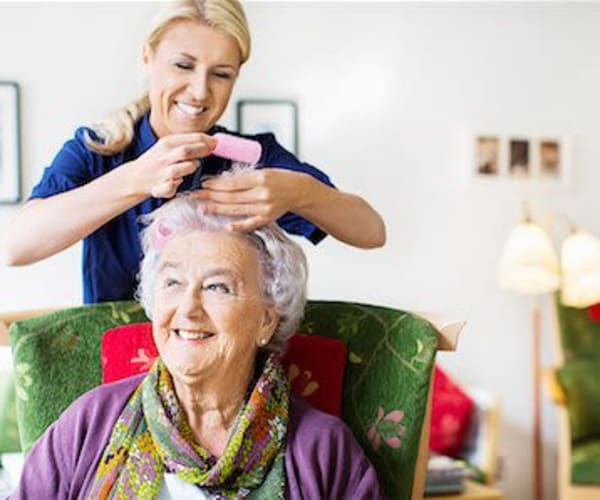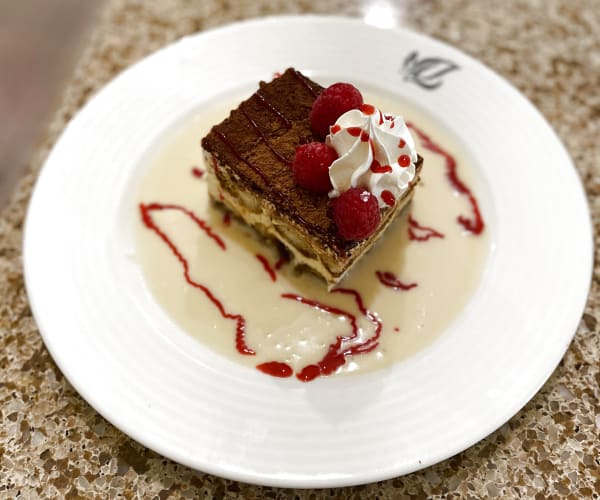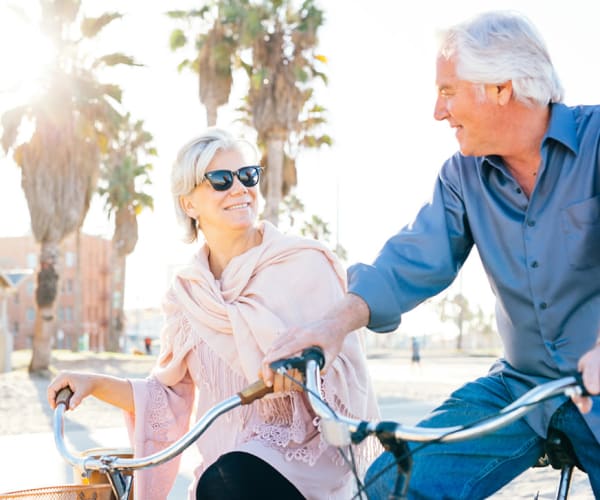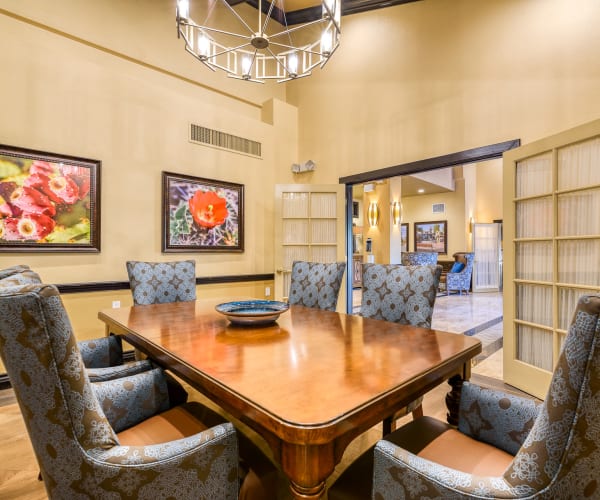 Our Commitment
We are honored to welcome you or your loved one to our community, where the finest senior living has been brought together in one convenient place. This beautiful community is designed to provide residents with a stimulating and nurturing environment that allows them to be active, engaged, and connected with others. All of our services are based on person-centered care. Whatever your needs may be—whether it's help with daily tasks or medication reminders—our experienced staff is here for you 24 hours a day.