Memory Care
Built with a memory care program in mind; our community is nestled in a quaint neighborhood and fully-equipped to assist those who are struggling or managing different stages of memory loss, Alzheimer's or various types of dementia. Having over 20 years of experience and tenured staff, our Legacy™ Memory Care programs are here to provide your loved ones with a dignified lifestyle.
You Don't Have to Deal with Alzheimer's Disease Alone
Thanks to our expertise and with the help of our dedicated resident services director, our residents benefit from a tailored plan that allows them to enjoy the best quality of life, while also giving their families the peace of mind they deserve. The large selection of life-enriching social activities and customized memory therapy offer all the support your loved ones need. And our dedicated staff takes care of everything from daily activities such as dressing, eating, or grooming to organizing dinners with friends and family.

At Pacifica Senior Living Portland, we understand the bigger picture and are familiar with both the struggles of our residents and those of their family and friends. This is why we are always sharing our knowledge with family members and caregivers and work together with them to create a fully customized care plan for each one of our residents.

Learn more about our personalized care options and schedule a tour today.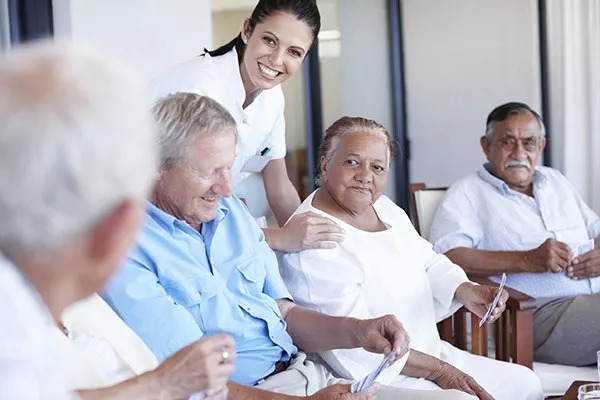 Our community provides:
A caring, home-like environment
Dementia-specific activities program
Licensed Nurses on site to monitor medical conditions, 16 hours a day, seven days a week
Furnished private or companion accommodations, each with its own bathroom
Support for difficult behaviors
Full service beauty and barbershop
Three meals served daily, plus snacks
Lifetime fixed pricing –OR– Customized pricing
All-male and all-female cottages available