Memory Care
Alzheimer's and Dementia Care
At Pacifica Senior Living McMinnville, we understand the struggles that come when facing memory loss issues, such as dementia or Alzheimer's. We strive to provide comfort, care, education, and support for not only our residents but also their families as they travel this journey. Through our Legacies™ Memory Care program, seniors living in our community benefit from individually designed care plans as well as a rich assortment of activities that engage the cognitive functions. This specialized program improves the quality of life of our residents while strengthening their relationships with their loved ones.
Person-Centered Care
Before moving in, our Memory Care Director conducts a careful health assessment, which helps determine the level of care of our residents. Once the care plan is designed, our dedicated team of caregivers delivers all our services with compassion and full-time attention. These services may include medication management, assistance with daily tasks, dietary monitoring, escorting to meals and planned activities, or incontinence care.
Phone today to meet us. Learn more about our specialized memory care community in McMinnville, OR by scheduling a tour.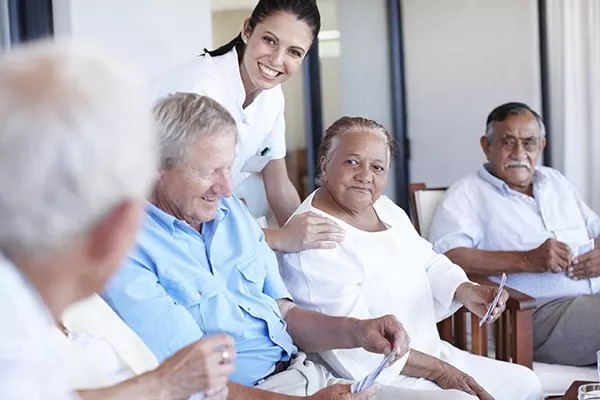 Memory Care Services
Our memory care program is designed to help stimulate recognition, recall and wellness. Our experienced team provides compassionate, personalized care and support with an emphasis on building confidence and self-esteem.
Cueing
Medication management
Assistance with activities of daily living (bathing, dressing, eating, grooming, etc.)
Escort to meal and planned activities
Incontinence care
Stand-by and/or full assistance with bathing and grooming
Transfer assistance
Dietary monitoring
Behavioral interventions
Life enrichment programming