Assisted Living
Experience Exceptional Senior Living!
Pacifica Senior Living Santa Fe is proud to offer Assisted Living in Santa Fe, NM. Our senior living program is an ideal solution for active adults who require different levels of assistance with daily activities but still have a strong desire to keep a full, engaging, and active lifestyle.
Wishing to offer your loved one the optimal balance between independence and support, our dedicated staff provides personalized, 24-hour care. Residents enjoy having access to a wide array of benefits and services together with all the freedom they desire, while also benefiting from compassionate care and support when needed. Through our person-centered care plans, we strive every day to offer both residents in Assisted Living and their families the peace of mind and respect they deserve.
Santa Fe Senior Living at a price you can afford!
Designed to encourage self-sustainability and independence, our Assisted Living staff helps residents with all aspects of daily life, from bathing and grooming to medication management and escorting to meals, as well as offering residents the liberty of choosing what type of programs or activities they want to participate in. More than this, thanks to our dedicated team of professionals, each member of our Pacifica Senior Living family has a customized care plan that is designed based on an initial assessment conducted by our Resident Care Director, who is also an accredited nurse., together with all the involved parties. This way, we make sure we know each resident, their lifestyle preferences, hobbies, and healthcare needs, and can encourage individual abilities, promote independence, and freedom of choice.
Visit our Assisted Living community in Santa Fe and allow us to answer any questions you might have about our senior community. We offer daily personalized tours, call today to schedule.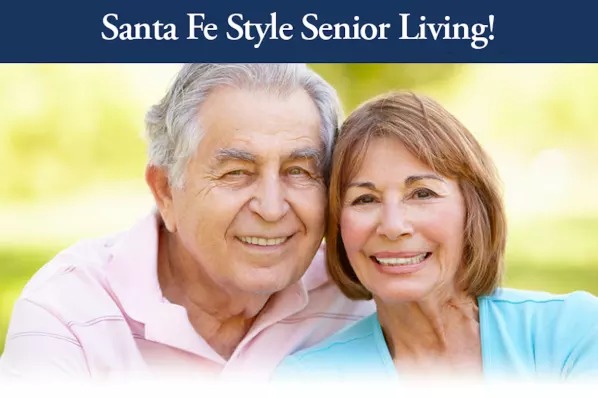 Is it time to make a move? Ask yourself these questions:
Is a move to assisted living the best option for keeping an aging loved one safe as well as mentally and physically healthy?
When is the right time to consider a move?
Making the decision to move a senior into assisted living or memory care facility is difficult, but transitions are usually smoother when they happen before a health crisis, which may limit your options and choices.
Let our compassionate team offer the support and respect your loved one deserves to continue living a full, enriched life. Some of our included assisted living amenities are:
Assistance with activities of daily living, such as bathing, grooming, getting dressed and safety checks
Help with transfers in and out of a bed or chair
Escorting to and from meals and events
Scheduling and follow-up for physician appointments and coordination of occupational and physical therapy & more