Memory Care
Our Legacies Memory Care program at Pacifica Senior Living Coeur d'Alene is a specialized community designated to provide the highest levels of care to those coping with different stages of Alzheimer's or other types of dementia. A secured community with pastoral fenced, ranch-style grounds and a dedicated staff certified in Alzheimer's care, we are here to offer those closest to you a dignified and compassionate retirement experience.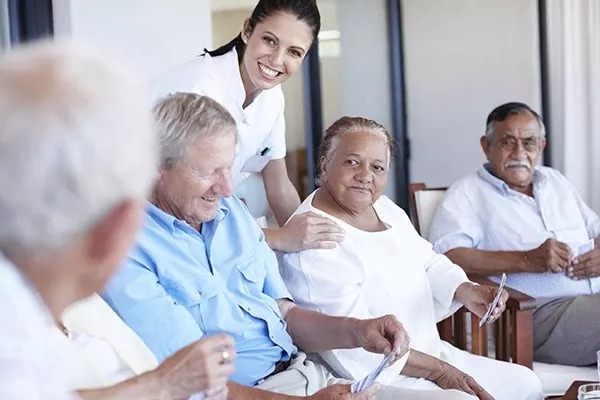 You Don't Have to Deal with Alzheimer's Disease Alone
We offer both Transitional Memory Care for those struggling with mild memory issues as well as all the needed support for those facing moderate to late-stage Alzheimer's or other memory impairments. With a home-like setting and a professional team of caregivers available 24/7 we strive to offer each resident a caring and supportive environment. We recognize that everyone is different and customize each care plan to fit the unique needs of each one of our seniors. Through a series of activities such as crafts, movies, card games, outings or peaceful strolls, our programs are designed to meet the cognitive, social, and physical needs of all residents. Plus, thanks to our comprehensive, person-centered approach we successfully integrate both behavioral management and nursing assistance into our care plans. Our therapies include light therapy, music therapy, reminiscence therapy as well as a series of occupational therapies. We also take care of special dietary needs, medication management, and housekeeping.
Our goal is to give your loved one a fulfilling lifestyle, encourage social interaction, and enhance self-esteem as well as offering you the peace of mind that can only come with knowing those you care about the most are well taken care of.
Find out more about our Legacies Memory Care programs in Coeur d'Alene, Idaho and contact us for a personalized tour at Pacifica Senior Living Coeur d'Alene.