Assisted Living
When it comes to getting the best care for mom or dad, Pacifica Senior Living Sunrise has everything your loved one needs. Our Assisted Living program is individually tailored to ensure the well-being of your loved one. Our goal is to optimize their lifestyle so that they can continue to lead happy, dignified lives while also getting all the support and respect they need with their daily routine.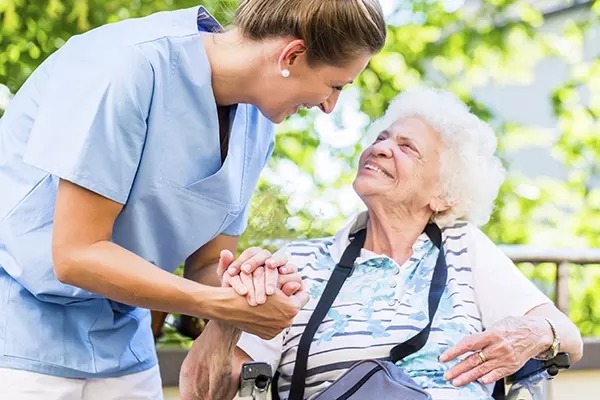 Listening and Understanding to Create Individualized Living Experiences
Our assisted living services take a whole-person approach to wellness and are tailored to meet both the present and future needs of our residents. Thanks to our dedicated team, members of our Pacifica Senior Living family enjoy a full-slate of life enrichment activities. These include a variety of therapies, daily fitness, live music and happy hours four times a week, outings to eateries, plays, or the movies, and many more. Our caring and well-trained staff are available 24-hours a day and ready to aid with daily grooming, bathing, and dressing, escorting to meals, and many more. And speaking of meals, we're proud to offer culinary delights to all residents. Plus, snacks and beverages are available throughout the day in a supportive dining environment.
Learn more about our assisted living community in Sunrise, Florida, and contact us to schedule a tour!