Floor Plans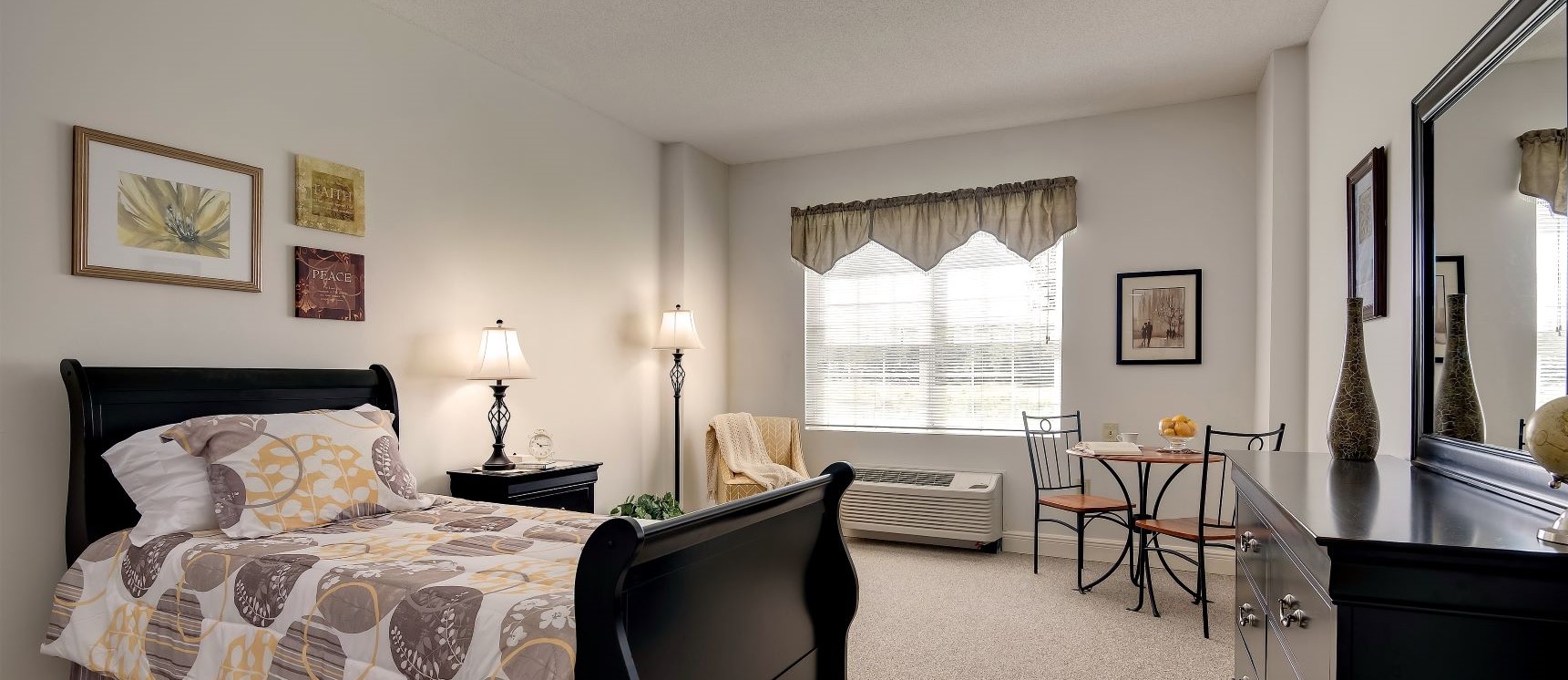 Suite
(Contact for Availability)
Bed
Studio
Bath
1
Rent
Call for pricing
Specials
Deposit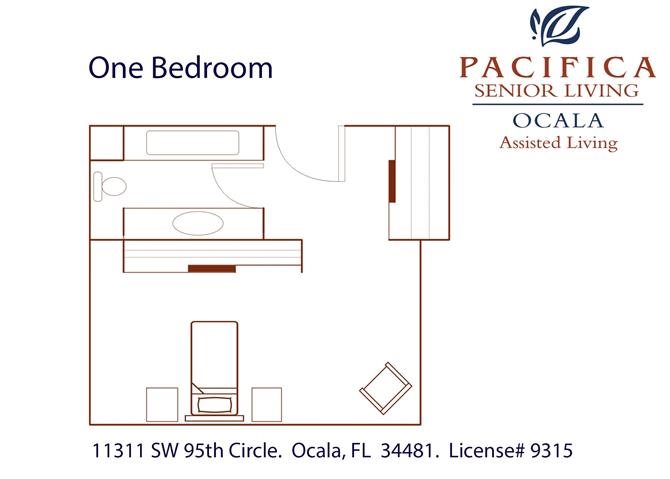 Two Bedroom
(Contact for Availability)
Bed
2
Bath
1
Rent
Call for pricing
Specials
Deposit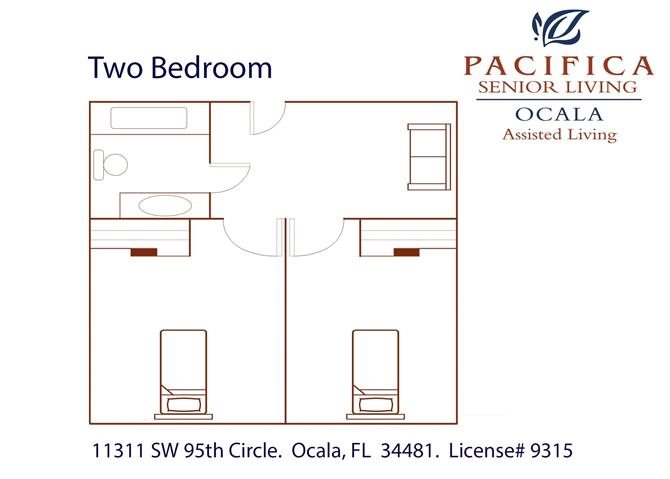 Assisted Living Floor Plans
Located in central Florida, Pacifica Senior Living Ocala combines the famous and desirable subtropical Florida climate with every convenience you need to make these golden years the beautiful new adventure they deserve to be. Here, you will find more than a community of like-minded friends that can become long-lasting relationships, as well as the compassionate care and assistance you might need, you will find a place to call home.
Our senior apartments are welcoming and comfortable, outfitted with the finest of modern amenities you need to feel safe and secure, along with the touches and appointments that will truly make it your home. Whether you're in one of our private studio apartments or in the spacious two-bedroom option, you will find the amenities you are looking for in our floor plans, such as walk-in closets, carpeted floors, and fully-equipped bathrooms with walk-in showers. You will also appreciate the single-level layout of our community, which saves you the hassle of tackling a flight of stairs or waiting for an elevator.
More than the apartment amenities, we are committed to providing you or your loved with a comfortable resident in our Ocala, FL community. Each of our residents receives a security pendant for access to 24-hour care; the same compassionate and professional help with daily duties such as bathing, dressing, and grooming; and a wide variety of fun activities to fill their day with. Live entertainment, arts & crafts, visits to our on-site beauty salon, card game nights, and relaxing afternoons in our butterfly and hummingbird garden are just a few of the exciting activities you can enjoy as a part of our community.
One last convenience at Pacifica Senior Living Ocala our close location to local medical options like Timber Ridge Hospital and West Marion Community Hospital, both of which are just a short ride away from your front door. We also have easy access to the rest of Ocala itself, such as Paddock Mall and the Ocala Civic Theater. Life here is truly a life at the heart of it all.
Come visit Pacifica Senior Living Ocala for a personalized tour to get a better look at our senior living community in Ocala, FL and get a live preview of the rewarding retirement lifestyle we have to offer.