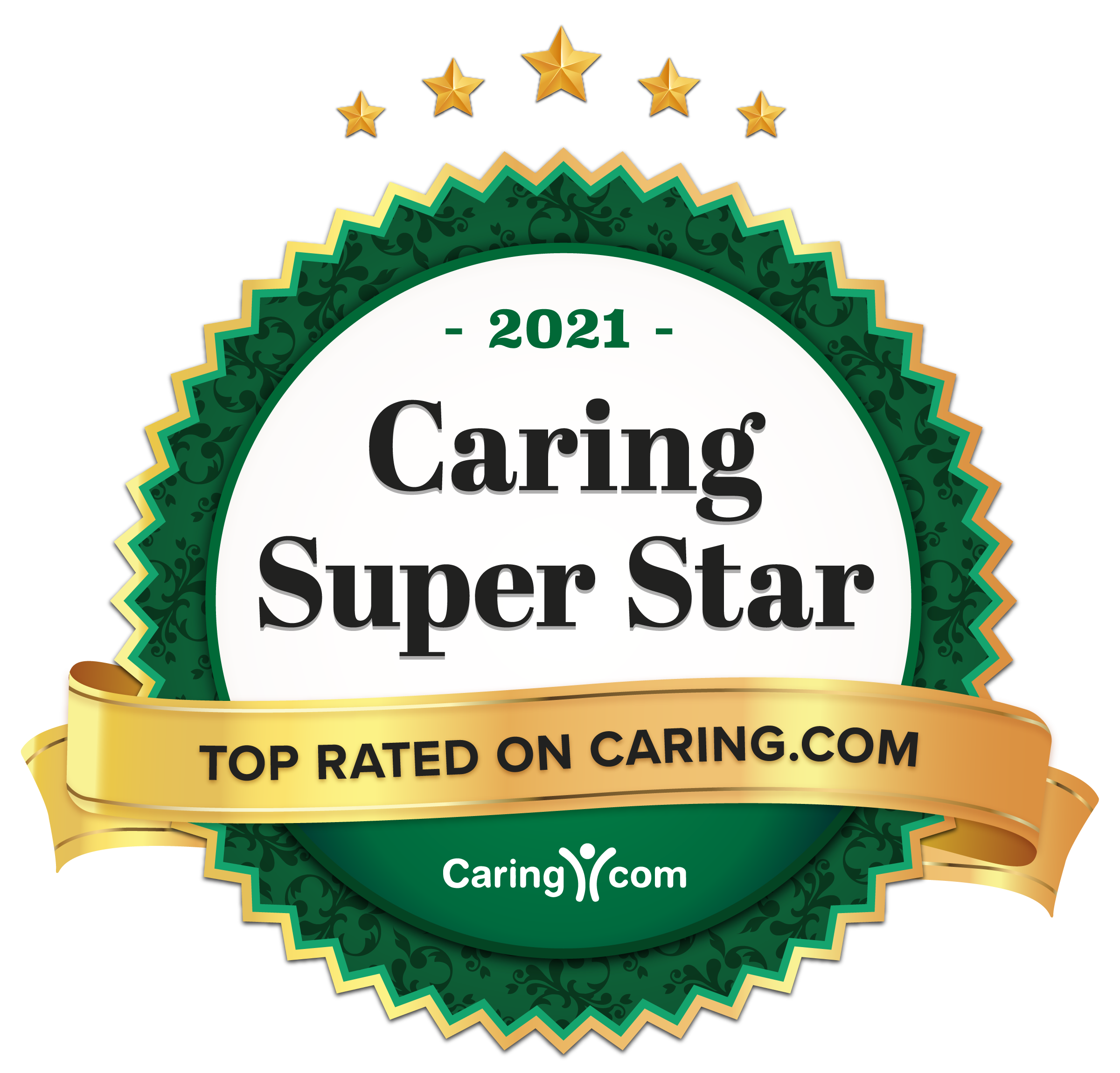 We are proud to congratulate The Meridian at Westwood on being named one of Caring.com's Caring Super Stars for 2021!
Meridian at Westwood is pleased to announce it has been selected as a 2021 Caring Star for service excellence in senior living. In consumer ratings and reviews on Caring Meridian at Westwood earned a 5-star rating (the highest possible score) within the qualification time frame, while also having a high volume of positive reviews, responding to any negative reviews, and meeting other criteria for this national honor. We are privileged to be the only Caring Star 2021 community in Okaloosa county, and Meridian at Westwood is among 156 communities across the country for Caring Stars 2021.
Meridian At Westwood Voted Best Senior Living 5 Years In A Row!
"We strive daily to provide high-quality care and services for our residents, and this award validates our delivery on that promise," said Ann Navarra, Executive Director of Meridian at Westwood. "On behalf of our community staff and leadership, thank you to those who shared positive feedback about us, and to Caring for recognizing us as a Caring Star of 2021."

Online reviews help Americans research and select the best senior living communities. Seniors and their families turn to the Internet and consumer reviews when narrowing their options among senior living communities in their area. They rely on these peer perspectives as much as personal recommendations from friends, geriatric professionals and medical personnel.

Originally published in January 2012 as the first of its kind, the Caring Stars annual list has become the go-to guide of the best senior living communities nationwide–particularly helpful to families new to this market, or when researching from afar and unfamiliar with local options. To be considered for the award, Caring Stars communities meet a set of criteria based on ratings and reviews from senior living residents and their family members. Caring senior care experts also conducted a reviews-integrity audit and other quality-assurance measures before determining the Caring Stars of 2021.
"Congratulations to Meridian at Westwood for being among these highly-rated communities achieving such significant praise from their customers in online reviews," Caring's CEO Jim Rosenthal said.

"They stand out as among the best in the nation."
Some of the positive feedback that led to Meridian at Westwood being a Caring Star of 2021 includes:
"I arrived at The Meridian about 3 years ago and was very happy with my decision to live here after looking at three other places. The Meridian surpassed them all. My apartment has everything I need. Bedroom, Bathroom, kitchen, dining, and plenty of storage space. What's even more special is the atrium in the middle. I have a putting green right outside my door. Fit Classes, Bowling, Bingo, game tables and more. They always have entertainment and lots of activities. They have delicious food. They delivered them right to our door during the pandemic. They have Assisted living and memory care too. I highly recommend my community. You couldn't find a better place."


"I have an Aunt that is a current resident of this facility. It has been a splendid place for her to feel at home. As soon as she settled in she was welcomed and made to feel like family. They have a full array of activities to keep her busy and/or the beautiful atrium where she can sit with her thoughts. We are always very delighted to visit her and hear of her great adventures at Meridian."


"My brother has been in Meridian at Westwood for a while now. They're doing a good job. So far, so good. The staff members are excellent. They're very helpful. The rooms are very good and are like little apartments. His room has a full-sized refrigerator, a stove, and a sink. It's like a little kitchenette. It's considered a studio apartment. They're delivering food to his room right now. There's really no restaurants or anything around for him, but the place is right across from the Fort Walton Beach Hospital and all kind of doctors' offices up and down that road. The building is a little bit older, but very well kept up. They have a big atrium that's covered and they have real plants growing in it. They have all kinds of activities for them once the pandemic is over. They have pool tables, exercise equipment, miniature golf, a swimming pool, and they do karaoke with them."