Independent Living
Redefining Independent Senior Living
Choosing Meridian at Westwood is choosing a retirement lifestyle that is active, enjoyable, and independent. In our Independent Living program, our residents get to enjoy the finest things in life without having to worry about the day to day annoyances that never seem to be a part of truly great days. Our resort-inspired community is overloaded with amenities, activities, perks, and benefits, and thanks to our full-service approach, our care is treated with the exact same zest and zeal—truly, everything is available to you, and everything is taken care of too.
We have available to our residents everything from nutritious, gourmet meals served restaurant-style three times a day and a full-service spa and sauna to housekeeping, laundry, and scheduled transportation to outside appointments and events. These amenities and activities, coupled with our expert and award-winning staff that is available 24 hours a day, every day, you can see why life at Meridian at Westwood is known as not just a fine life, but one of the finest in all of Florida.
Mix and mingle with friends at our Happy Hours, pamper yourself at the beauty salon, take a cooling dip in our swimming pool, expand your mind in our overstuffed library, keep fit with one of our exercise programs offered in our fitness center, or just enjoy a day out in the beautiful Florida sunshine. All of this and more is available to you in our Independent Living program, and is just a small part of what makes life at Meridian at Westwood so special.
A Community Designed For Active Seniors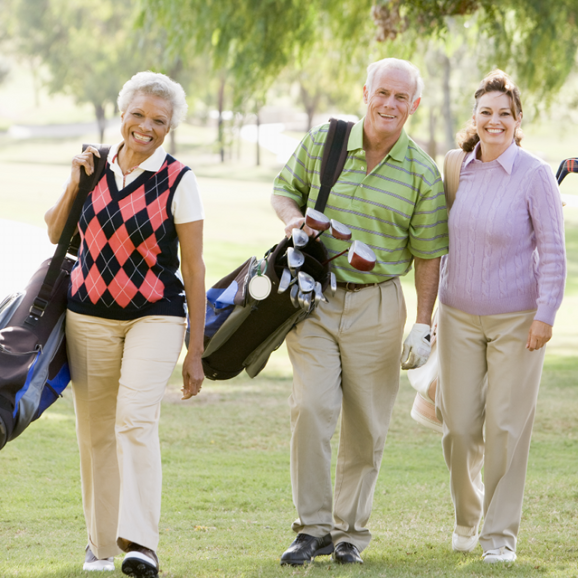 Exclusive Independent Living Services
At The Meridian at Westwood, we aim to make the lives of our residents easier and filled with comfort and serenity! We want you to spend your days the way you want to, while we take care of tasks like cleaning and other household chores. As a resident, you have complete access to the wonderful amenities offered throughout the community, including:
Restaurant-style dining with an award-winning chef
Bistro coffee shop
Library/reading room
Free exercise classes
Personalized Living Program
Hair salon/Barbershop
Billiards table and shuffleboards tables
Indoor garden atrium and outdoor gazebo
Laundry facilities
Centrally located elevators
Skilled Nursing Care on premises
Individually-controlled heating and air conditioning
And more!
Call today to learn more about our senior living community in Fort Walton Beach
, and see why life at Meridian at Westwood is the right life for you.