Welcome to The Meridian at Westwood, an award-winning senior living community in Fort Walton Beach, FL offering Independent and Assisted Living in one of the state's most popular senior living destinations.

At The Meridian at Westwood, residents are invited to live the lifestyle they've always imagined with premium amenities, chef-prepared meals, and professional housekeeping right at their fingertips. With two distinct care programs available—Independent Living and Heartland™ Assisted Living—our community is the perfect place for residents to enjoy their golden years to their fullest.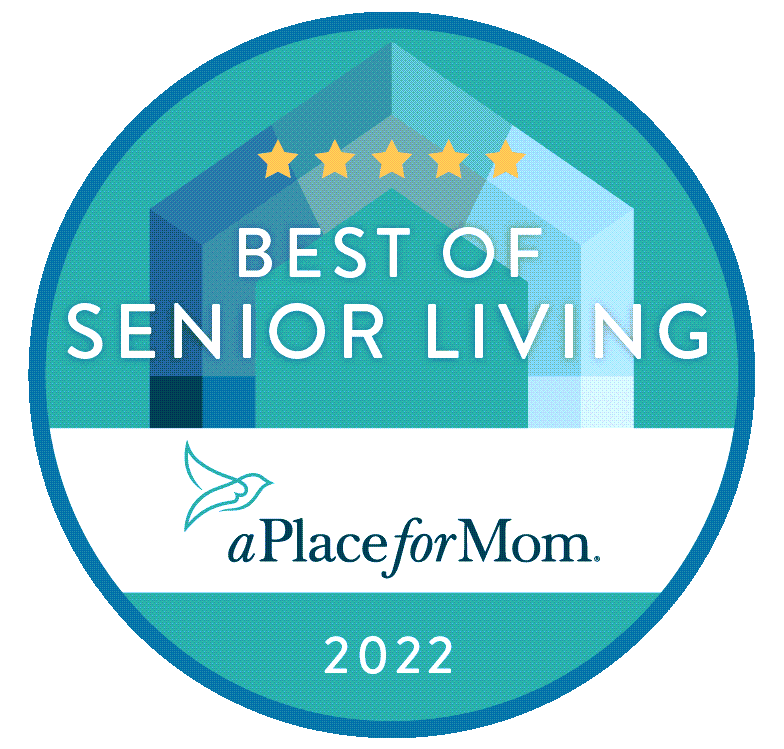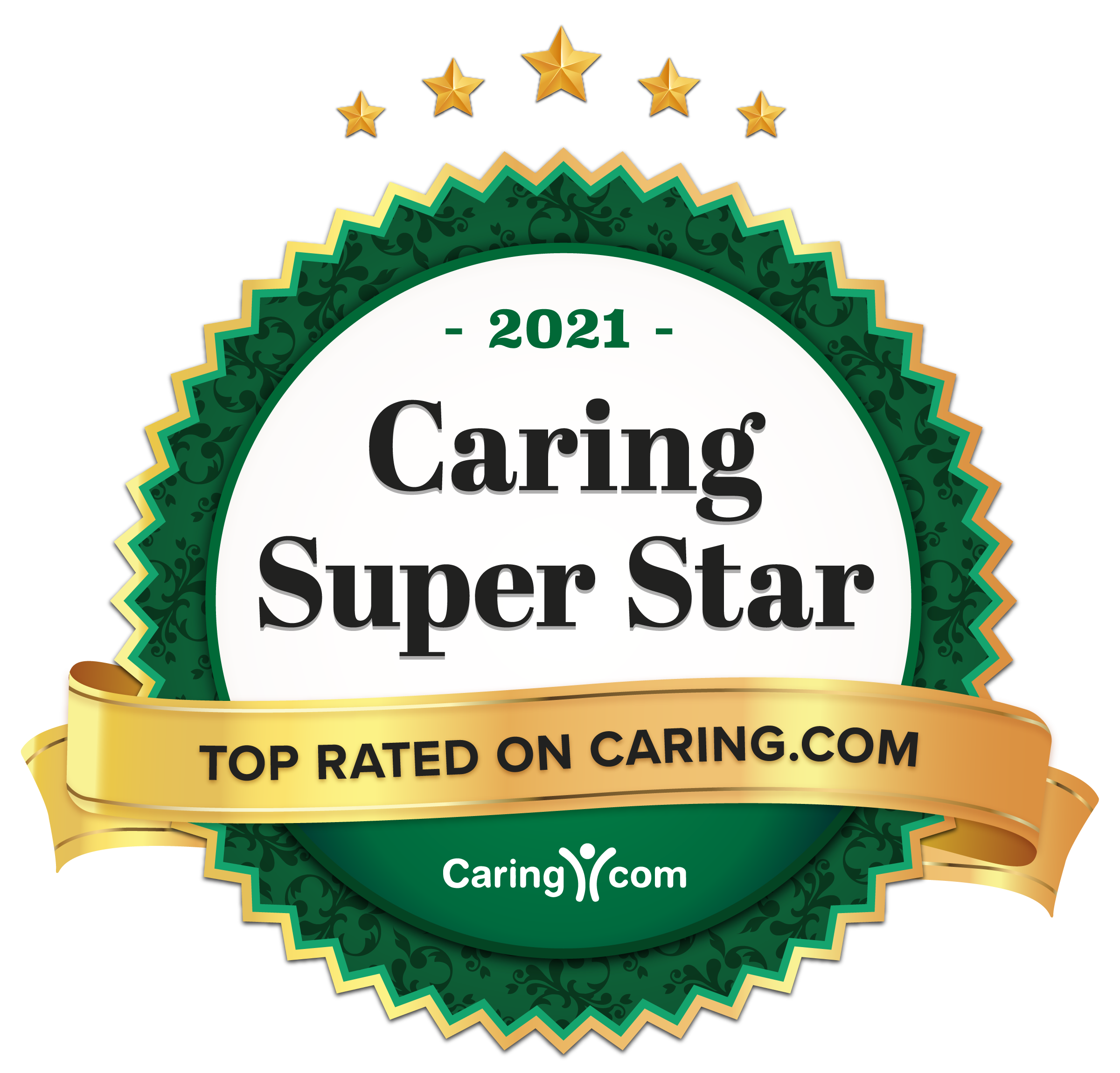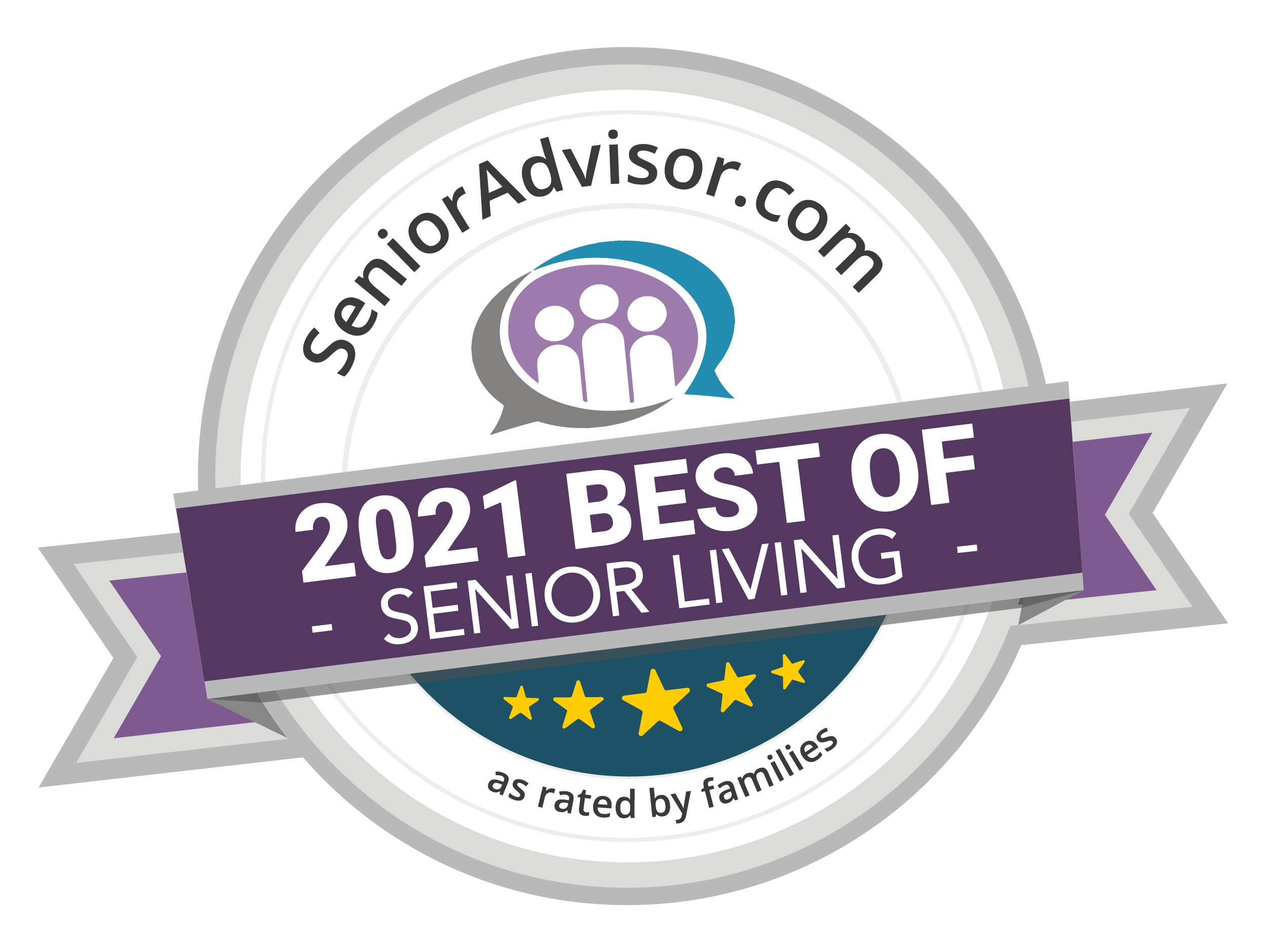 We are proud to congratulate The Meridian at Westwood on being named one of Caring.com's Caring Super Stars for 2021 and on winning the A Place For Mom 2022 Community and Provider Engagement Award!
(Read more)
Independent Living and Assisted Living in Fort Walton Beach
At The Meridian at Westwood, each day is an opportunity for a new adventure. Residents are invited to live life by their own design, enjoying activities and relaxation time as they see fit.

Our community members enjoy total access to a range of resort-style amenities that encourage an engaged and active lifestyle that is supplemented by services to make every day easier, such as housekeeping, meal service, and transportation.
Dining at The Meridian at Westwood
The Meridian at Westwood is proud to offer a premium, restaurant-style dining experience in our community, helping residents manage their nutrition without having to worry about planning or cooking their own meals.

Every day is a new opportunity to try something delicious, with our menus designed to please all palates. Residents are welcome to choose from gourmet breakfast, lunch, and dinner options, each hand-crafted from the finest, freshest, and most flavorful ingredients available. And if you are looking for a quick midday snack, our café offers tea, coffee, and other hot beverages that are perfect for a quick mid-afternoon pick-me-up.
Amenities at The Meridian at Westwood
With a fully-heated pool, a state-of-the-art fitness center, and much more, The Meridian at Westwood feels more like a vacation resort than how our residents have imagined retirement living.

Readers can relax with their favorite book from our overstuffed library, or they may prefer the movie theater, home to frequent screenings of old favorites and modern classics to enjoy with a hot bowl of popcorn. Or, for a more active afternoon, try the bowling alley, shoot some pool, or enjoy one of the many card and board games we have available for some friendly competition that can still get the blood pumping.
Maintenance-Free Living at The Meridian at Westwood
The Meridian at Westwood offers comfortable and cozy apartments for Assisted Living and Independent Living residents, complete with professional housekeeping services and ongoing maintenance.
Housekeeping Services
Our housekeepers go the extra mile to help residents keep their homes clean and feeling comfortable, managing everything from the bathrooms to linens. At The Meridian at Westwood, residents don't have to lift a finger, and are able to sit back and relax while our team makes weekly chores a breeze.
Age-in-Place in Our Community
Transitioning into senior living is a major life event that presents its own challenges and hurdles, so it's important to make the move as easy as possible. At The Meridian at Westwood, a resident's care routine changes with their needs. If a resident joins our Independent Living program and needs help with their activities of daily living as time passes, they may easily transition to HeartlandTM Assisted Living.
Things to Do in Fort Walton Beach
The Meridian at Westwood is centrally located between Pensacola and Destin, FL along the beautiful Emerald Coast. Nearby, residents will find plenty of opportunities to have fun away from home, along with important amenities, hospitals, and more.

The community is located footsteps away from the Fort Walton Beach Medical Center, the area's go-to facility for emergency care, ambulatory surgery, and general health care services. Fort Walton Beach is home to many popular restaurants, serving local seafood favorites, BBQ, and traditional comfort food. The Breakfast Place is a local favorite for coffee and traditional American breakfast, while reviews praise nearby STEWBY's Seafood Shanty for their fresh, hearty clam chowder. Chain favorites like Waffle House, Hardee's, and Sonny's BBQ are nearby, offering a fun change of pace when residents want to dine on the classics.
Find Peace of Mind with The Meridian at Westwood
The Meridian at Westwood goes above and beyond to offer exceptional senior living, taking each resident's individual needs and concerns into account to provide truly personalized, tailored care.
From world-class amenities to welcoming apartments, delicious dining, and so much more, The Meridian at Westwood strives to make their community a place where residents can live each day to the fullest. By choosing our community, families can find the luxurious retirement they've always wanted—just minutes away from the award-winning Emerald Coast beaches.
To learn more about life at The Meridian at Westwood, please give us a call or send us an email today. We're happy to answer any questions you have about our community.