Assisted Living
At Pacifica Senior Living Fort Myers, Assisted Living means a retirement lifestyle built around independence supplemented with deft care designed to be as effective as possible. Our residents enjoy an active and comfortable lifestyle thanks to our resort-like amenities such as an in-house salon, movie theater, and creative arts and recreation center. We want each and every one of our residents to feel independent in their activities and safe in their care, just as one should expect from a new home.
Our residents' well-being is of our paramount importance, and we offer care that is individually developed for every resident so that their healthcare needs and lifestyle preferences are met exactly and delivered through our expert, caring, compassionate staff. Life at Pacifica Senior Living Fort Myers is one that you can feel comfortable with from the moment you first step in the door, a week later, a year later, and beyond.
We also offer a wide variety of life-enriching activities such as a putting green, arts & crafts, exercise programs, and various religious and spiritual services. We also offer a fully-stocked library, board games and activities for some lower-impact fun, and gorgeous social areas like our outdoor garden. Pacifica Fort Myers' comfortable, cottage-style living aspires to provide a rich personal life that would rival anything our residents could get outside of our walls.
Call us any time to learn about life at Pacifica Senior Living Fort Myers and schedule a private, personalized tour today.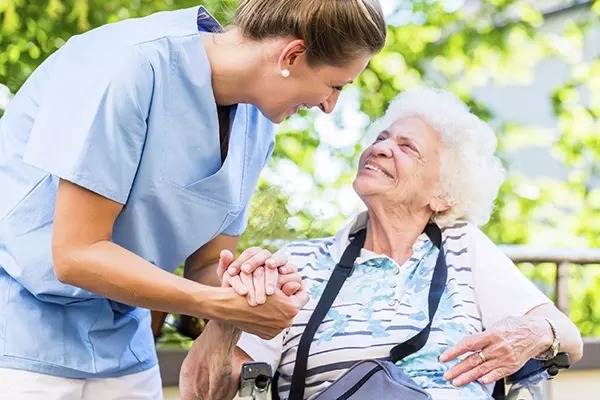 Tailored Care Options To Fit Your Needs
Our customized approach to senior care allows residents, staff, and other health care professionals to develop a service plan that meets the individual needs of each resident. Your needs do not have to fit into a pre-determined package to get great service. Our services include:
Medication management
Coordination of health care needs
Assistance with personal care
Escorts to dining and social programs
And more