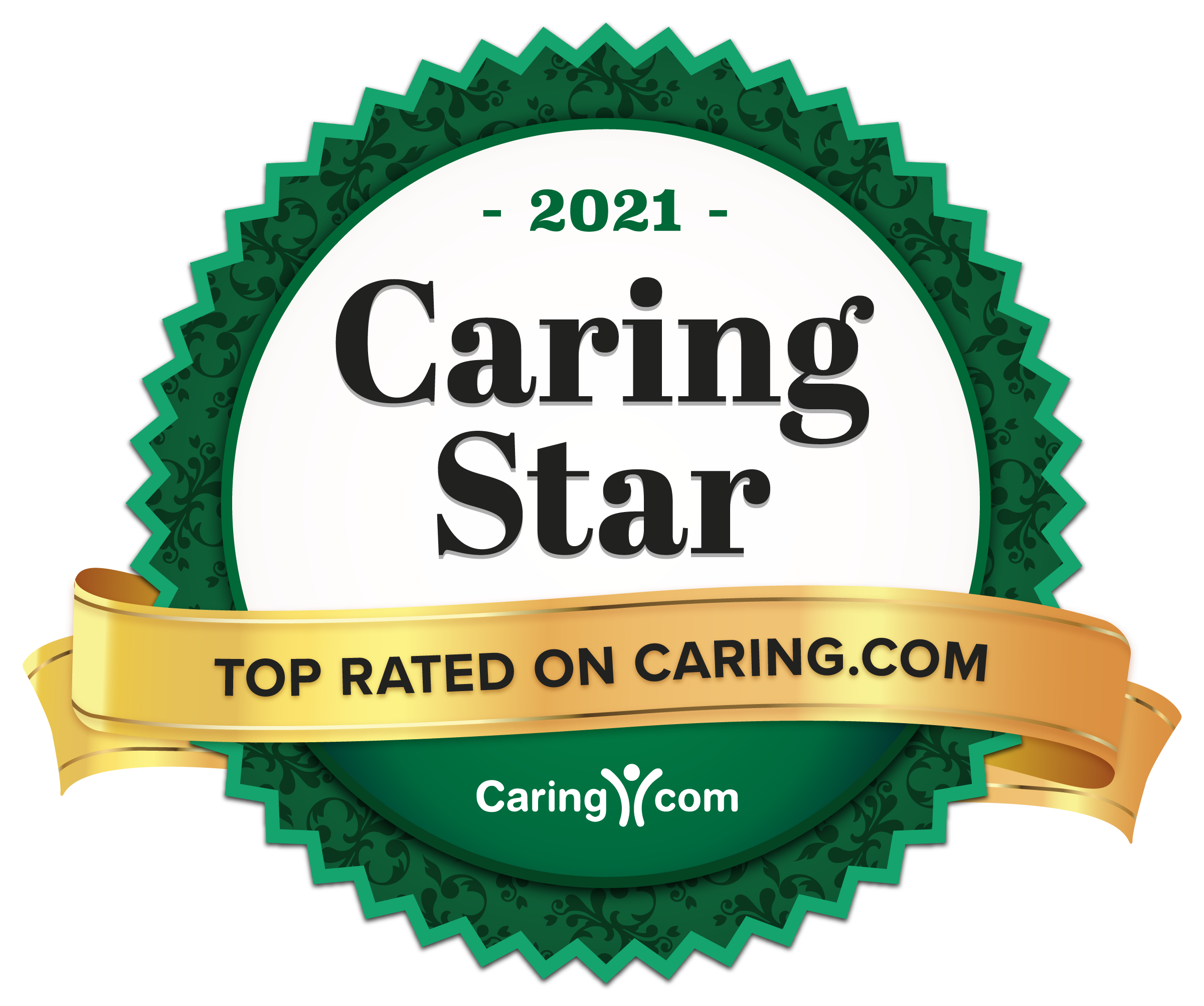 We are proud to congratulate Pacifica Senior Living Vista on being named one of Caring.com's Caring Stars for 2021!
Pacifica Senior Living Vista is pleased to announce it has been selected as a 2021 Caring Star for service excellence in senior living. In consumer ratings and reviews on Caring Pacifica Senior Living Vista earned a 5-star rating (the highest possible score) within the qualification time frame, while also having a high volume of positive reviews, responding to any negative reviews, and meeting other criteria for this national honor. There are only 4 Caring Star 2021 communities in San Diego County, and Pacifica Senior Living Vista is among 156 communities across the country for Caring Stars 2021.

"Here at our community we love, listen and care for our seniors. Their stories are inspirational and invaluable. It's an honor and privilege to care for our most vulnerable population," said Karen Enciso; LVN Executive Director of Pacifica Senior Living Vista. "On behalf of our community staff and leadership team, thank you to those who shared positive feedback about us, and to Caring for recognizing us as a Caring Star of 2021."

Online reviews help Americans research and select the best senior living communities. Seniors and their families turn to the Internet and consumer reviews when narrowing their options among senior living communities in their area. They rely on these peer perspectives as much as personal recommendations from friends, geriatric professionals and medical personnel.

Originally published in January 2012 as the first of its kind, the Caring Stars annual list has become the go-to guide of the best senior living communities nationwide–particularly helpful to families new to this market, or when researching from afar and unfamiliar with local options. To be considered for the award, Caring Stars communities meet a set of criteria based on ratings and reviews from senior living residents and their family members. Caring senior care experts also conducted a reviews-integrity audit and other quality-assurance measures before determining the Caring Stars of 2021.
"Congratulations to Pacifica Senior Living Vista for being among these highly-rated communities achieving such significant praise from their customers in online reviews," Caring's CEO Jim Rosenthal said.

"They stand out as among the best in the nation."
Some of the positive feedback that led to Pacifica Senior Living Vista being a Caring Star of 2021 includes:
"I write this to express my deep appreciation for the courageous leadership of Karen the Executive Director at Pacifica Vista during the COVID-19 pandemic. Given the toxic cultural climate in America today, I recognize some small degree of the pressures faced to lower the rigorous quarantine standards that have kept the residents and staff safe in this dangerous time of contagion. Thank you for standing firm on your principles. Leadership can be a lonely calling and although the staff probably support you, there are others who do not grasp the germ theory of disease; it is they who want the standards lowered. On behalf of my mother and all residents there, I am grateful for her resolve to do what will protect them. I appreciate her for following her guiding precepts, even though it isn't always easy or convenient."


"The thing I appreciate most about Pacifica Vista is the wonderful staff. The individual staff members are very friendly and compassionate. They treat the residents with respect. Additionally, they work well as a team. Communication among the staff, as well as with family members, is a huge asset. It means so much to me knowing that my mom is safe and well cared for. That's so important to me. My Mom, who is a resident, enjoys the spacious room with a balcony that overlooks the hills, the dining room experience (good food and nice social interaction) and the other residents."


"My husband is a resident at Pacifica in Vista Ca. He has received "top notch" care in every aspect. The official staff, beginning with the Executive Director. The office staff always courteous and willing to help, not just the residents, but all family members and visitors. The nurses, caregivers, medical technician's, cleaning service, food servers have a sincere interest in their residents. If yourself or and a family member are making a change in living, I recommend this community. It is worth the visit."
Read More Avila Senior Living Reviews Here!